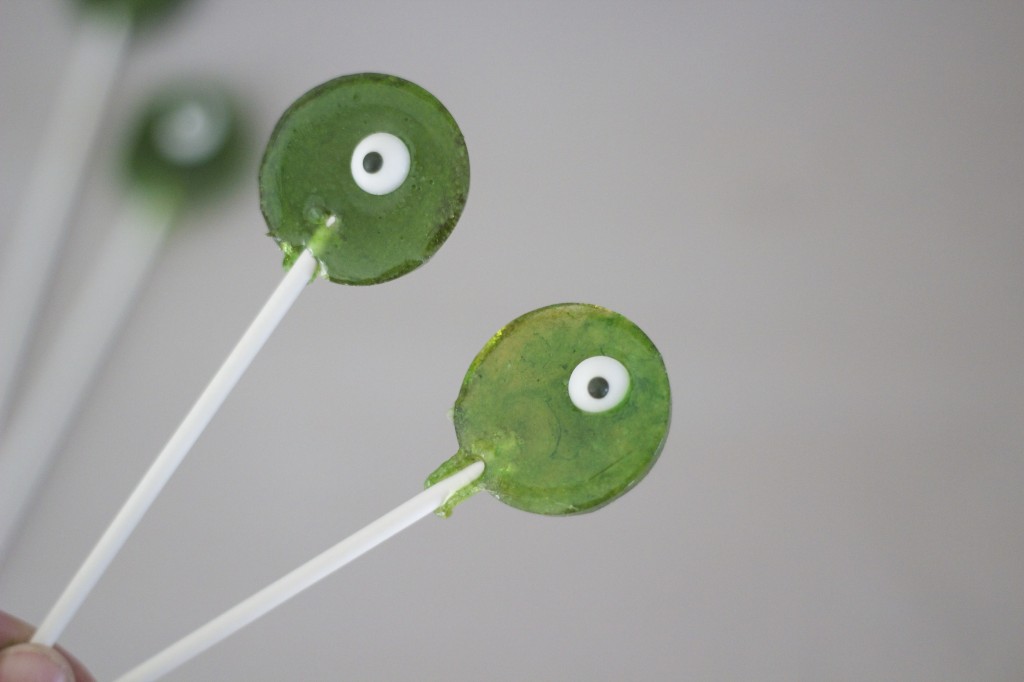 I've never made hard candy before. To be honest, the idea of making any recipe that requires using a candy thermometer has scared me in the past. But, this Halloween I thought it was the perfect time to put my fears aside and give it a try. I've always wanted to make homemade lollipops so I decided to start there. After doing a bit of research, I discovered that the ingredients needed are super minimal. Like, two. TWO. That's simple enough for me! The base of my lollipop recipe requires only two things; sugar and corn syrup. I added in food coloring and candy eyeballs (for the spook factor). I used Sugar In The Raw Organic White® which is unbleached and true to its natural color (like the original Sugar In The Raw®), but its finer crystals make it perfect for cooking and baking because it blends easily into any recipe. This was key for making our green lollipops!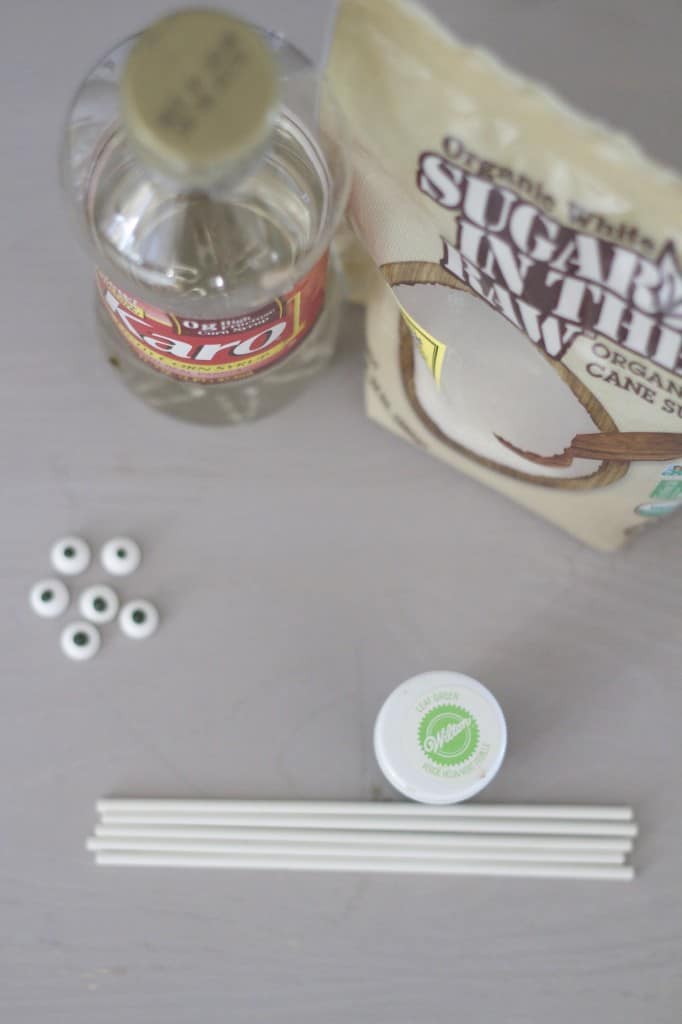 I enlisted the help of my youngest daughter who loves to help in the kitchen. We decided to make our debut batch of lollipops for her neighborhood friends. The entire project took us about 20 minutes from start to finish.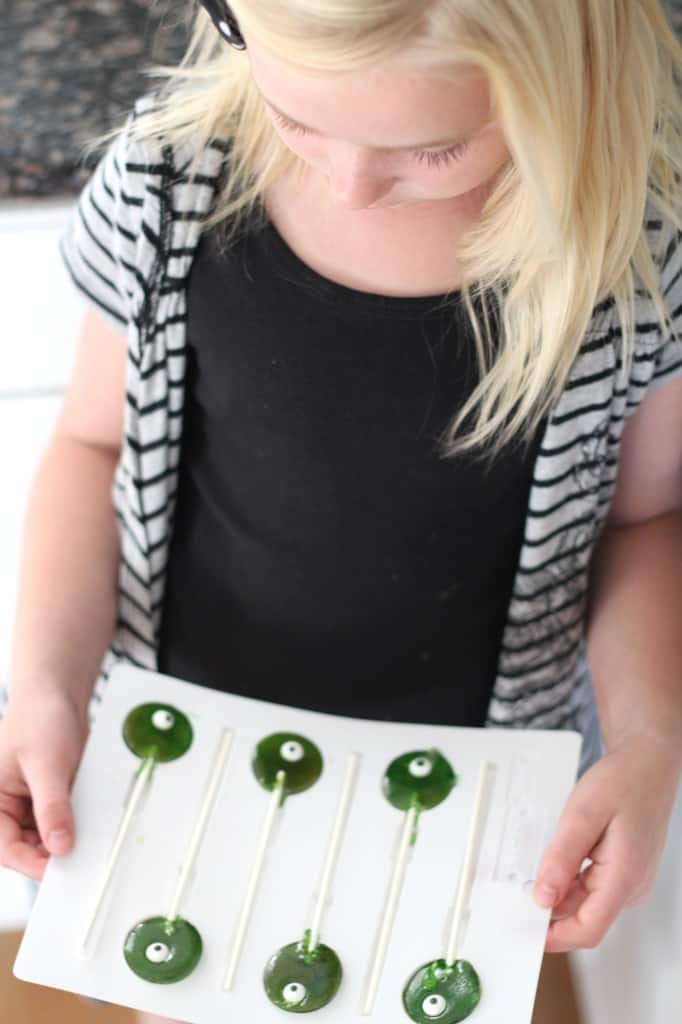 We poured our cooked candy mixture into a lollipop mold that we picked up for a few dollars at the local craft store. Once cooled, our monster eyes were complete and ready to be shared. We passed them out just like this but you could also wrap them individually and tie with ribbon to hand out to trick-or-treaters.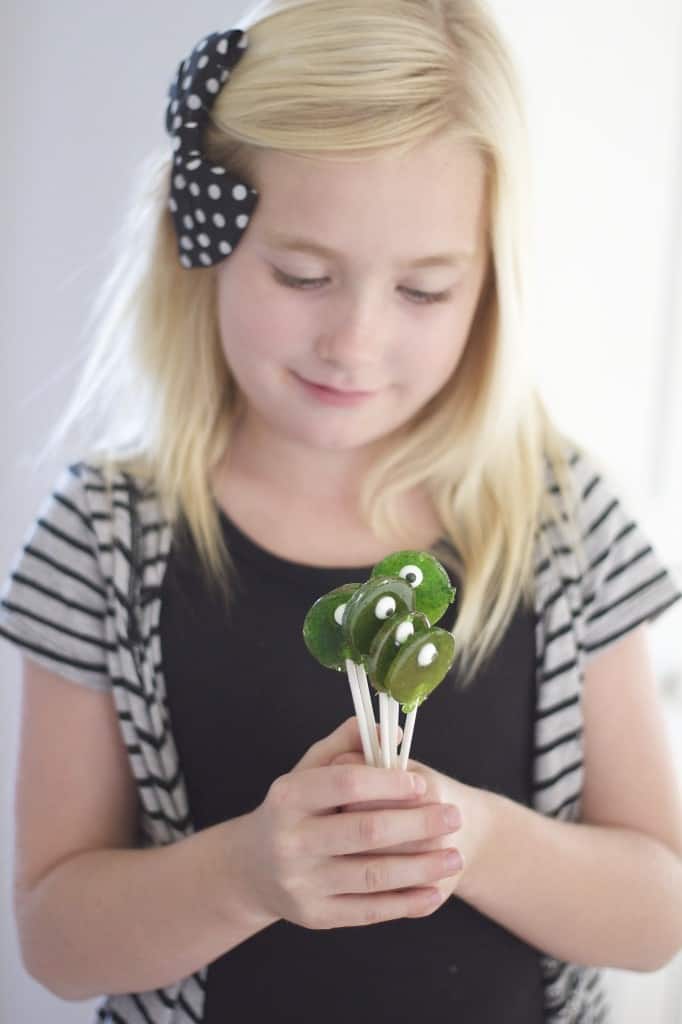 Monster Eye Lollipops
Ingredients:
2 cups of Sugar in the Raw®
2/3 cup light corn syrup
¼ cup water
½ teaspoon green food coloring gel
candy eye balls lollipop sticks
(You will also need a candy thermometer and either parchment paper or a lollipop tray)
 To Make:
Prepare by getting out your lollipop tray or lining a baking sheet with parchment paper. Also, fill a large bowl with ice water and set it aside (you will need it later).
In a medium saucepan combine sugar, corn syrup, and water and heat over medium heat. Attach the candy thermometer to the inside of the pan (you want it to be touching the candy). Turn up the heat to medium-high and bring mixture to a boil, stirring until the sugar has dissolved.
While the mixture is boiling, wash down the sides of the saucepan with a small pastry brush dipped in water. You'll want to wash down any sugar crystals that try to form on the sides of the pan.
Continue to boil until the thermometer reaches 310 degrees (this is the hard-crack stage). Immediately remove the pan from the heat and set into the bowl of ice water (don't let any water get into the pan though!). Swirl it around a few times. Remove from the water. Add your food coloring and quickly stir in. Pour your candy mixture into your tray molds or onto your parchment paper in 1-2" circles. Immediately add in your sticks and eyeballs before the candy sets.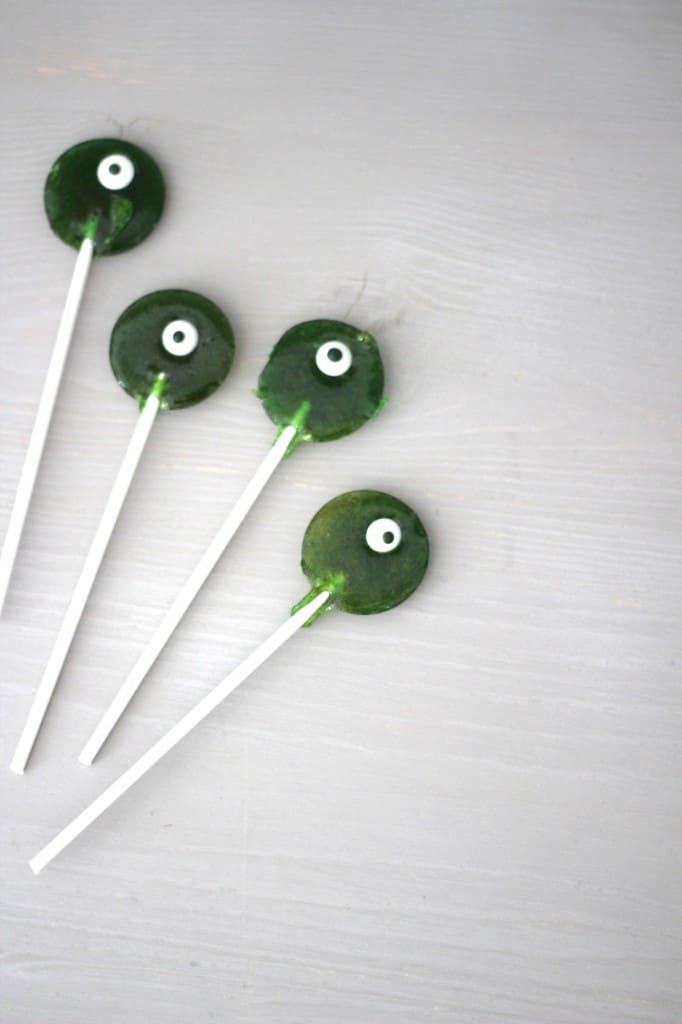 This post was done in collaboration with In The Raw®, where sweetness runs in the family.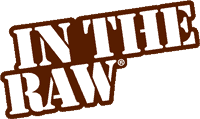 Compensation was provided by In The Raw®, via Mode Media. The opinions expressed herein are those of the author and are not indicative of the opinions or positions of In The Raw®.