This is a sponsored post. All opinions are my own.
Mother's Day is right around the corner. Have you thought about gift ideas yet? When coming up with gift ideas, I like to keep them as personal as possible. And the truth is, sometimes that means the gifts take more of a practical vibe. I'm sharing three practical and personal gift ideas plus sharing Mother's Day gift tags that you can print out to give them that thoughtful touch.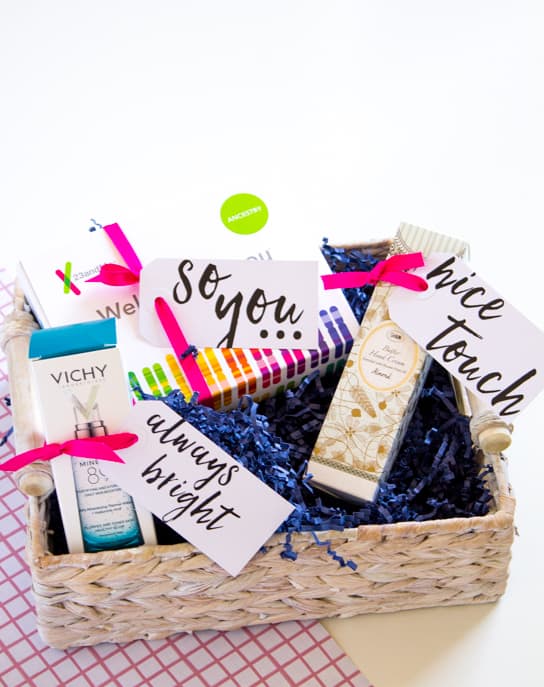 Here's a looks at some personal items to gift her this Mother's Day. I'd be happy to receive each of these. I loved trying them out recently and think they make great personal gifts.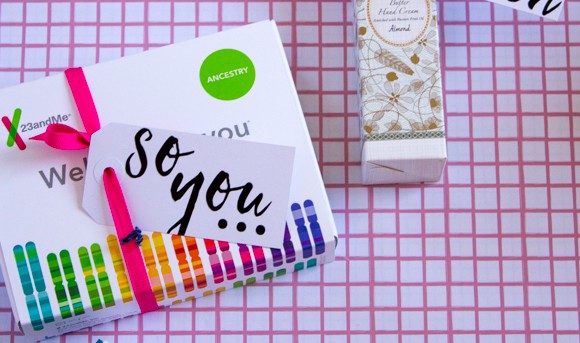 She's one of kind, literally.
This gift idea is really all about her and her mom genes. Ha! See what I did there? Help her find out where her DNA comes from with this DNA test. Would she geek out over learning her ancestry timeline that is traced through the generations? This kit looks at 31 populations worldwide, and we will continue to refine results as their database grows. This gift really is SO HER.
SHOP 23AndMe :: Get $20 off through 5/14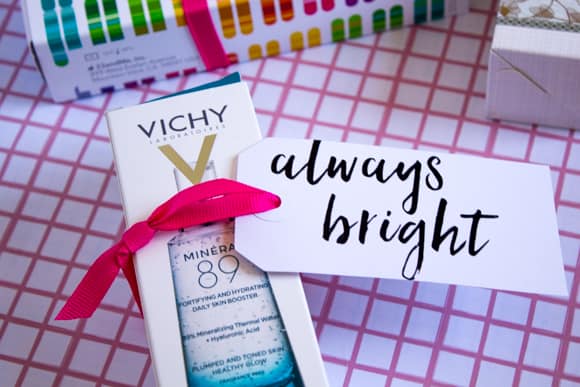 Help her keep that glow.
All moms want to hold on to that youthful glow (especially when we feel anything but refreshed). Mineral 89 is a new generation of moisturizer, combines 15 Mineral Rich Water with Hyaluronic Acid to fortify skin and make it more resistant to visible aging caused by environmental factors. She'll appreciate the added hydration and a more vibrant, healthy glow. She can use this as a regular moisturizer on its own or as the first step of your skincare routine. It only takes two drops so it'll last her awhile! (PS I knew I was maturing when the idea of getting a new  good moisturizer got me excited.)
SHOP VICHY ::20% off and free shipping with code: Babble (through 6/30/2017)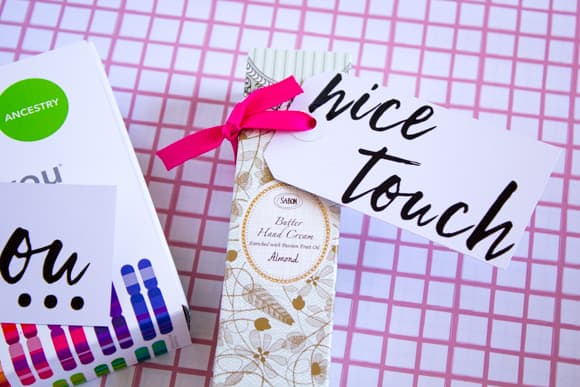 Give her a helping hand.
Help her keep those hands nice and smooth (and relaxed!). Sabon's signature Butter Hand Cream will soothe, nourish, heal and protect the hands. It's enriched with Shea Butter for healing and intense hydration and has a nice sweet scent of almonds with notes of vanilla. I love that it's a generous size (75 ML) but still perfect as a travel size item  to toss in your bag or purse.
SHOP SABON
How do you feel about gifting that special mom in your life more practical items?
I think sometimes there are things we moms would love to have but just might not purchase for ourselves. So, as long as you show the thought behind the gift (like with these printable tags), I think she'd appreciate more practical, personal items just for her.
You can also grab these free phrases to use as gift tags (below).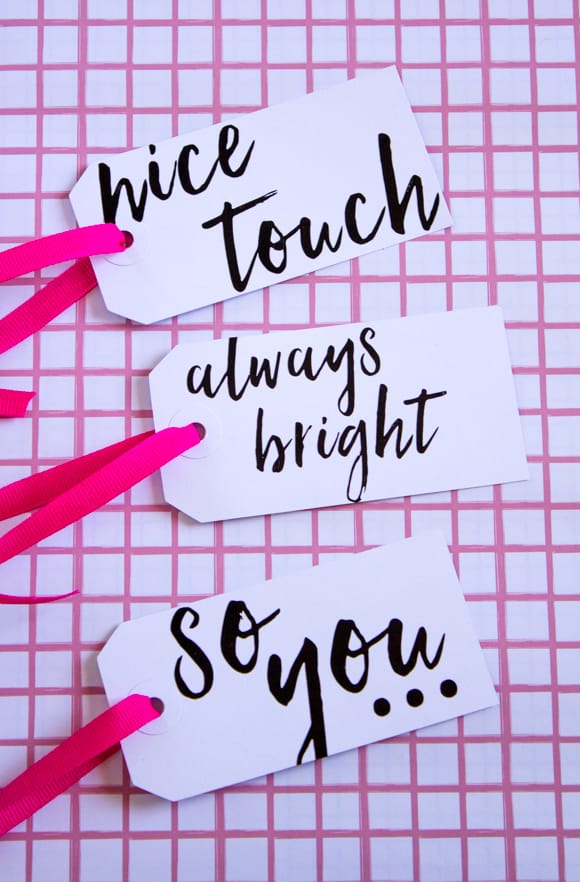 This post is sponsored by BabbleBoxx.com on behalf of Single Edition Media.