If you are like me, you have a few old wine corks lying around the kitchen. Don't throw them out…use them as decor! Here are a couple "corky" ideas for the next time you entertain!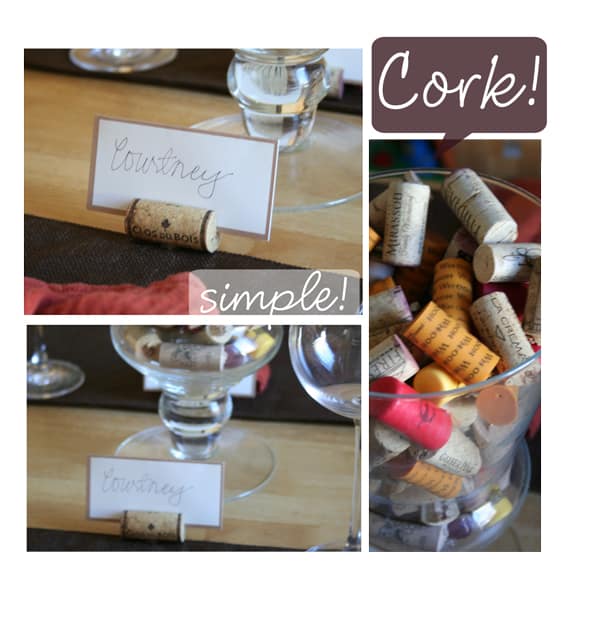 Place Cards Holders: Take cork, cut a slit along the side, and insert a name card. Tip: If the cork won't stand on it's own- put a square of double-sided tape underneath it.
Centerpiece: Fill up a glass vase or jar with all of your old wine corks…simple!
Other idea: Instead of using the corks as place card holders, use them to create labels to identify your dips or dishes. Think wine and cheese party! Fabulous!