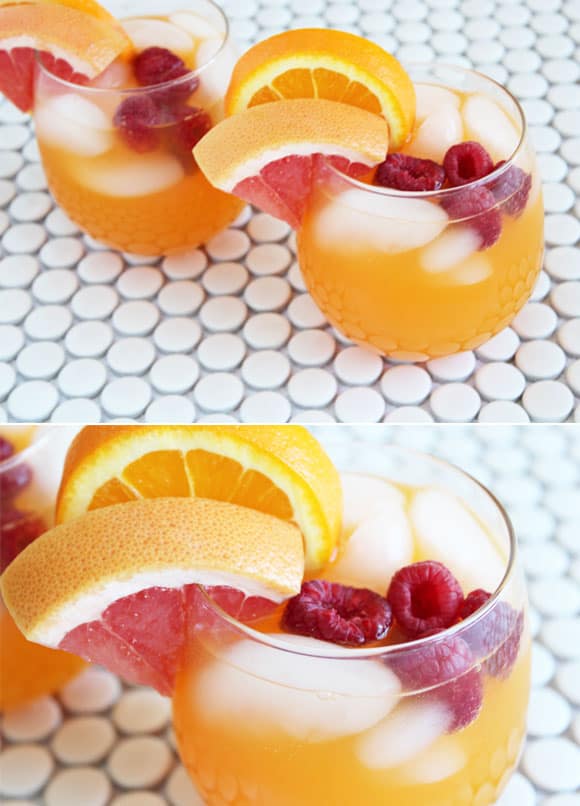 As the weather starts to warm up, you'll want this refreshing drink in your arsenal. Made with real fruit juice, this beverage is healthy and delicious – a winner in my book! I recently served this recipe at a family dinner party and it was a hit with both the adults and children. Make one at a time, or in a pitcher for easy refills. You can also squeeze all the juice ahead of time which will make serving these a breeze.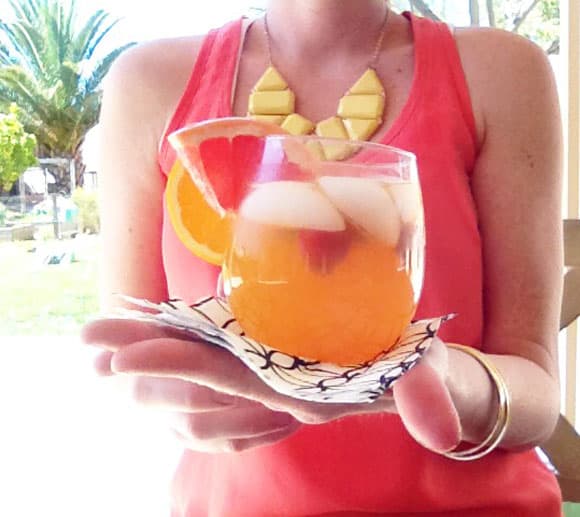 Orange Grapefruit Mocktail
Ingredients
1/2 cup freshly squeezed orange juice (from approximately 2 oranges)
1/4 cup freshly squeezed grapefruit juice (from approximately 1/2 a grapefruit)
1 teaspoon sugar
1/4 cup club soda, chilled
Ice cubes
4-5 Raspberries, orange slice and grapefruit slice for garnish
To Make
Juice the oranges and 1/2 grapefruit into serving glass. Stir in sugar until dissolved. Add in ice cubes. Top with club soda and add in raspberries. Garnish rim of glass with fruit slices.
I'd love to create even more mocktail recipes this summer. What flavor combos are you loving?
This recipe was created in collaboration with SC Johnson. See it here.