Why not invite the ladies over for an Oscar viewing party? What is better than a little glitz and glam, fancy cocktails, and a dash of celebrity? Here are a few simple Oscar party ideas to get you started.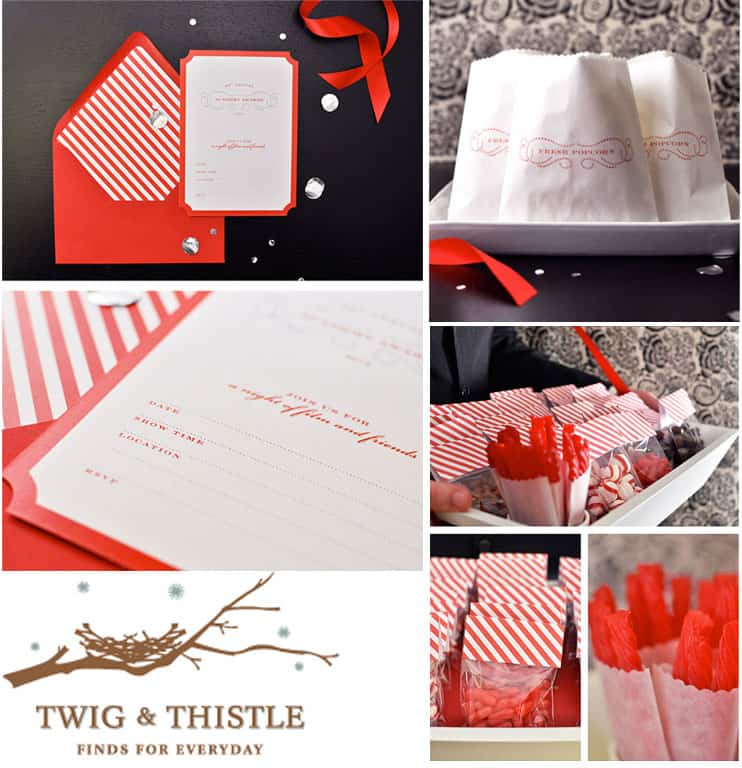 Twig & Thistle has created these glamorous DIY Oscar invitations. The perfect way to set the tone for your regal affair. Head on over to see all the fab DIY Oscar party ideas and download these templates for free. I love the popcorn bags…perfect touch!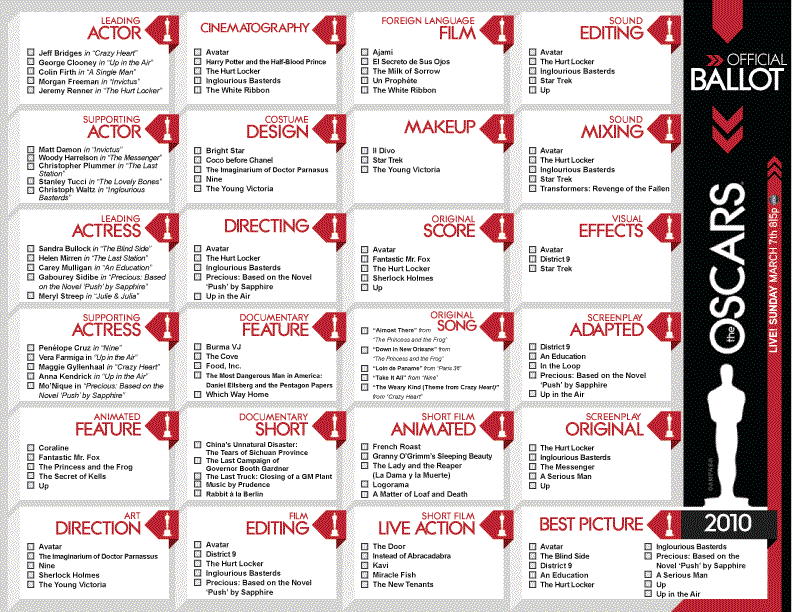 Give each guest an official Oscar ballot and a pen. Let them choose their picks while you all watch the red carpet entrances. You can also go to the official Oscar website and download Oscar Bingo and Oscar Crossword Puzzles.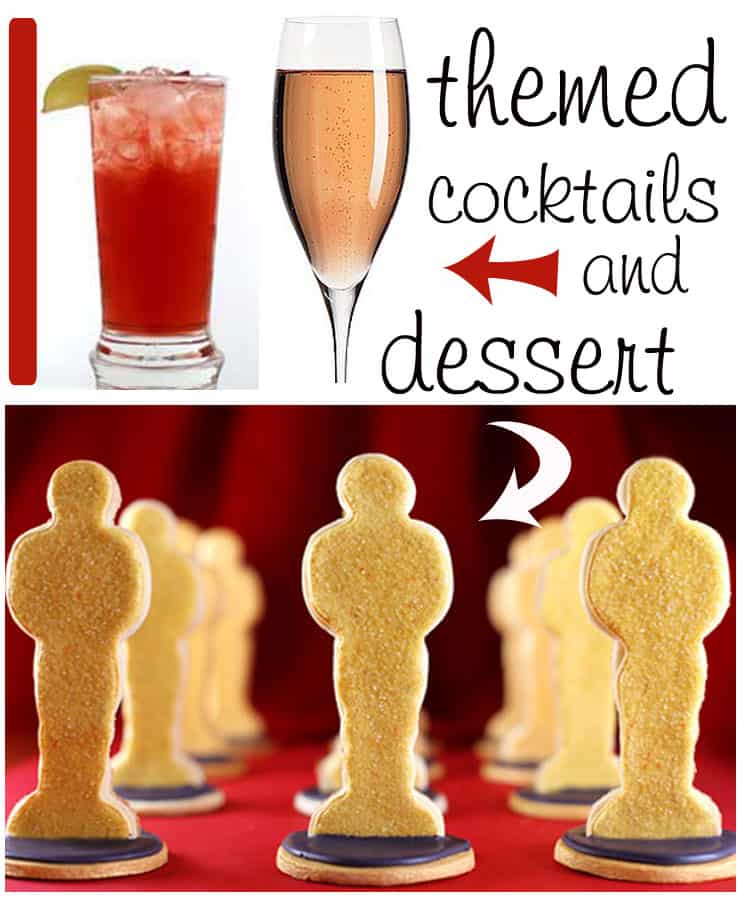 You can serve guests dinner or appetizers…but at minimum yo must provide cocktails and desserts. Try sipping this red Oscar cocktail or a simple Chambourd Champagne cocktail. For dessert, head on over to Bakerella's website and learn how to make these Oscar treats.
Other ideas:
-Roll out the red carpet for guests (use runner, red butcher paper, red felt fabric).
-Create centerpieces with red roses. Add fake crystals for some "bling."
-Ask your guests to dress up, it is a formal affair after all!