I wasn't planning on posting a baby shower theme today, but when I discovered the work of Melody Brandon via her blog My Sweet & Saucy…. I became mesmerized by her fabulous cake artistry. This owl themed baby shower cake really caught my eye. I thought you might all enjoy it as well.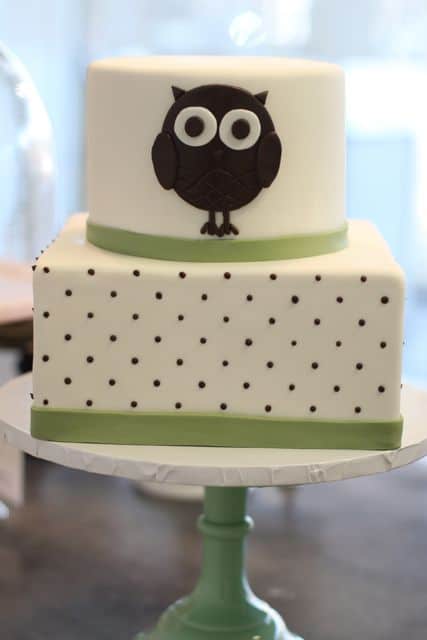 Have you ever seen a cuter owl? Melody created this by pulling inspiration from an invitation given to her by her client.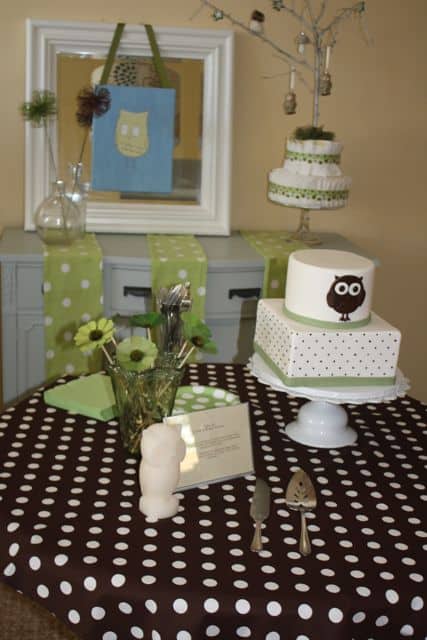 The brown and white polka dots really add a lot to the overall owl themed decor. Also- the simple addition of a few runners of green and white polka dot fabric pull the theme together brilliantly. I Love the green and brown color scheme.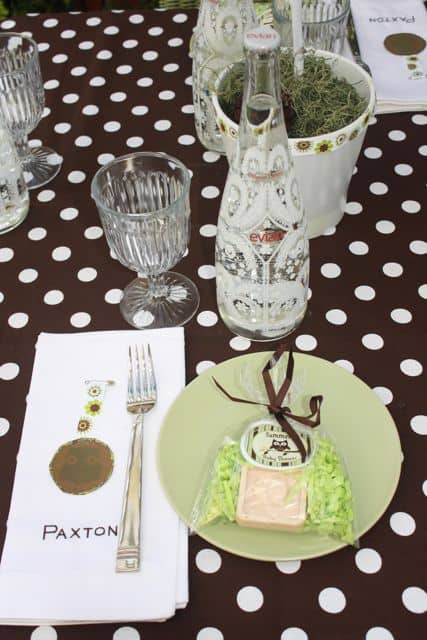 A closer look.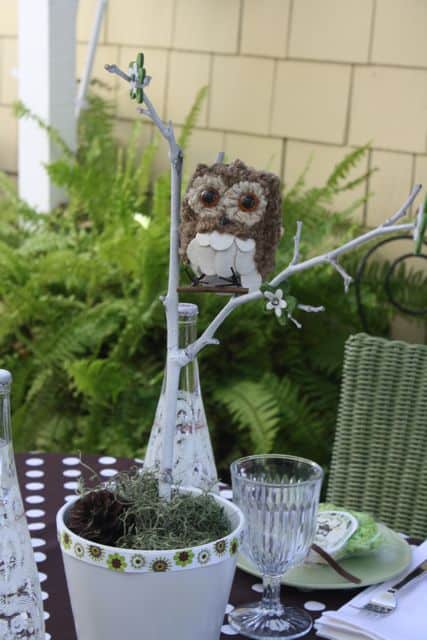 See….gorgeous right?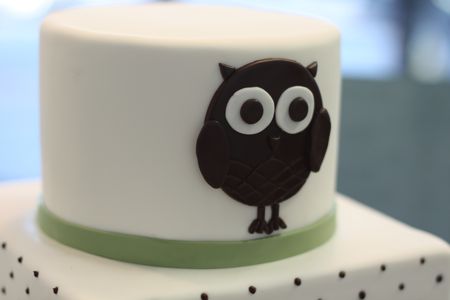 Here is one last look at the owl cake that caught my eye. Great work Melody! I am sure I will be sharing much more of her cake and dessert creations with you all in the future.
*Sweet & Saucy Shop is located in Long Beach, CA– check their amazing work!