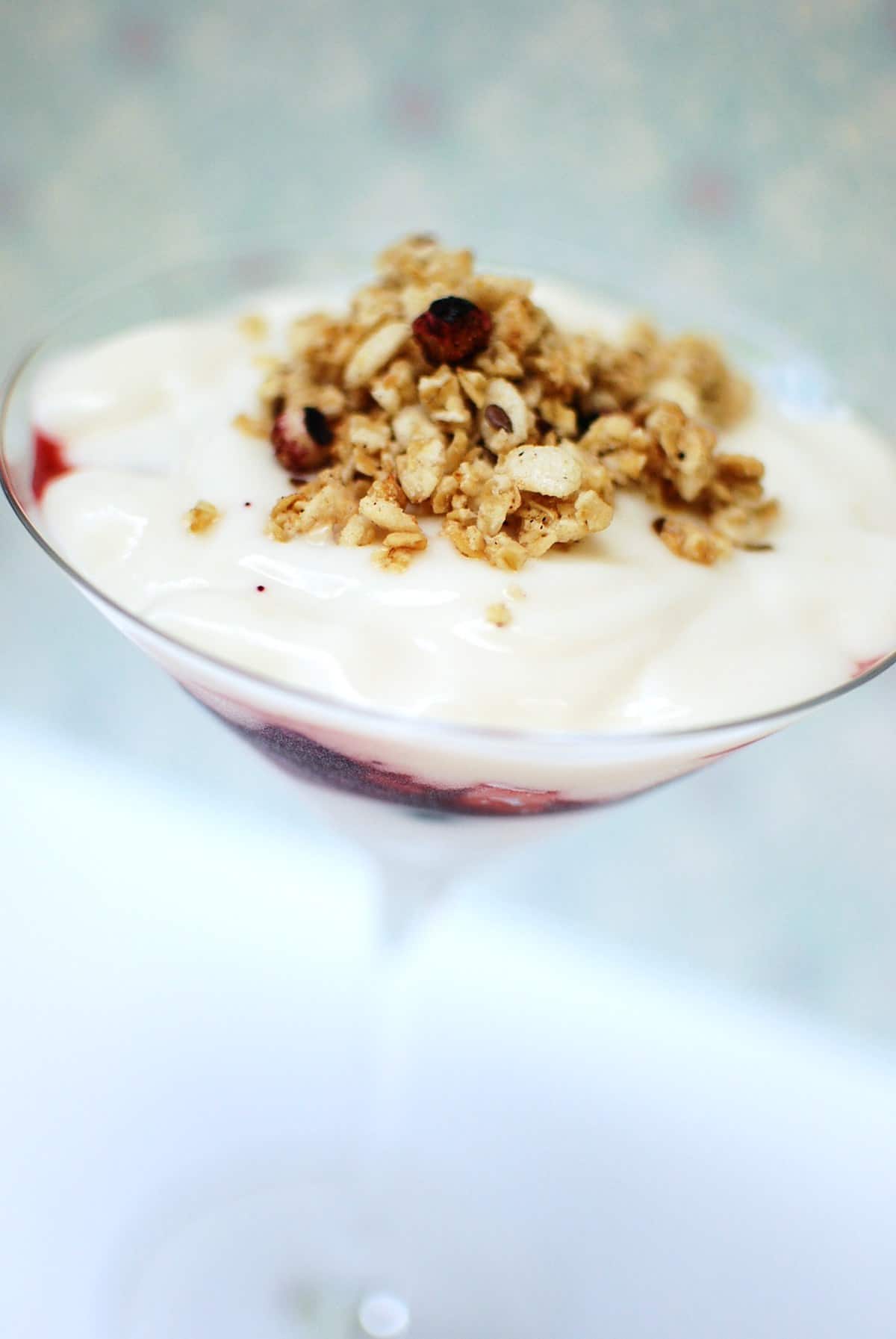 Looking for something a little different to serve at your next party? This parfait recipe would be perfect for your next brunch, luncheon or even as dessert.
Stefanie from anna and blue paperie is stopping by today to share her recipe for delicious parfaits.
from Stefanie:
By serving the parfaits in fancy glasses such as martini glasses, they are sure to be a hit at any party! In addition, they would make the perfect breakfast on the go as well as a healthy snack that kiddos are sure to love.
(We agree!)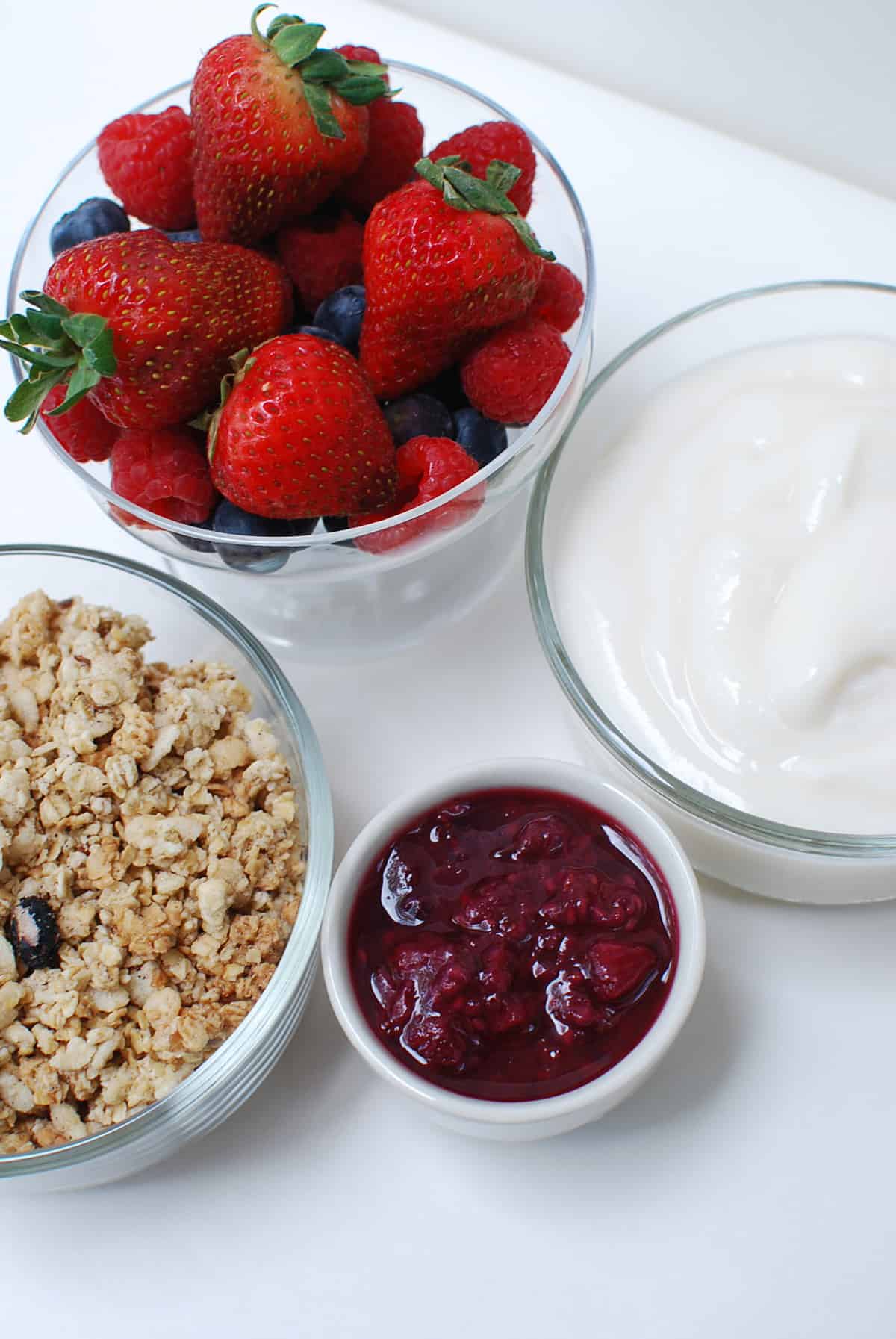 Parfait Recipe:
32 oz low fat Vanilla Yogurt
12oz granola, I recommend blueberry crunch
Fresh strawberries (cut into small pieces), raspberries and blueberries
¼ cup of orange juice
1 tablespoon Maple syrup
1/8 of a cup of water
To make the berry sauce:
Add a handful of strawberries, raspberries and blueberries to a sauté pan over medium heat. Add orange juice and maple syrup and mix continuously. When the mixture begins to bubble, add your water to avoid the sauce from sticking to the pan. Once the mixture is of a sauce consistency, remove from the stove and allow to cool.
Add yogurt to 1/3 of your glass. Add a few fresh berries and top with the berry sauce and coat berries evenly. Add another layer of vanilla yogurt. Top with granola. Makes 4 – 6 servings