Look for ideas for a wild party theme? This party was for my daughter (she turned 10!) who requested a zebra party. She chose purple (her favorite color) to compliment the black & white zebra theme but any color would have worked well. The party was small with about 8 girls — but it was fun!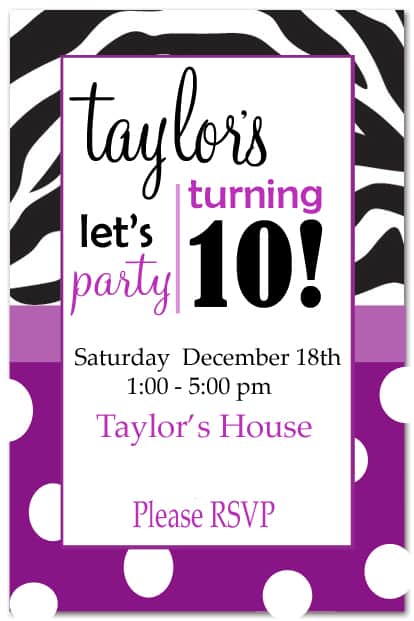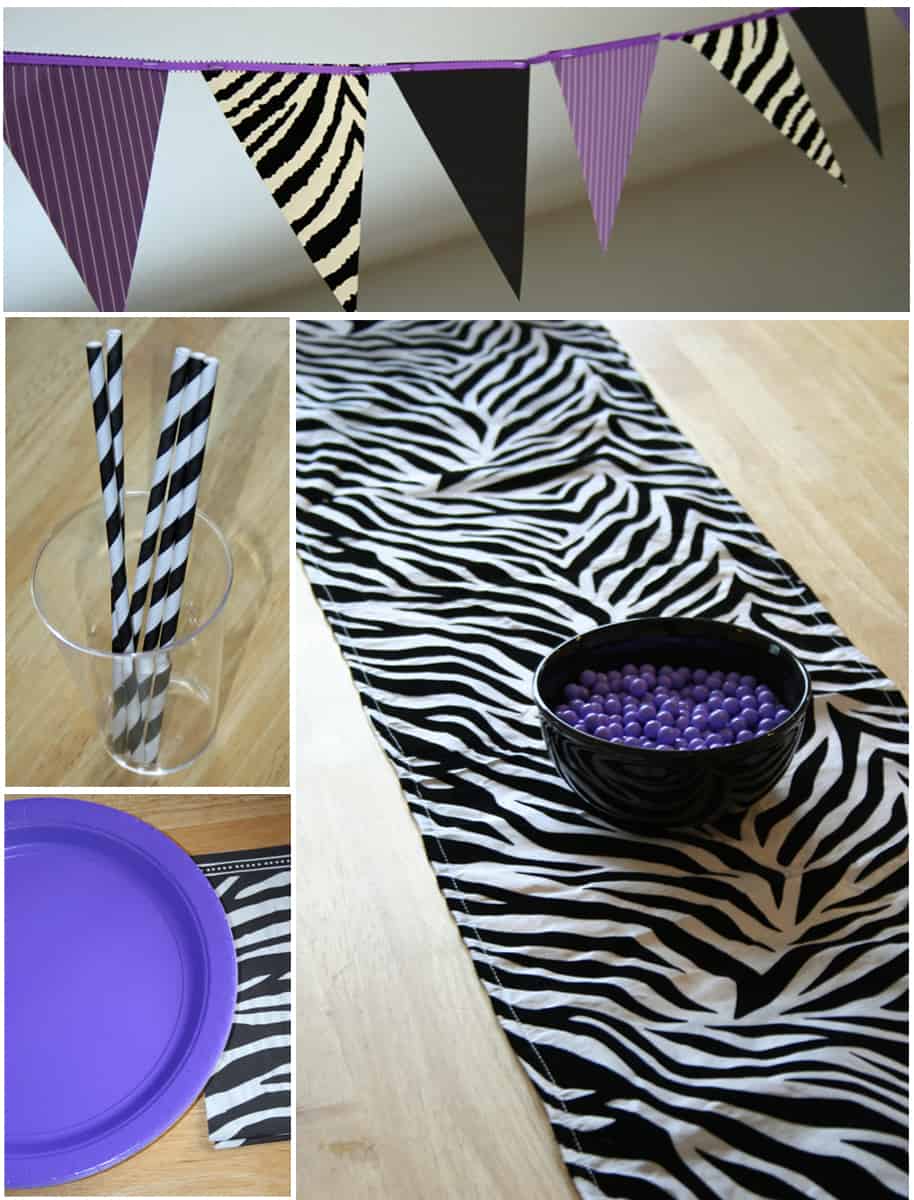 Zebra party decor proved to be a little trickier than I thought, but we managed! Zebra table runners tied it all in well. Purple plates and zebra napkins from our local party store and black and white paper straws matched perfectly!
We didn't need too many sweets (just 8 girls) so we chose her favorites. Cupcakes, (purple) chocolate covered pretzels and white chocolate covered Oreos.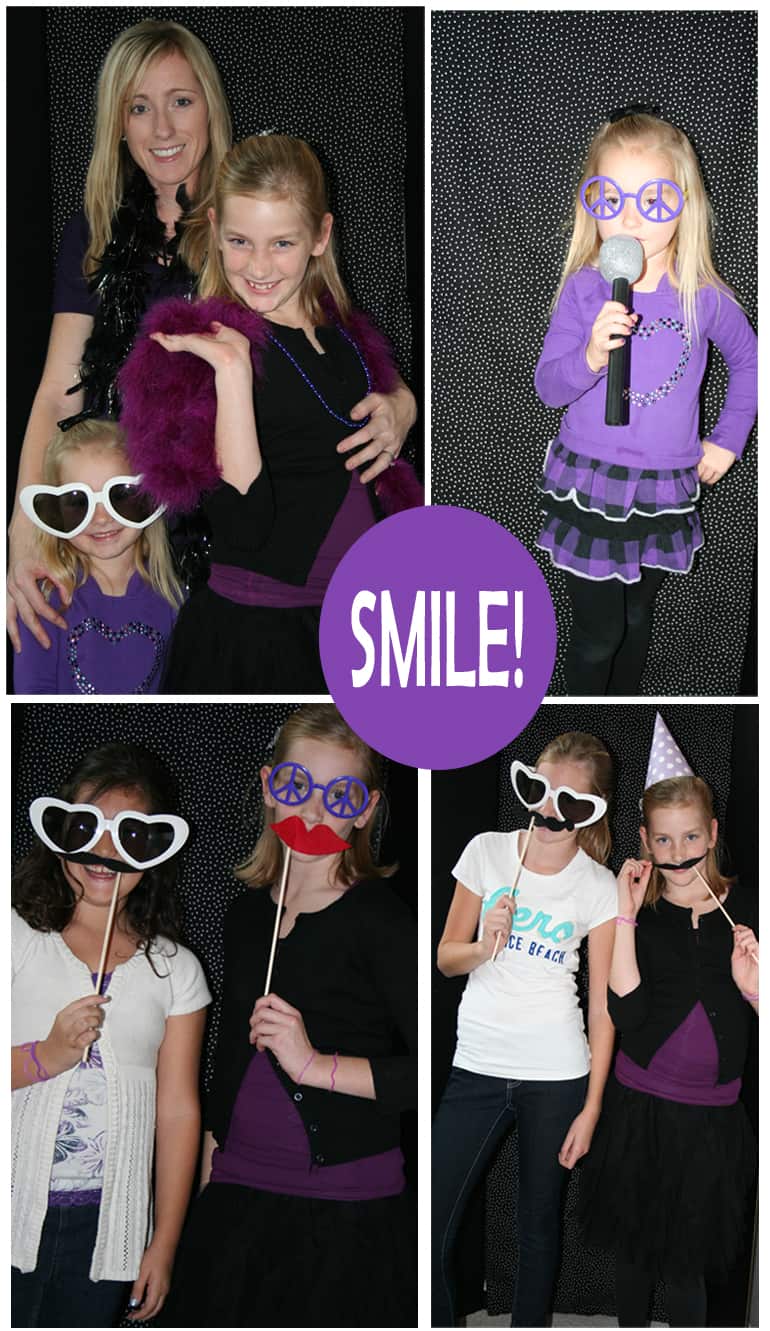 As the main activity, we decided on a DIY photo booth. Here we are goofing around before the guests arrived. We made mustaches and lips on sticks (SUPER simple), had a ton of big glasses, hats, scarves, you name it! The girls had so much fun posing with one another.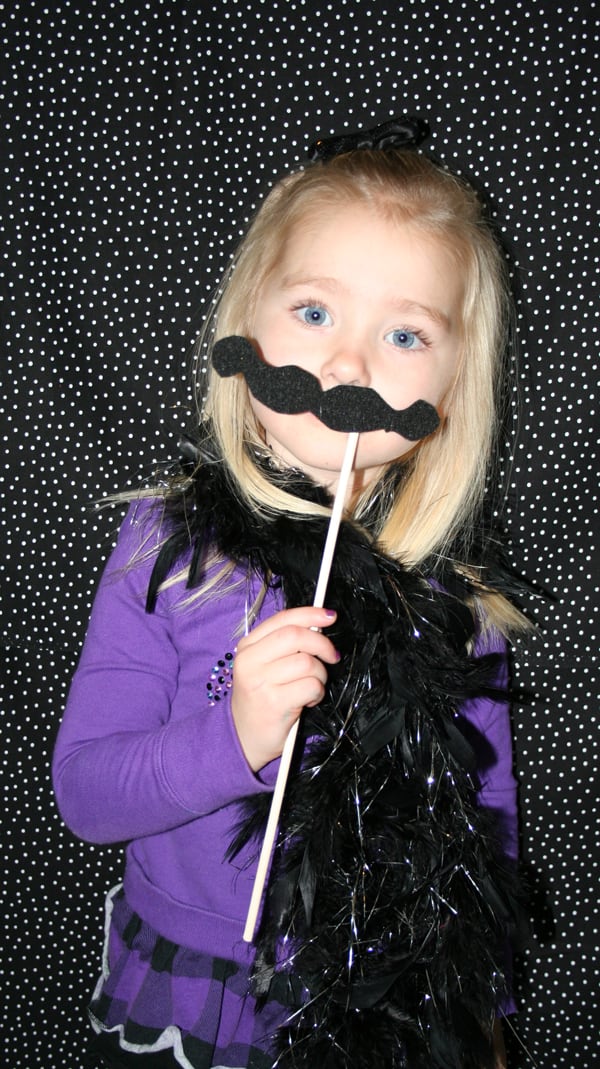 Here is little sister getting all the pics she can before the "big" girls arrive.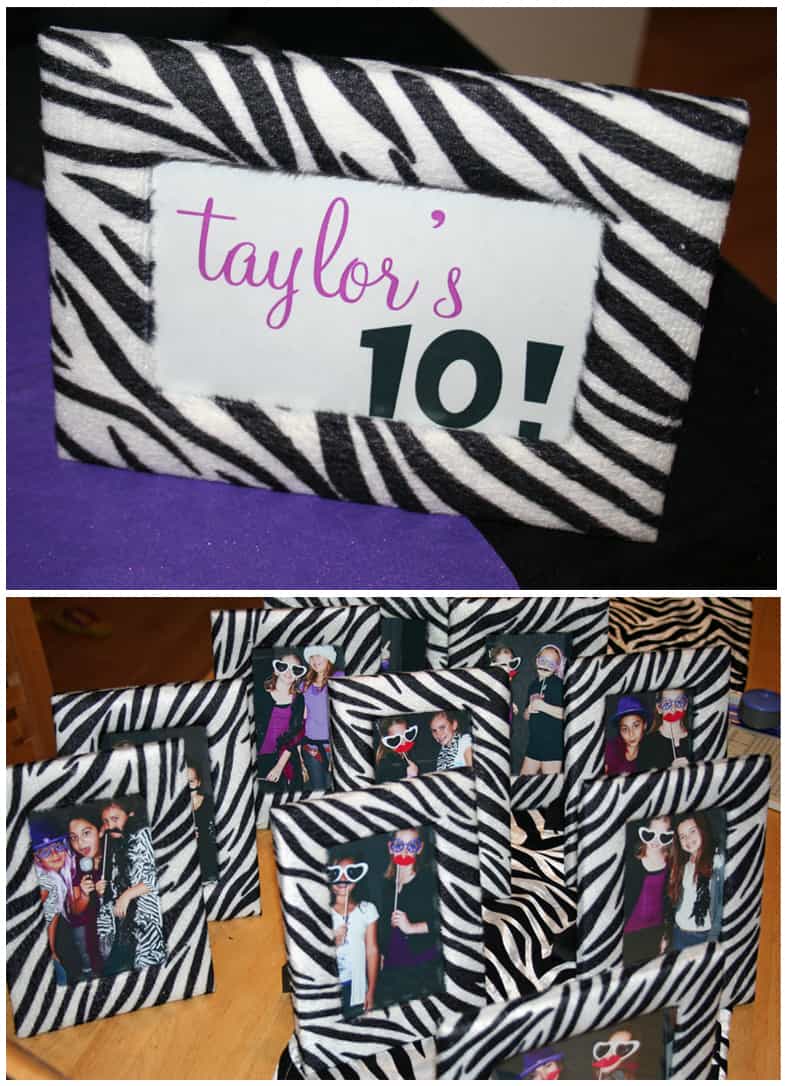 While the girls were eating lunch, I snuck away to print out the photos they had taken. Each girl was given a fuzzy zebra picture frame that had their silly photo inside – they were a hit!
Zebra Table Runner – CV Linens (less than $5 each!)
Black & White Paper Straws and Zebra Cupcake Liners – The Sugar Diva
Zebra Printed Treat Bags – fort & field on etsy
Zebra Oreos – Sweeties by Kim
Purple Polka Dot Party Hats – Kate Landers Events