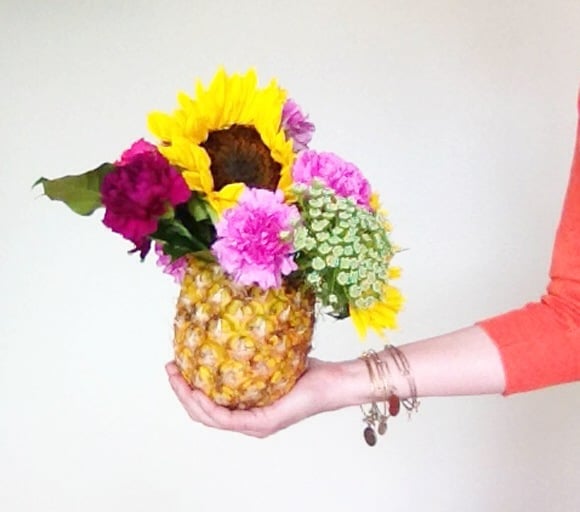 This pineapple centerpiece makes me all-sorts-of-happy. On the heels of sharing my DIY 4th of July centerpiece idea, I bring you this simple summer centerpiece idea using a pineapple as a vase.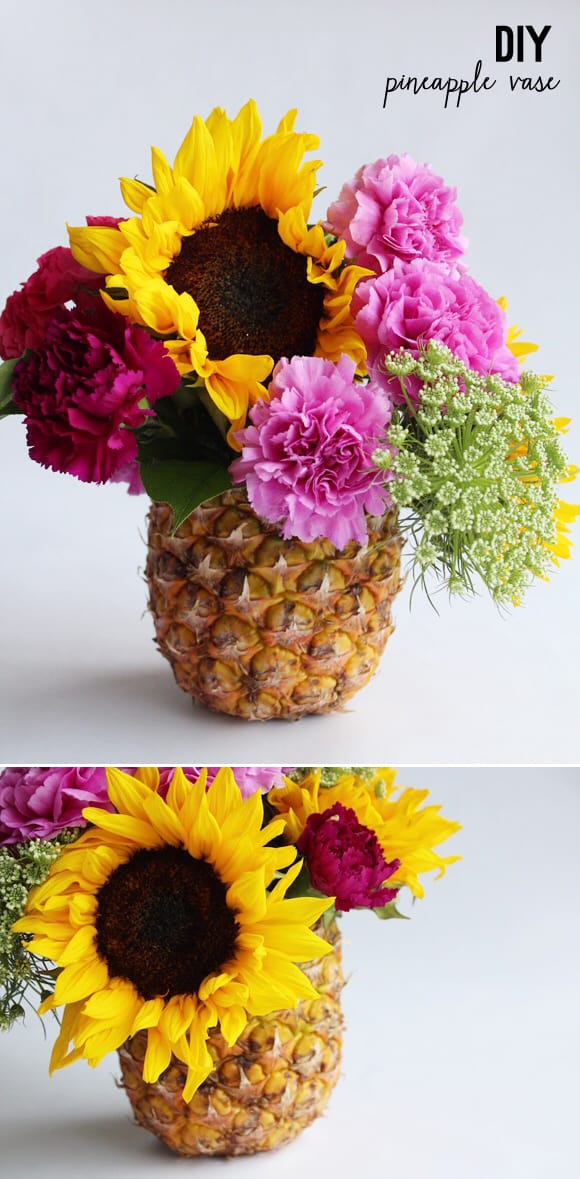 Everything for this project can be found on your next quick trip to the market. Pick up a pineapple in the produce section and grab your favorite bright bouquet from the floral department.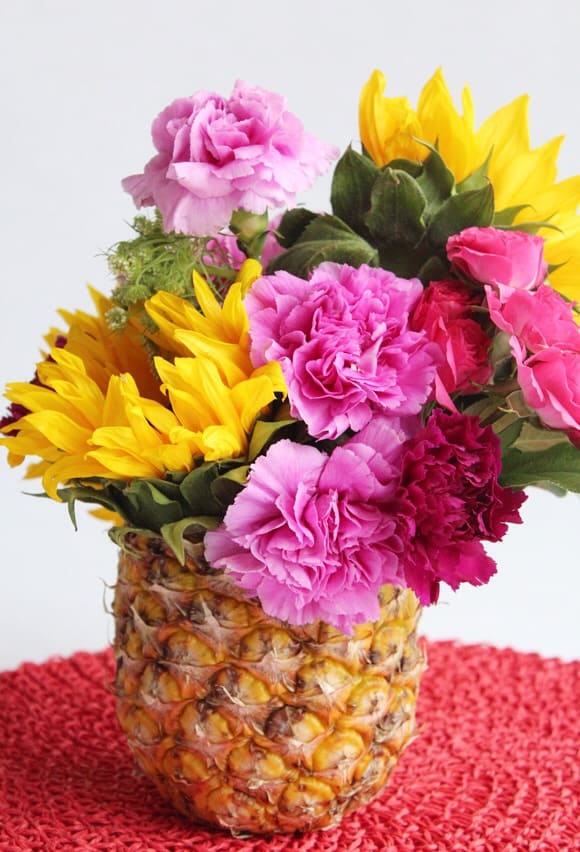 The steps are super simple, I've listed them below.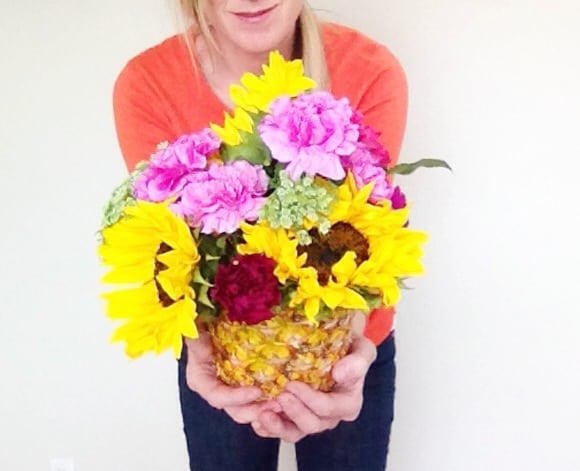 Add some summer whimsy to your dinner table or bring to your next party as a hostess gift!
To Make:
1. Cut off the top portion of the pineapple and discard.
2. Cut into the center of the pineapple and begin to "core" it out, setting aside the actual fruit for later use. You'll want to make the inside of the pineapple as hallow as possible leaving enough room for your flower bouquet to fit inside.
3. If the pineapple has a lot of juice inside it, dump it out. Remove as much inside pineapple as you can (be sure to save it to eat later, *wink).
4. Place your flowers into the hallowed out pineapple, pressing them into the bottom of the pineapple so they remain secure.
5. Repeat step 4 until your centerpiece is to your liking.
Flowers should stay fresh for about a day or two if left in the pineapple. Be sure to remove flowers, trim stem, and place in fresh water once you are finished using your centerpiece.
This post was created in collaboration with SC Johnson. See the original post here.