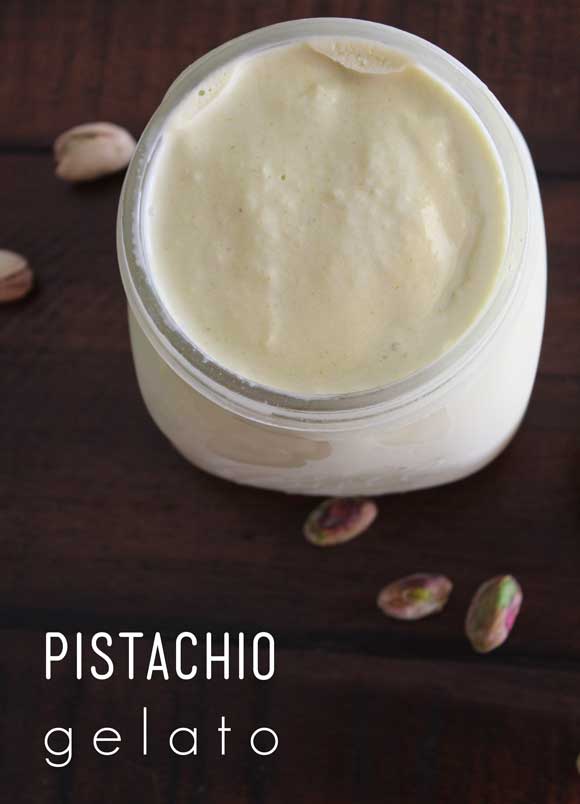 I have this love, love relationship with my ice cream maker. It's super simple to use, allows me to whip up batches of deliciousness (in 30 minutes!), and makes me look like I have culinary guns. Oh and the best part is when I get to give it away and make someone's day. Okay, it's pretty good when I keep it for myself to (if I'm being honest).
If you've been looking for a pistachio ice cream recipe — look no further! This one is perfect. Just the right amount of pistach in my opinion. You get that right?
This recipe is actually for a gelato. I basically tastes like creamy pistachio heaven. But don't trust me, make it for yourself.
Pistachio Gelato
1 cup unsalted shelled pistachios
3/4 cup sugar
2 cups whole milk (really cold)
1/2 tsp almond extract
4 large egg yolks
1 cup whipping cream
3/4 cup unsalted shelled pistachios, toasted, coarsely chopped
To Make
Finely grind 1 cup pistachios and 1/4 cup sugar in a food processor. Bring milk and ground pistachio mixture to boil in heavy large saucepan. Remove from heat. Whisk egg yolks and remaining 1/2 cup sugar in a separate medium bowl. Gradually whisk in hot milk/pistachio mixture. Return custard to saucepan. Cook over low heat (stirring constantly) until custard thickens which will take about 10 minutes (don't let it boil). Strain the custard into a large bowl seperating out the nuts. Add the almond extract. Cover and chill until cold, about 2 hours. Stir 1 cup whipping cream into cooled custard. Process mixture in ice cream maker according to manufacturer's instructions. Transfer to container and freeze.
Serve them up in these sprinkle dipped ice cream cones and you just might have yourself a party.