Bright Idea: Rainbow Cupcakes!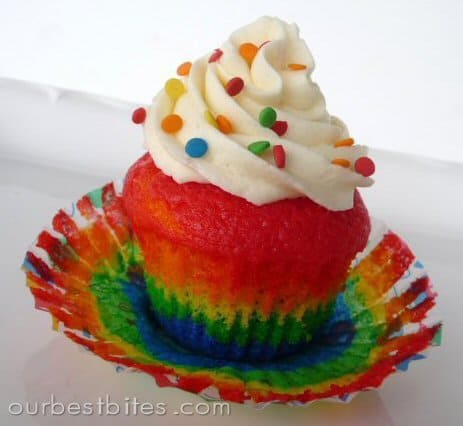 Now this is one bright idea! This rainbow cupcake idea is from Our Best Bites, and this one takes the cake cupcake. Perfect for any child's birthday or even an art party (remember the rainbow cake and art themed party that I mentioned here).
If this looks like a cupcake you want to dig into, check out Our Best Bites for this rainbow cupcake recipe.
Pin It
Tweet
Your Thoughts
Kaeli said:

Antonia said:

Lily said:

Dana said:

k said:

KS said:

rayan said:

rayan said:

Nikol and Emily (: said:

lancejr(:said: said:

lancejr(:said: said:

Ray Anne said:

Mikayla said:

Tricia said:

Gloria said:

Gloria said: