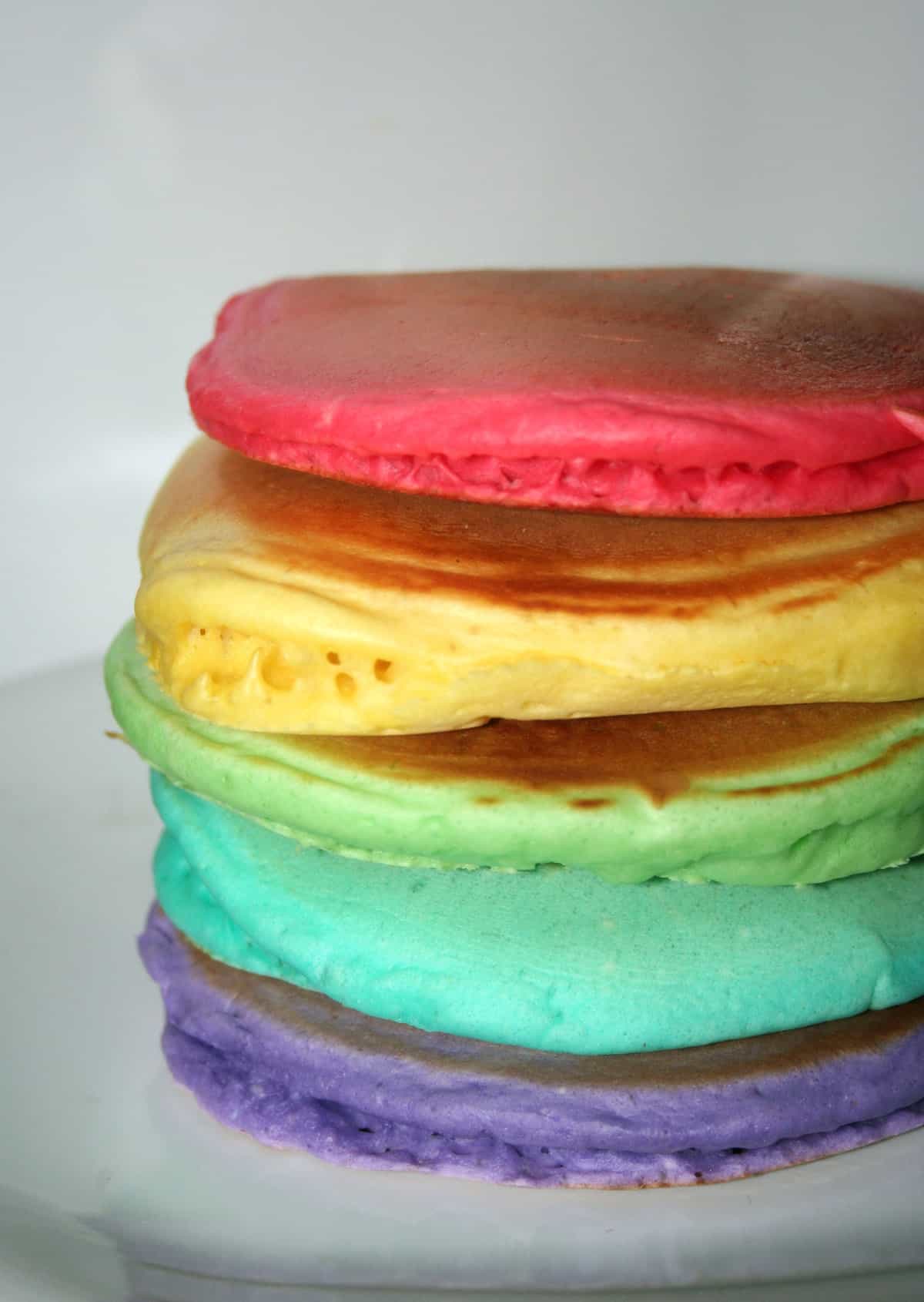 I got so much interest when I posted these on our Facebook wall, that I decided to share them here as well.
Want to make your family smile on a Sunday morning? Serve them up a cheerful breakfast surprise, rainbow pancakes! They are simple to make. Prepare your favorite pancake batter as usual- then divide it amongst separate bowls and add food coloring to each bowl (I used 5 colors here but you could use 6 colors in the rainbow). Then, cook like normal!
Enjoy!
You might also like this green pancake recipe (only one color)!
Inspiration from i am a mommy