Creating party themes for a combined childrens' birthday party can be a challenge. If both children are the same gender it can be a bit easier to plan a party theme (like the Candy Party theme I threw for my two daughters). However, this party planning task can prove to be more difficult if you have are trying to plan a combined party for a boy and a girl.
When Glory Albin (from http://www.glorioustreats.blogspot.com) sent this party over to me — I knew I must share it. She so seeminglessly designed a birthday party for a boy and a girl (ages 1 and 3). The combo? A Rainbows Party and a Race Car Party.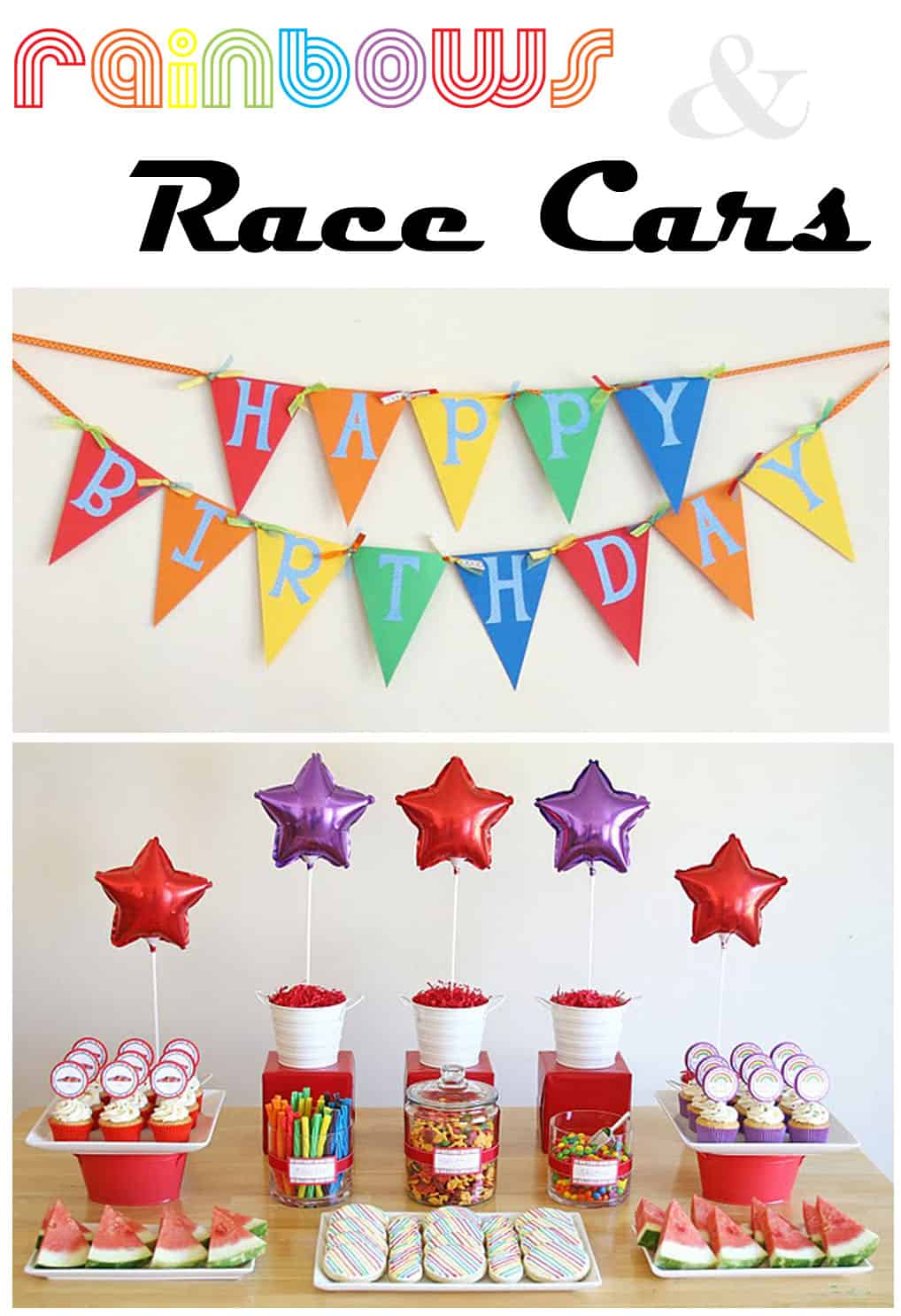 The palette of bright cheery colors is perfect for both boys and girls of all ages!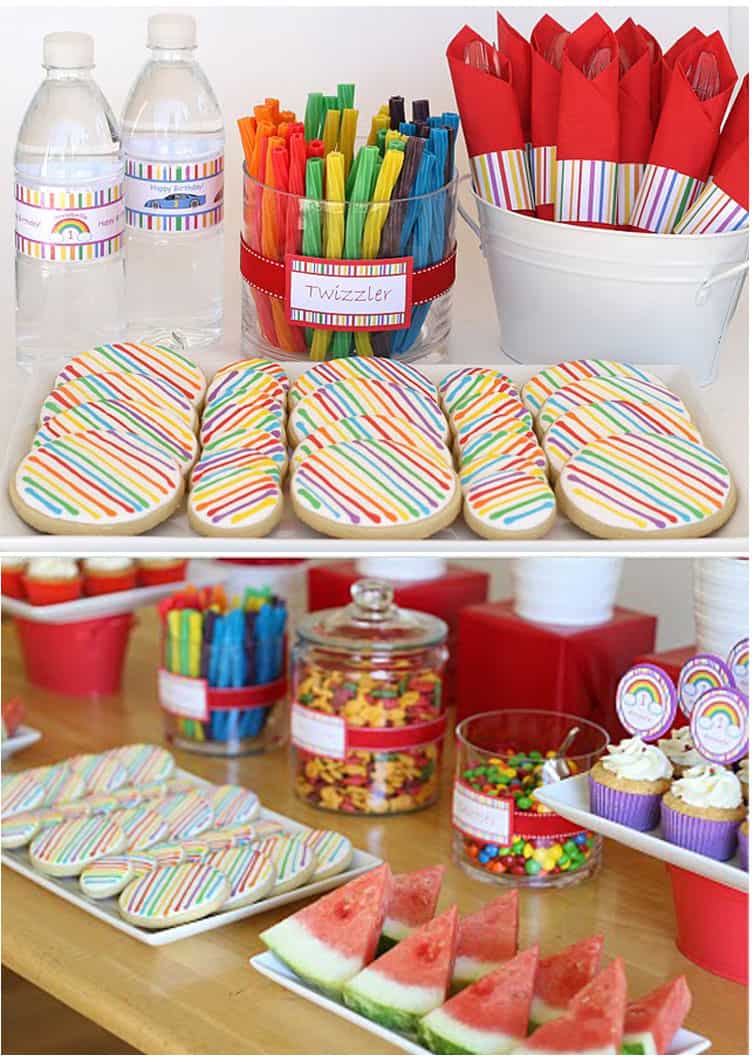 I love how the stripes on the paper napkin rings so perfectly mirrors the stripes on the iced sugar cookies.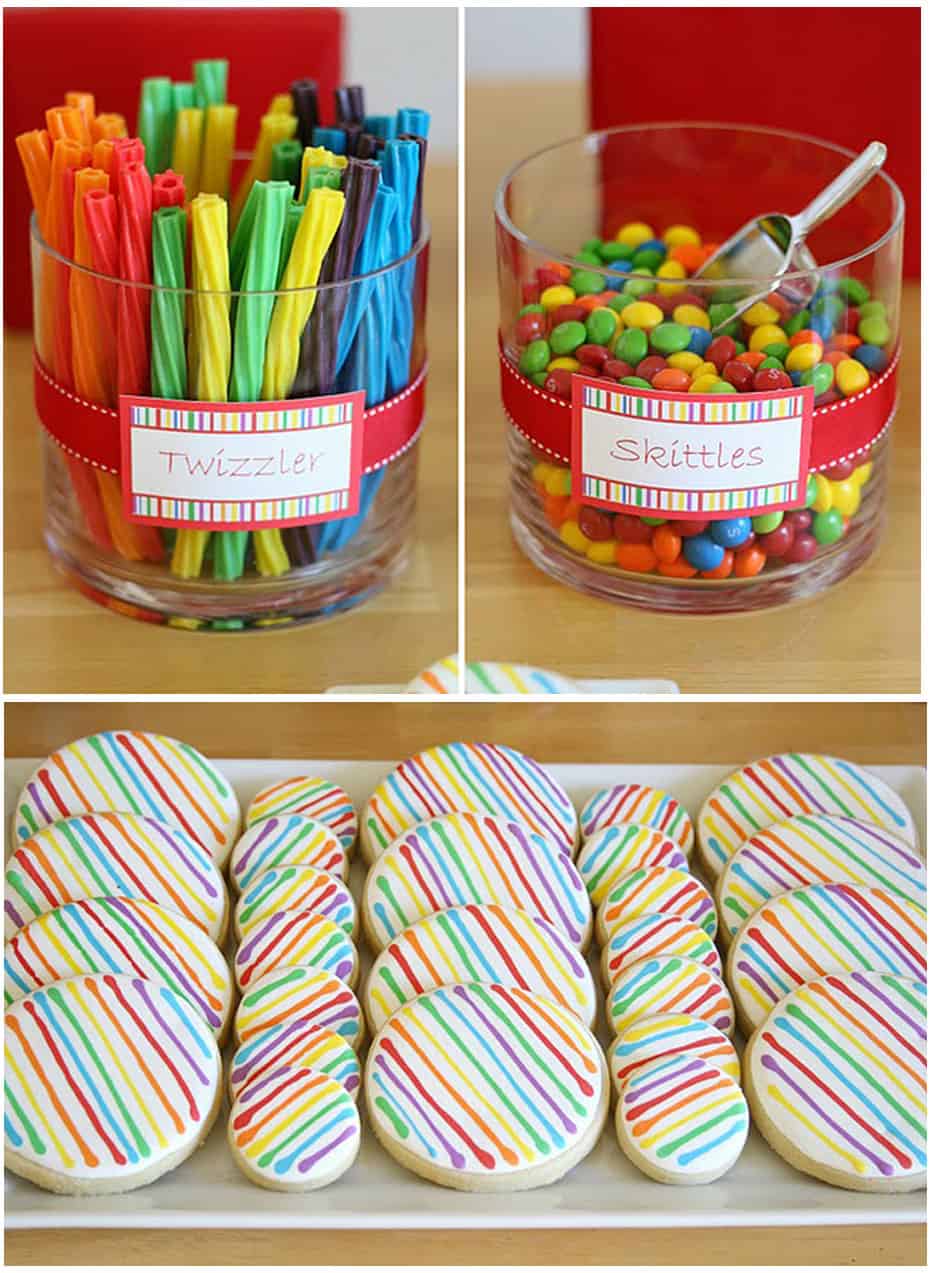 Who could resist these bright sweets? Glory is also sharing her sugar cookie recipe and her DIY icing decorating tips. Thanks Glory!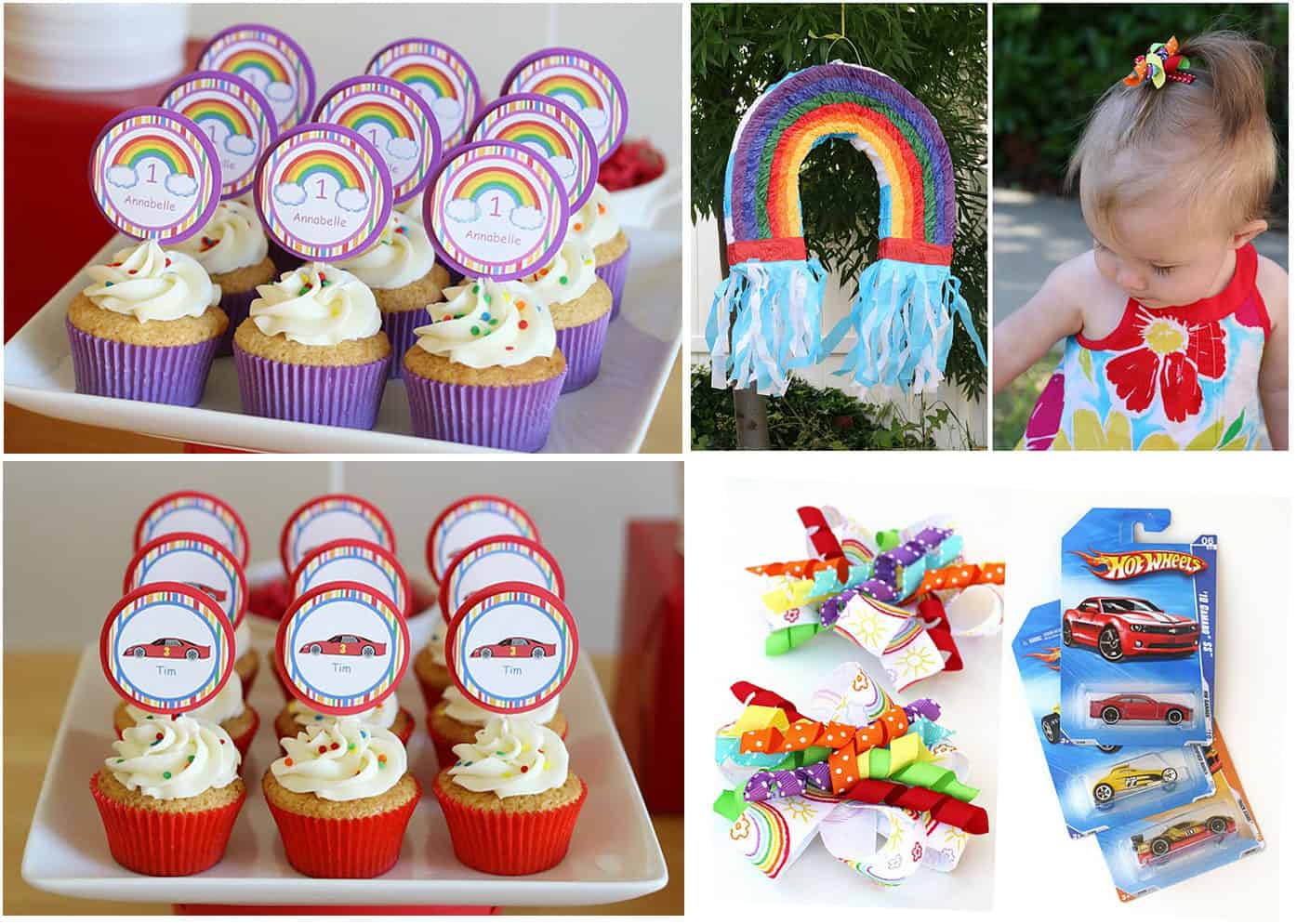 Rainbow cupcake toppers for her, race car toppers for him… too cute! I am also loving the favors. Rainbow ribbon hair bows for the girls (DIY instructions HERE) and Hot Wheels race cars for the boys.
Thanks for sharing these darling details Glory!