This cupcake recipe is for adults only. Dark chocolate, raspberries and flavored vodka. Perfect for Valentine's Day or your next (adult only) gathering. I promise, they are as good as they sound.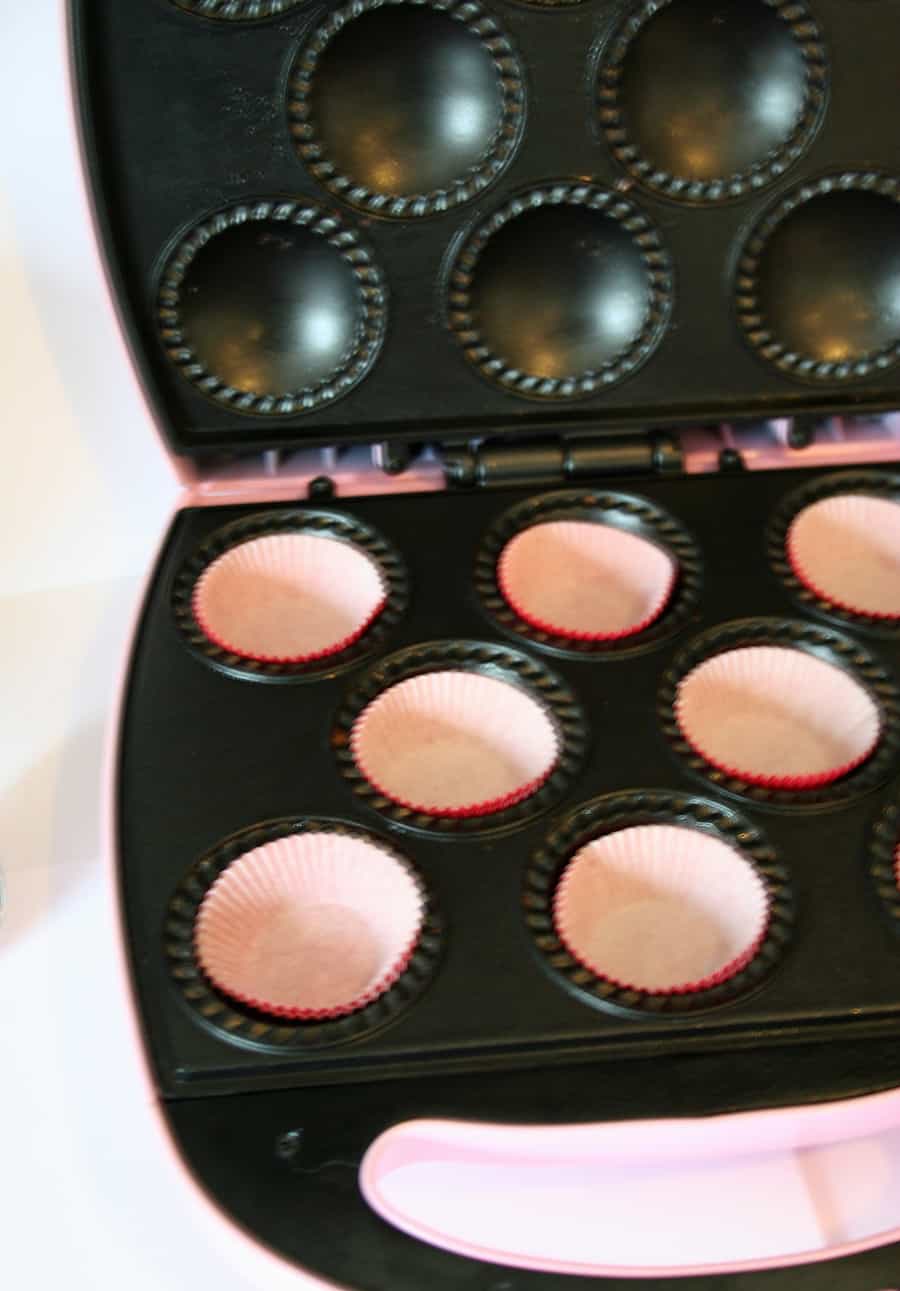 I prefer to make mini cupcakes because you can get all the flavors in one bite, they are smaller (which I like) and well, they are just plain cute. This is my Babycakes maker. I can whip our 8 mini cupcakes about every 6 minutes. I put in red paper liners.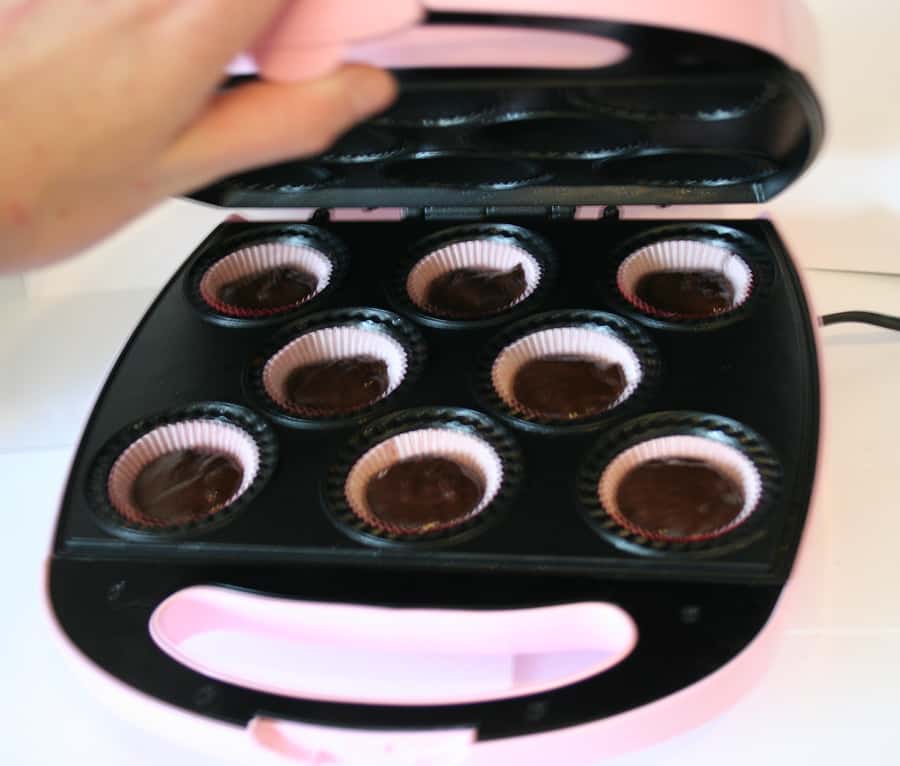 Next, I filled the liners 1/2 way full with my dark chocolate vodka cupcake batter (top secret recipe below).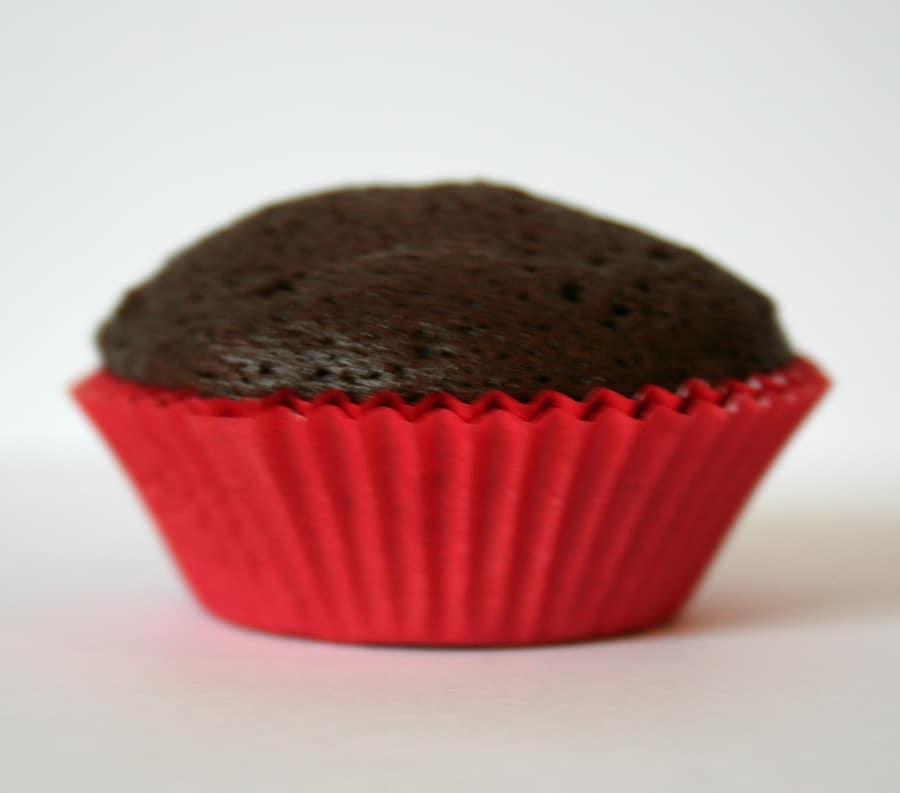 Six minutes later, this delicious chocolaty creation emerged.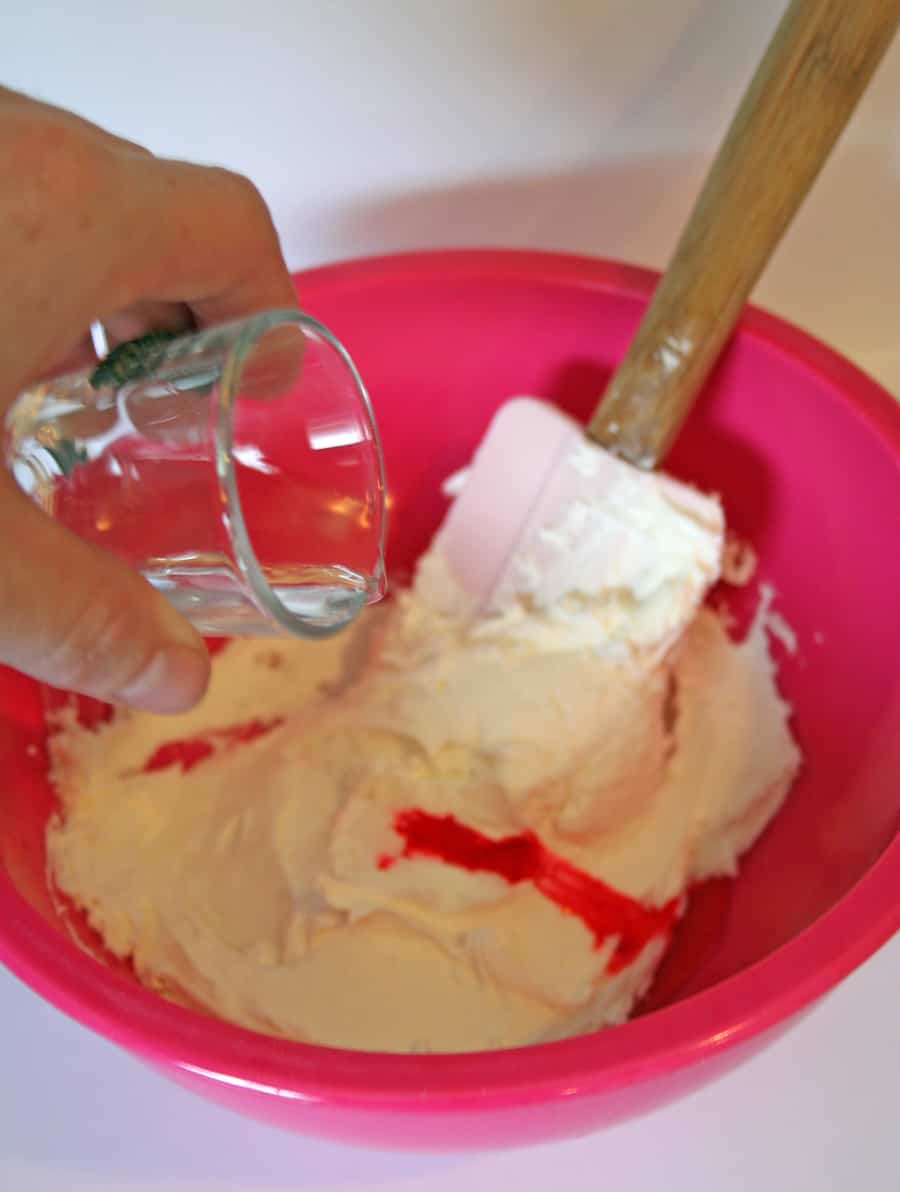 Then I whipped up my raspberry chocolate vodka flavored icing. Another top-secret recipe I'll share with you below.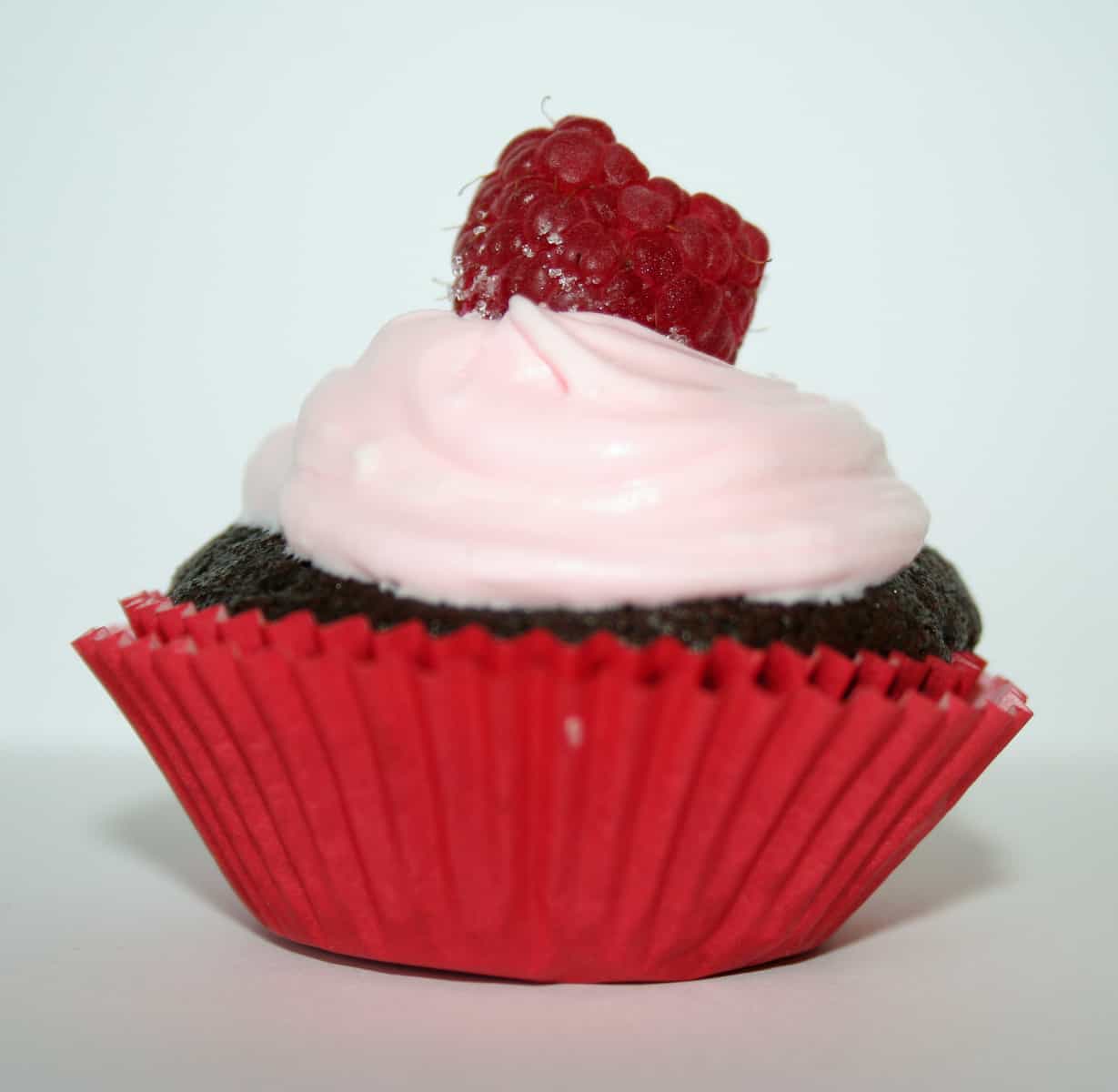 And then I created this work of art. A dark chocolate cupcake infused with chocolate vodka and iced with a raspberry chocolate vodka icing. Topped with a fresh raspberry.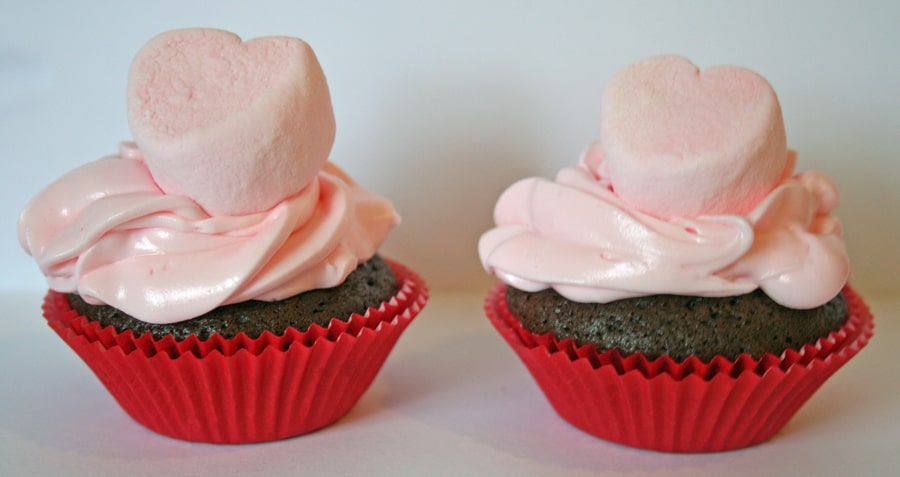 Or fluffy pink heart shaped marshmallow. You pick.
Top Secret Cupcake recipe:
-Your favorite chocolate cake mix. Substitute part of the water for the chocolate vodka. I used a dark chocolate mix that called for 1 1/3 cup water — so I used 1 cup water and 1/3 cup chocolate vodka (I used Godiva).
Top Secret Icing Recipe:
-Your favorite jar of whipped icing. Add in a drop of red or pink food coloring and half a shot of raspberry chocolate vodka (I used Godiva). Whip it up.
What do you think, do you want one?
For more (alcohol-free) Valentine's Day cupcake ideas, click here.