Warning: this recipe is dangerous. Proceed with extreme caution.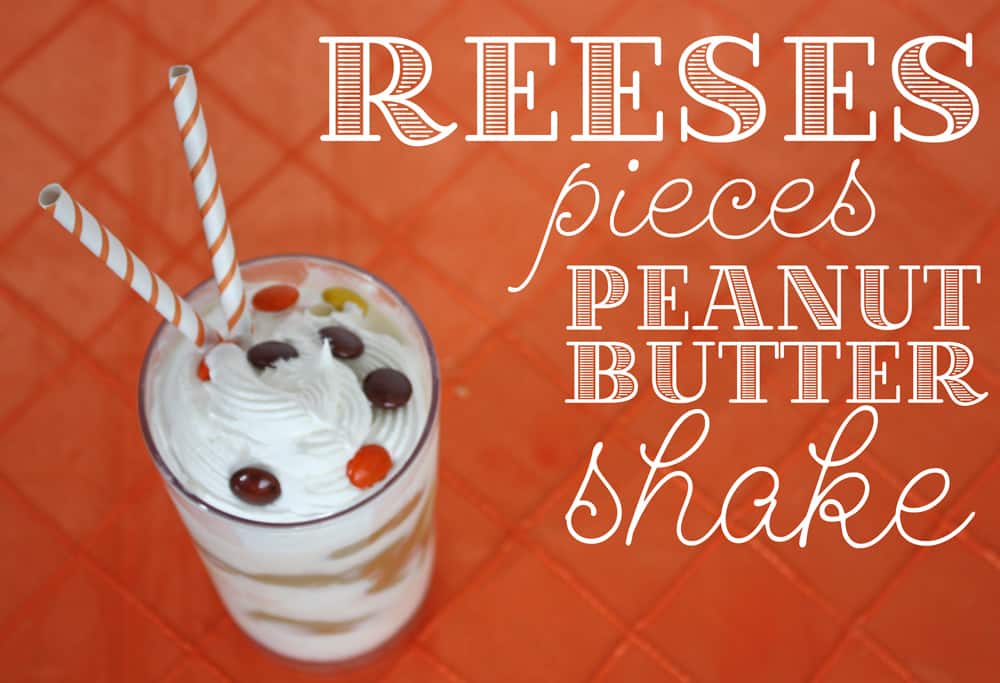 Reeses Pieces, peanut butter, vanilla ice cream, cool whip. Enough said.
Be carfeul.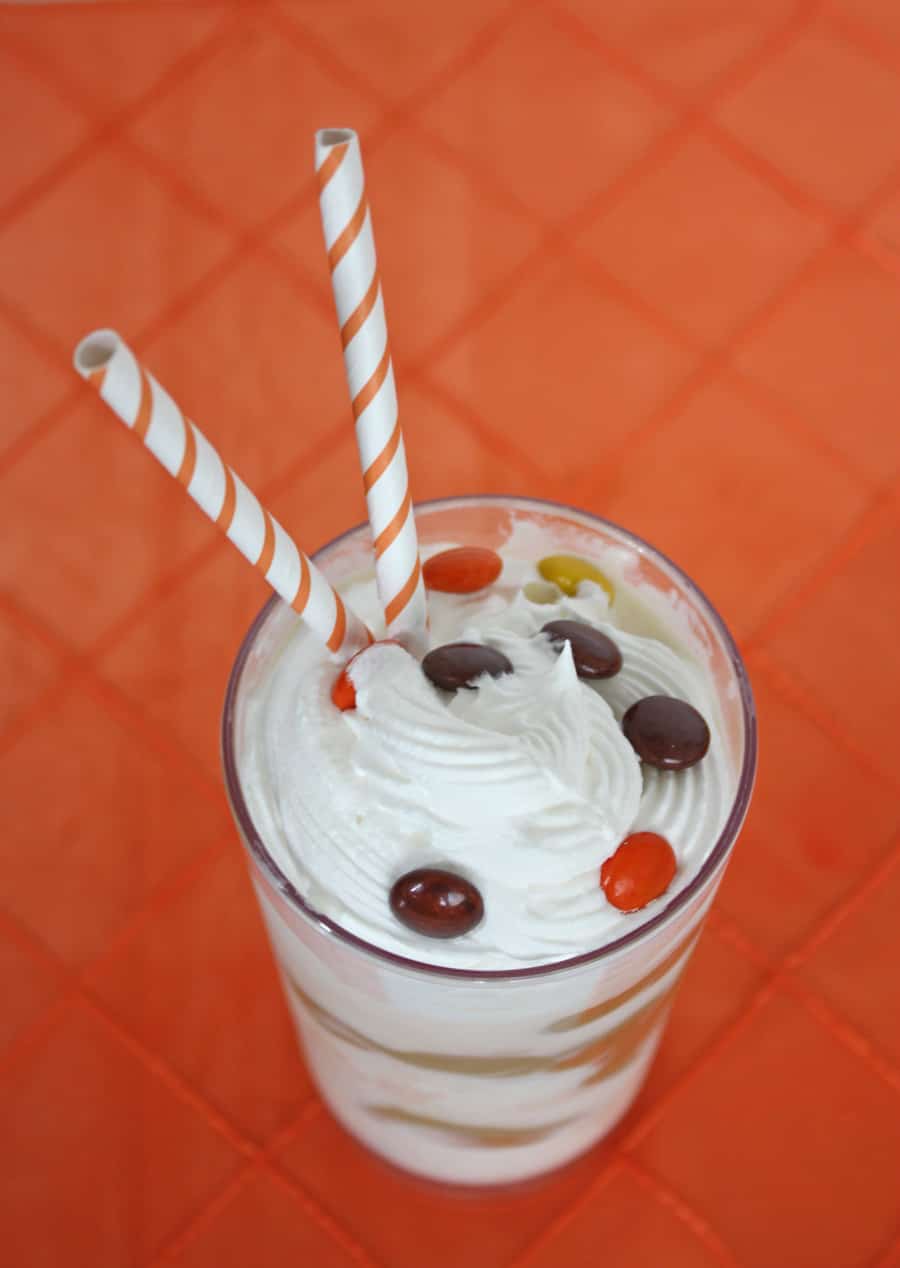 To me, this is perfection (and I may or may not have consumed this after I took this photo. Yes, it was 9am).
It's THAT good.
………………………..
Reeses Pieces Peanut Butter Shake
 In a blender, combine:
Vanilla Ice Cream, Handfull of Reeses Pieces, Splash of Milk
Once blended, in a glass layer the shake with peanut butter.
Hostess Tip: Put a big scoop of peanut butter in a ziploc with the tip cut off. Then just squeeze in a thin layer of peanut butter.
Repeat  layers.
Top with cool whip and a few more Reeses Pieces.
Don't share. Enjoy.
 Love Reeses Pieces? How about Reeses & Nutella Cookies?