I love when I stumble upon talented people, doing creative things that I hadn't known about before. Recently, I was on the hunt for a creative way to dress up cupcakes that didn't include a paper cupcake topper (nothing against them, I am just a bit bored with the look), when I discovered Edible Details and their fondant cupcake toppers — BINGO! I loved how  Brittany has taken the matching theme look of the paper cupcake topped yet created something unique, gorgeous, and EDIBLE! Take a look: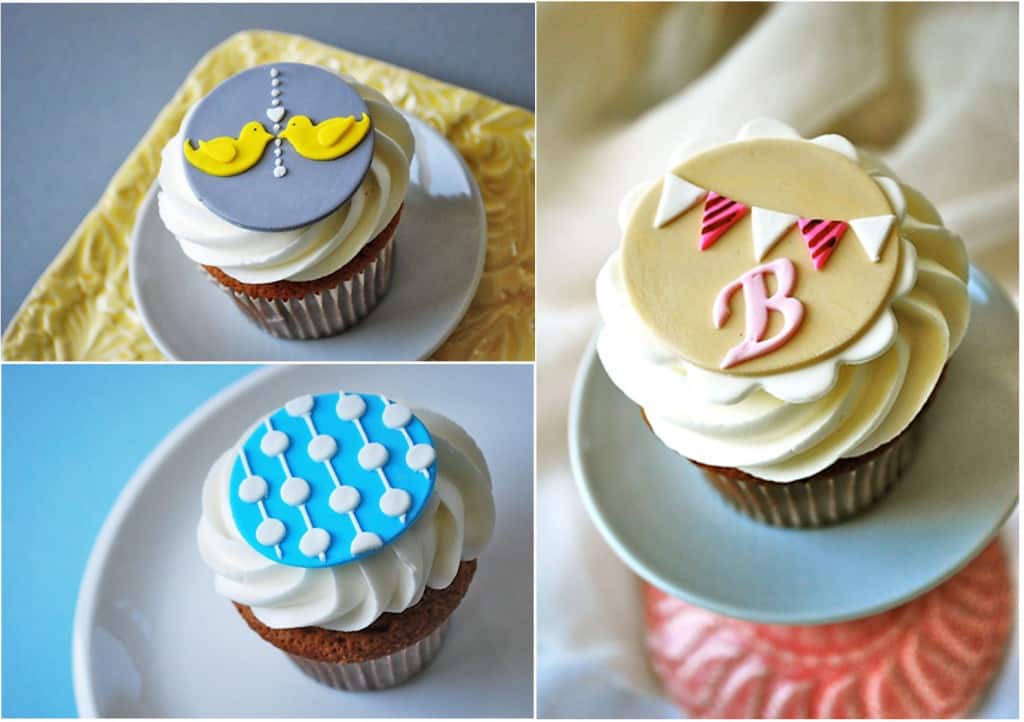 See what I mean? They are darling! What a great way to present a cupcake, don't you think?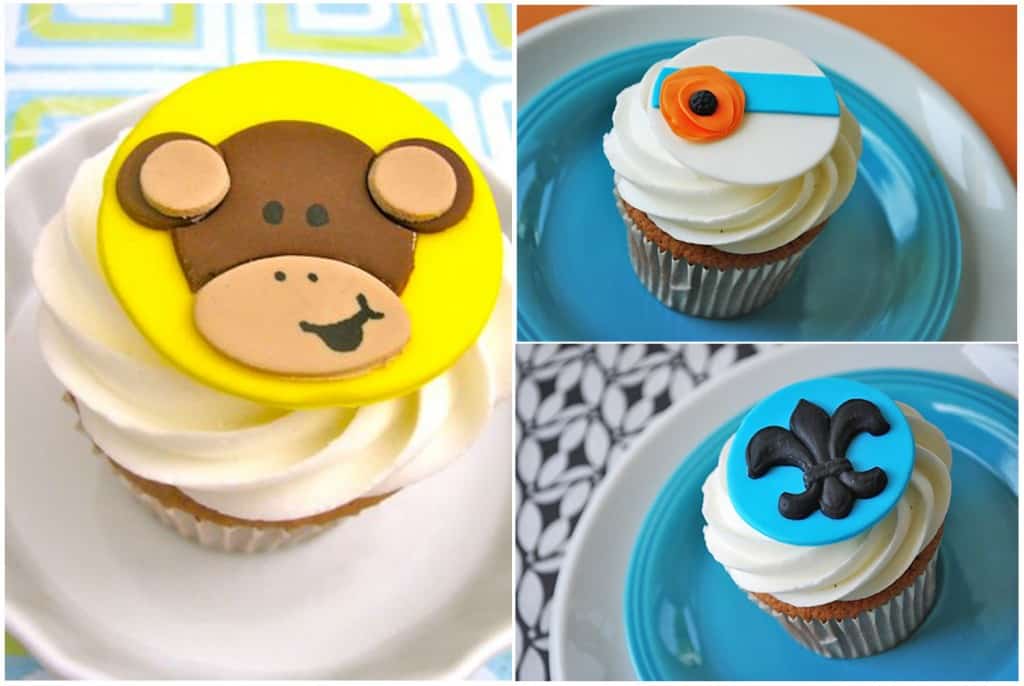 Wouldn't this monkey be perfect for a monkey birthday party theme? The possibilities are endless – Brittany is like a magician with fondant!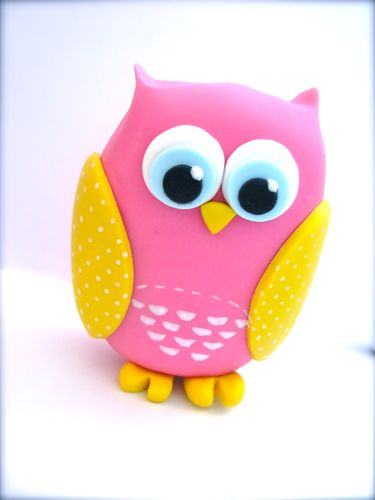 She also does adorable 3D fondant toppers and edible sugar flowers … OH MY  the flowers (more on those soon)!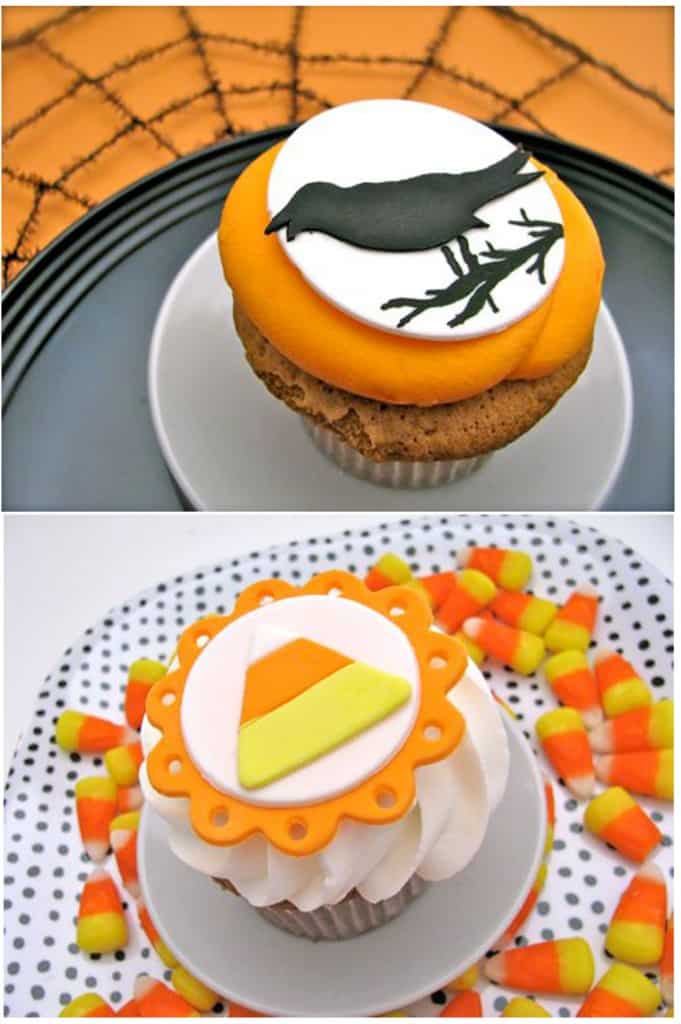 Be sure to check out all of Brittany's designs over at Edible Details (like these cute Halloween toppers)! I can't wait to share the custom toppers she created just for us, details soon!