This romantic bridal shower is girly and simple. Hope you like it!
When coming up with the over all look and feel of this special shower, I started with the romantic wedding color palette and added a little more "girly" with the addition of gold sparkles and a touch of romantic lace. Overall, I think it had a nice romantic, girly, yet sophisticated feel. Take a look! (Oh and if you want to skip to the wedding, here it is.)
Simple place settings and centerpieces lined the table set for thirty.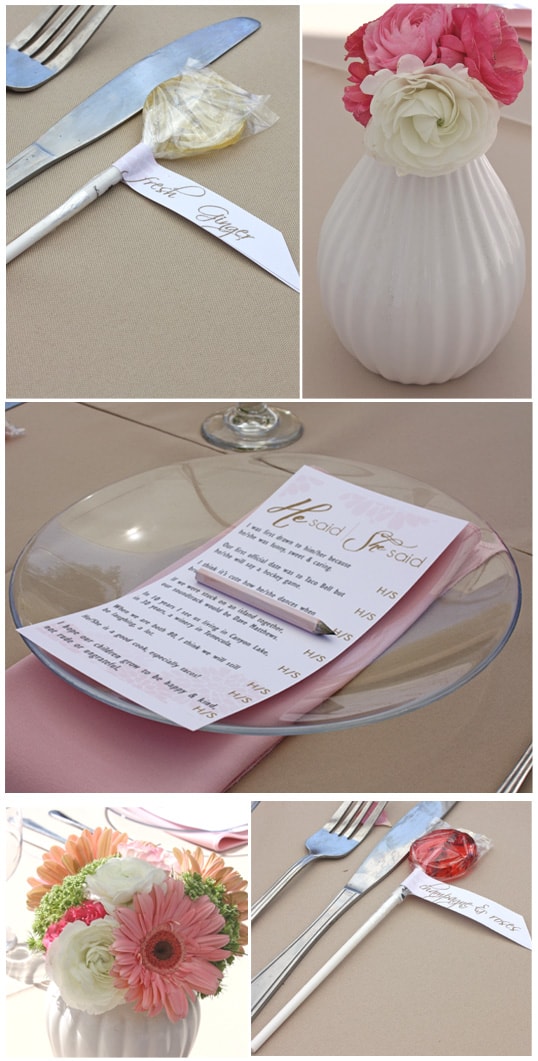 The center of the table was lined with flowers that just played nicely to that romantic vibe. Blooms were gathered in milk glass vases. Nothing too fancy, just soft shades of pink and white flowers.  At each setting was a "He said/She said" questioneer and a tiny pink pencil. Guests filled out their cards (a fun conversation starter) and later, the bride read and answered the questions aloud.
(To make the pale pink pencils, I purchase a box of golf pencils from the office supply store and just painted them pink the week before.)
Also the favors were aside each plate — a "adult" flavored lollipop. The flavors were Ginger (totally refreshing) and Champagne and Roses.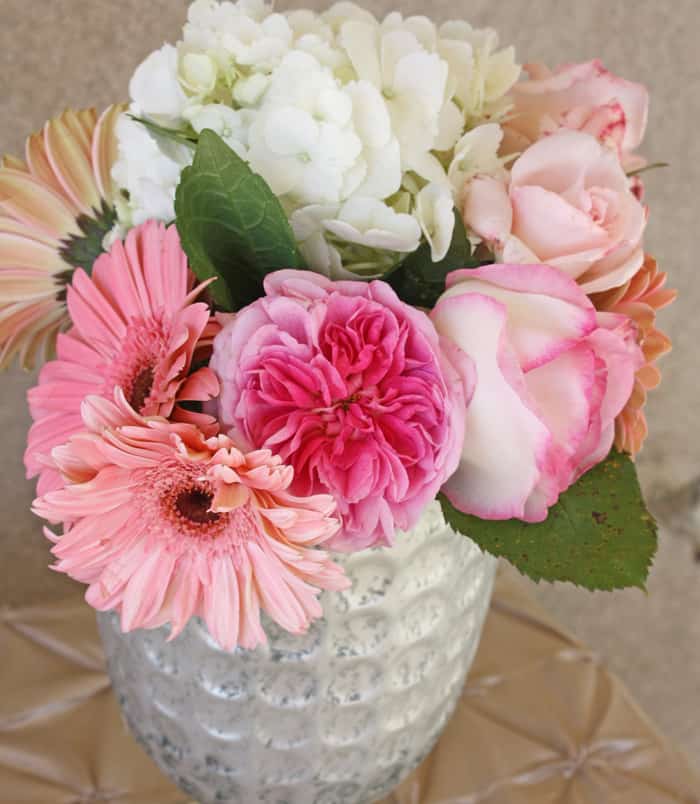 The flowers were amazing. Gerber Daisies, A wide variety of roses, ranunculus & hydrangeas — all locally grown. Bonus — they smelled divine! If you're planning a romantic bridal shower, flowers are a must!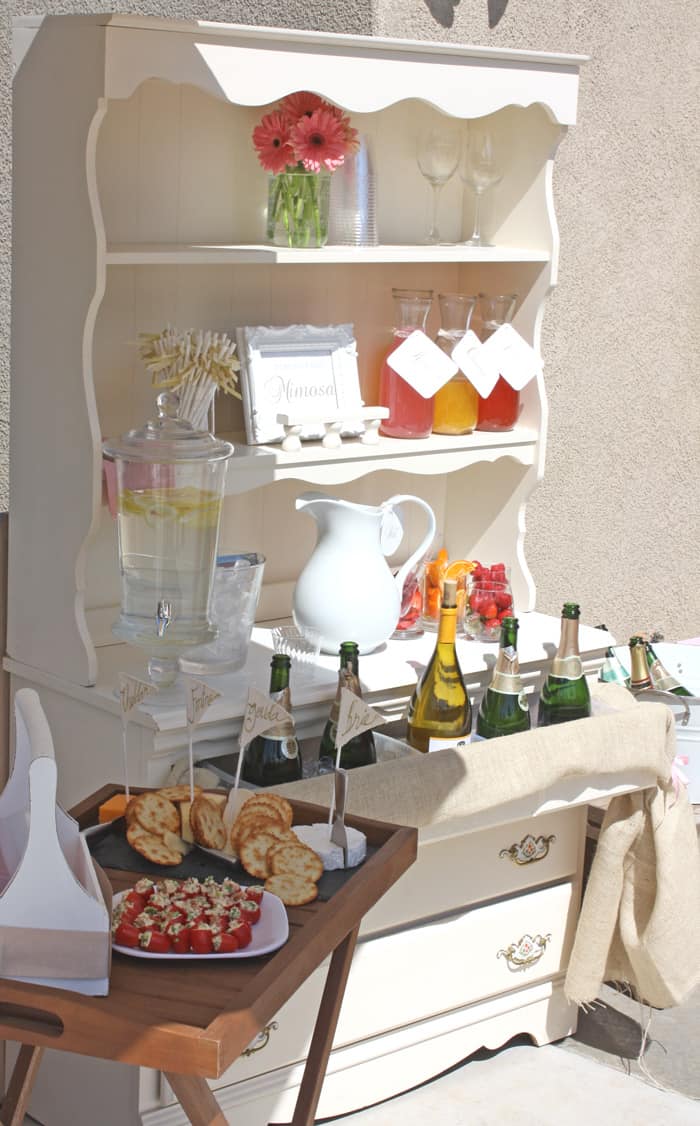 This hutch worked as our beverage station. Guests enjoyed drinks and appetizers before lunch was served.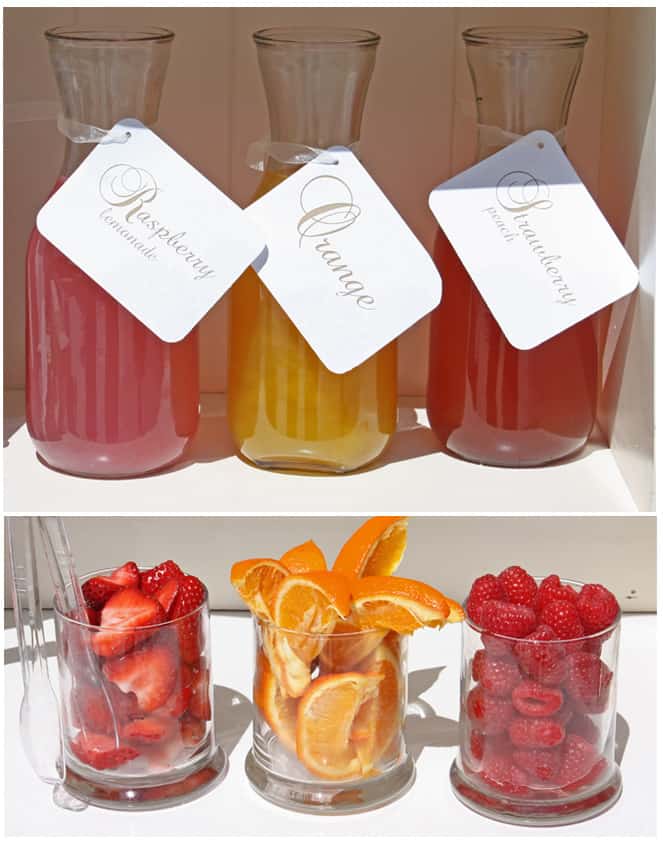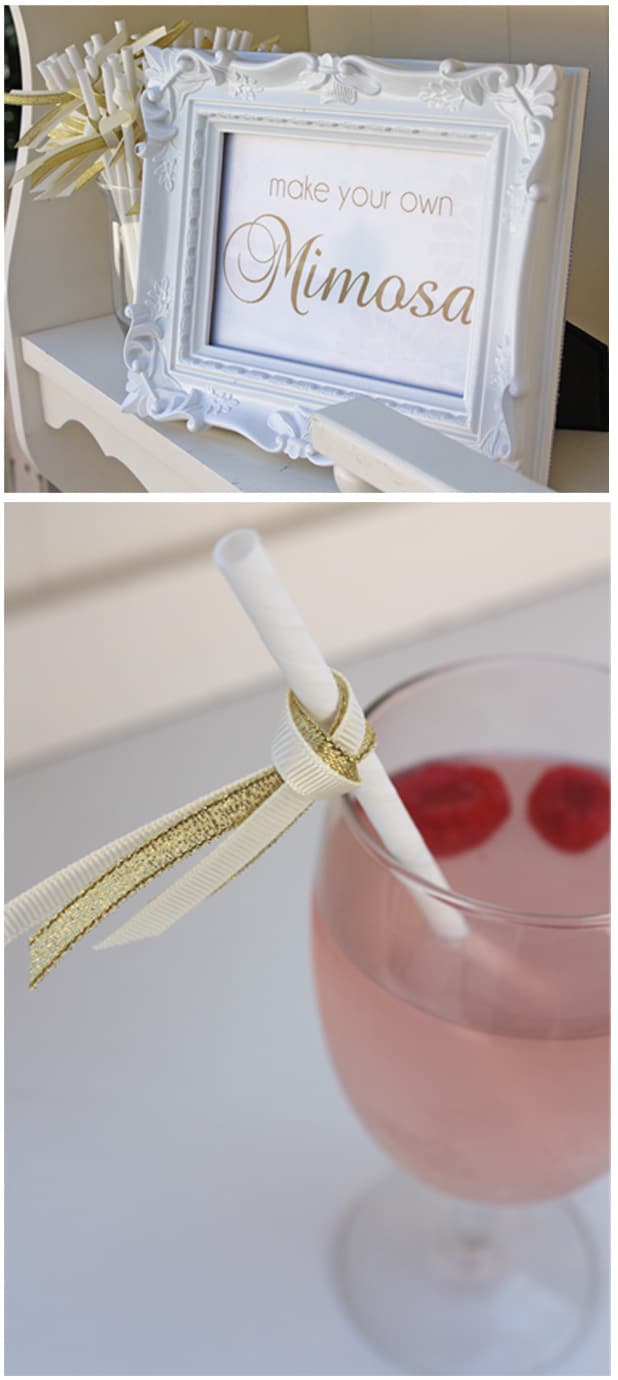 The Make your own Mimosa station was a hit.
 The gorgeous desserts complimented the shower so perfectly. These dessert designers (I can't think of a more fitting name to call them) matched this theme to-a- T!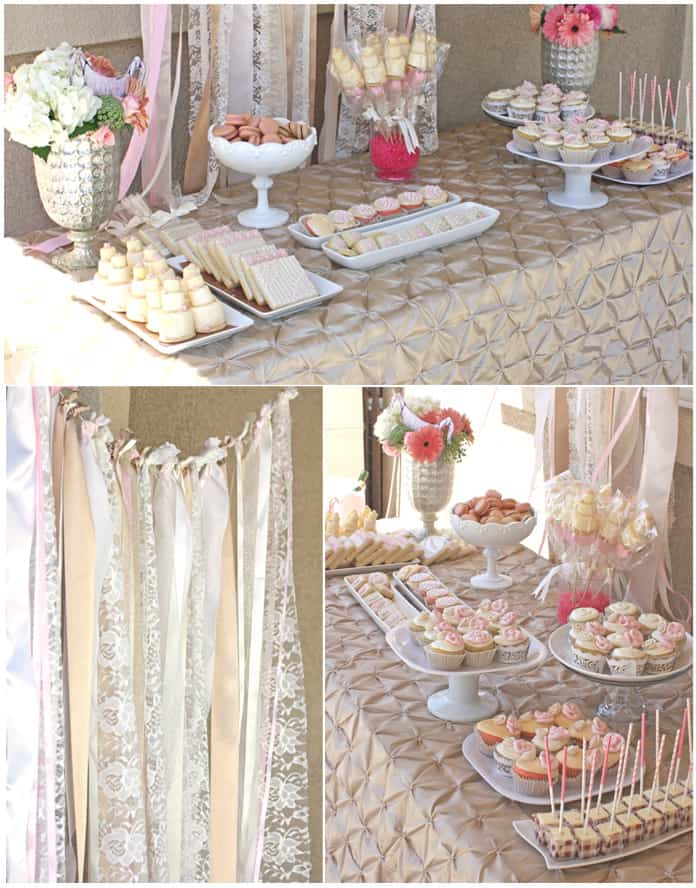 The ribbon and lace backdrop was by far my favorite element. So simple to make and yet so dramatic.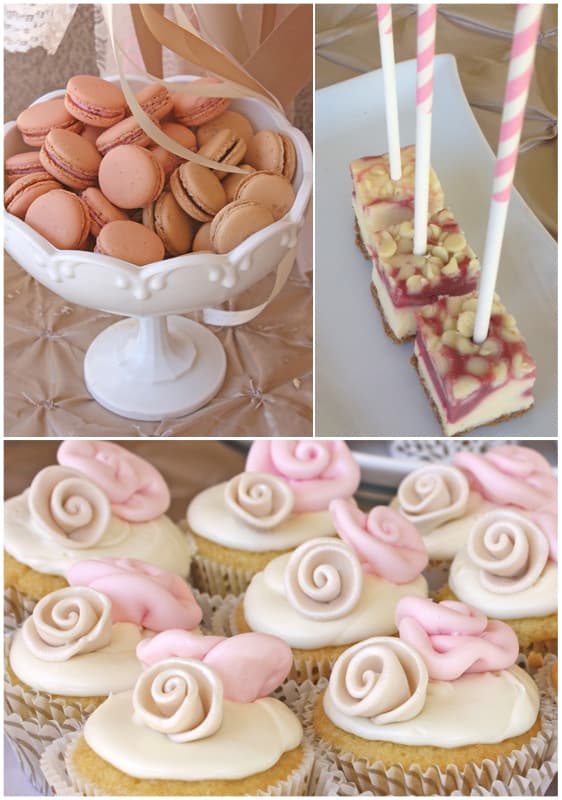 Raspberry and Salted Caramel Macarons from Sparkles Macarons, Cheesecake bites and lemonade cupcakes adorned with fondant fabric flowers from Edible Details (all were almost too gorgeous to eat).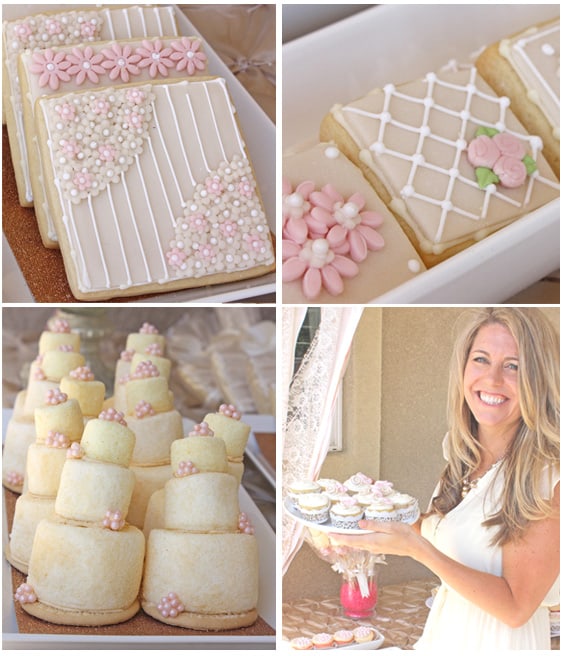 The sugar cookies from Better Bit of Butter were a show-stopper. OH. MY. And they tasted just as good as they looked. They matched the look and feel of the shower so perfectly, I couldn't have imagined them up to be more perfect.
The darling mini wedding cakes were from The Marshmallow Studio and they are … yep…. marshmallows! They were such a unique addition to the dessert table (thanks Alejandra!). And here's the blushing bride (who happens to be my lovely sister-in-law). :)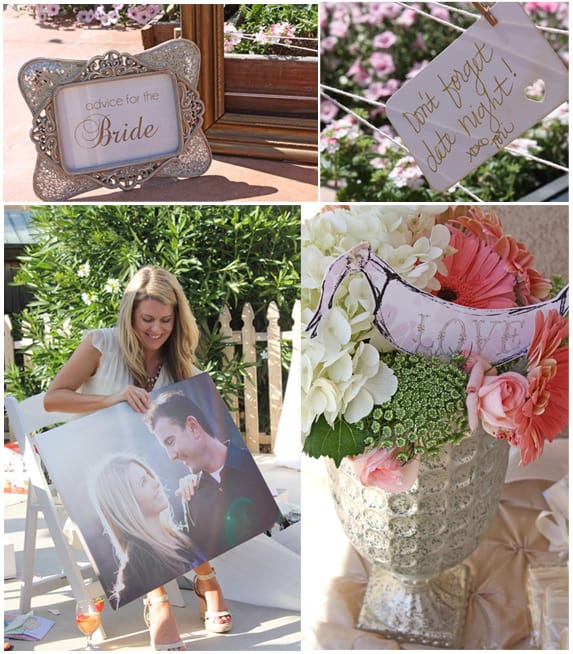 A few last pics of the shower. It was such an amazing day. I'm really proud of how it turned out and VERY honored to have hosted such a lovely day for a very special bride.
I hope these photos help inspire your next event, thanks for reading everyone! xoxoxo.
Be sure to see how the wedding turned up. This Temecula Wedding venue was the prefect backdrop for this Hostess to stretch her creative wings! 
Vendors
Rentals | Allies Party
Flowers | Hidalgo Flowers
Marshmallow wedding cakes | The Marshmallow Studio
Sugar Cookies | A Better Bit of Butter
French Macarons | Sparkles Macarons
Fondant cupcake toppers | Edible Details
Lollipops | The Candied Flower