Must be 21 or older to consume alcohol. Please drink responsibly.
Tis' the season for light, summer refreshments. After a hectic week, I'm always looking forward to a little chill out time on my patio or inviting a few friends over for a laid back dinner. Of course, a summer cocktail always plays a role in my plan. I'm currently obsessed over these simple rosé spritzers. They are so simple to make that it almost feels like cheating. I made these last weekend and I'm officially declaring that they are my new favorite drink to make at home.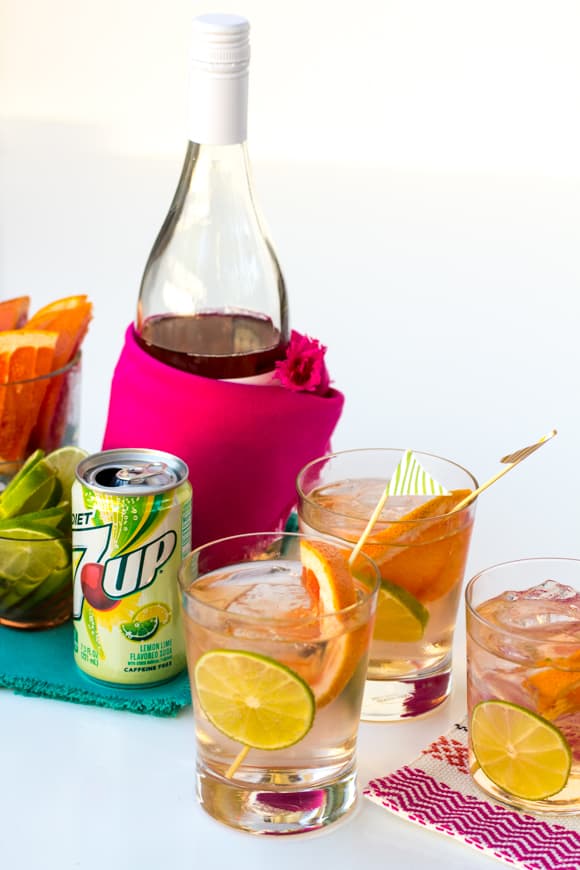 You guys know I don't like to create complicated recipes and this one is as simple as it gets. When I say simple, I mean two ingredients–rosé and 7UP®. (Told you so.) Summer cocktails should never be fussy to make in my opinion. The whole idea is to relax and unwind and this rosé spritzer fits the bill. It's perfect for a chill summer evening or to serve when entertaining guests.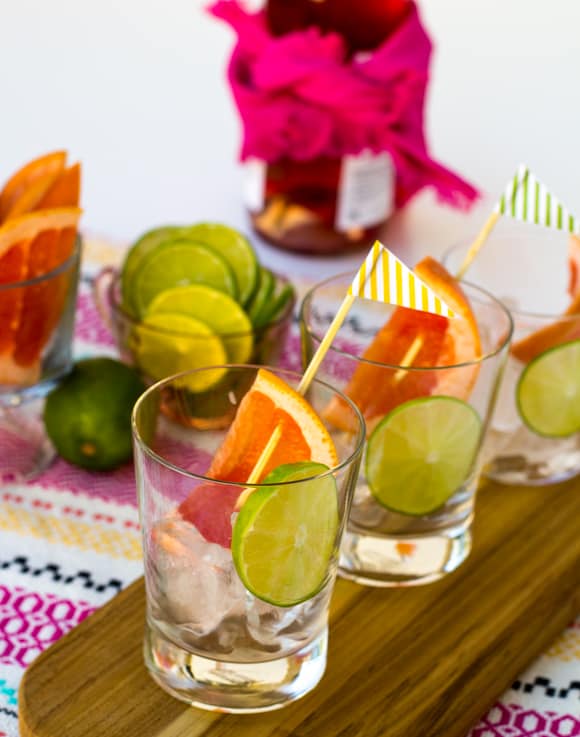 Before you make your drink, you'll want to fill a glass halfway with ice and then add some fresh citrus for a garnish. I like to use a slice of lime and a wedge of pink grapefruit. If it's really hot out, pop the cut citrus into the freezer for about 10 minutes. This helps keep your cocktail nice and chilled!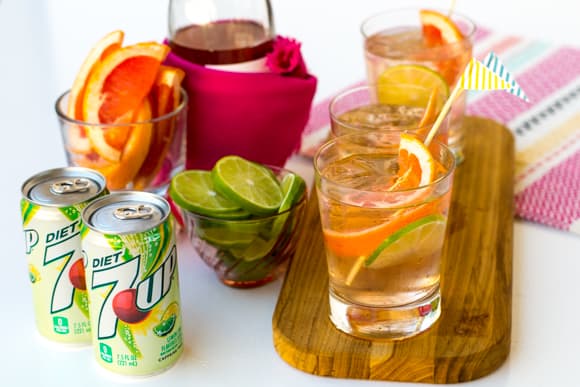 Next, you'll want to pour your drink. I fill half the glass with my favorite rosé and then fill the rest of the glass with Diet 7UP (you can use any 7UP of your choice). The 7UP has a great crisp and clean taste which makes it pair perfectly with the rosé.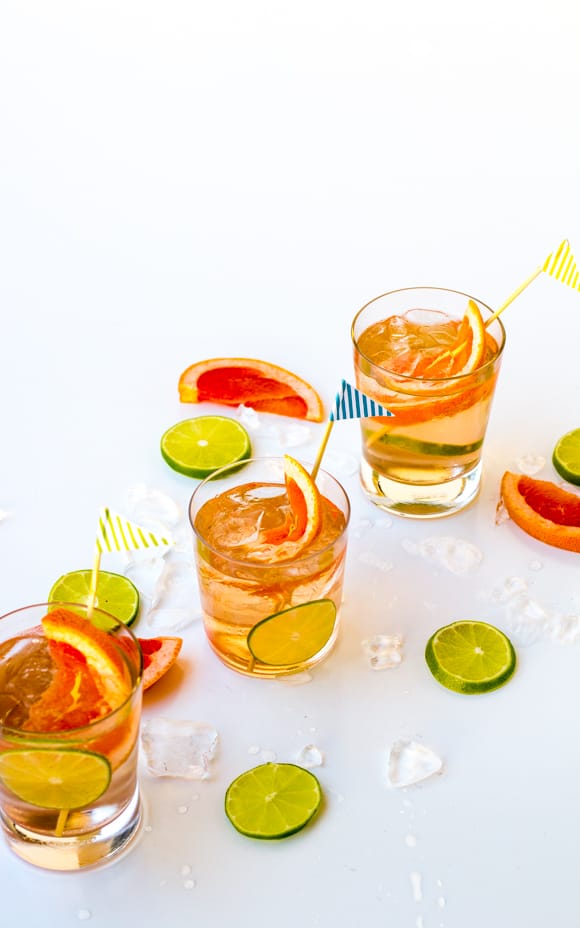 Party skewers are fun to use for garnishes, but totally optional! Remember, keeping it simple in the summer is key.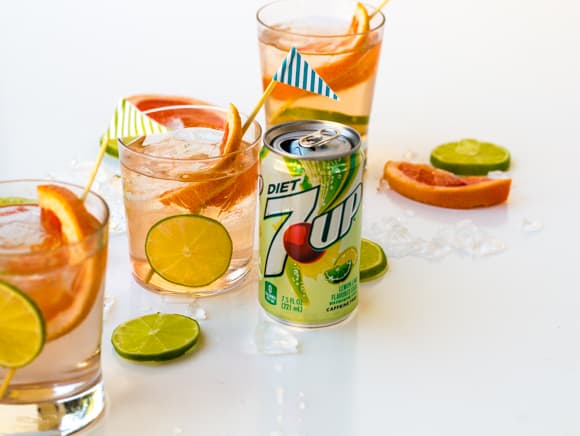 This cocktail is easy create, which means it's also easy to serve. If you're just serving one or two people, just pour them in each glass. But, if you're serving a crowd you can mix up the cocktail in a punch bowl or pitcher and let guests serve themselves. Isn't that great? If you do mix up a big batch, toss in a few frozen lime slices and grapefruit wedges to keep it cold (don't use ice as that will melt and dilute your cocktail). Then, have additional slices on the side so guess can add their garnish to their glass.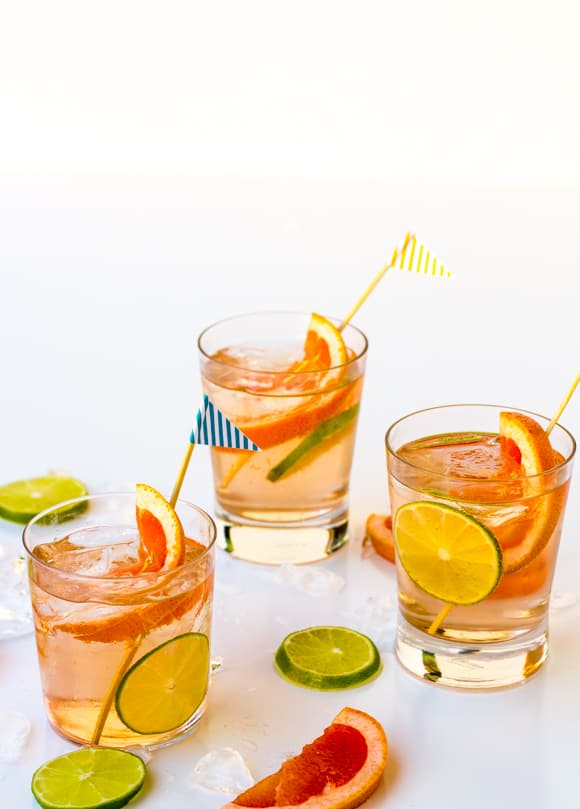 I'm telling you, this cocktail sure feels like summer.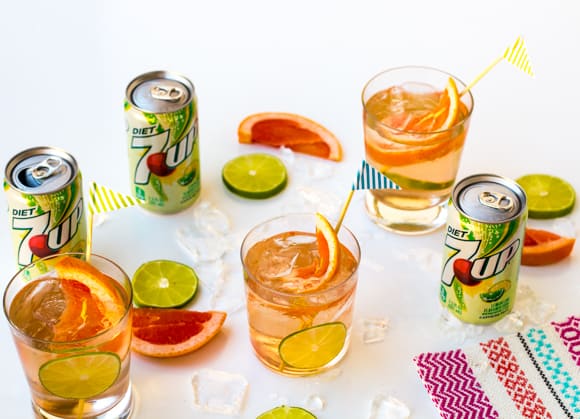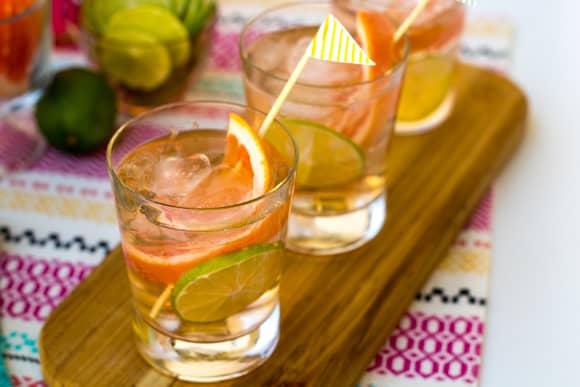 Next time you're at Target, do what I do–grab a bottle of your favorite rosé and some cans of 7UP to keep on hand. Then, you'll be all set for any impromptu summer chilling that may occur. Be sure to share your summer sips using #mixitupalittle so I can check it out!
Checkout even more inspiration and simple summer recipes using 7UP, here! And on your next Target run, be sure to use theseCartwheel offers (links below) when picking up your 7UP.
This post has been sponsored by 7UP. All thoughts and opinions are my own.
Print out this free "Sip Sip Rosé" sign. Cheers!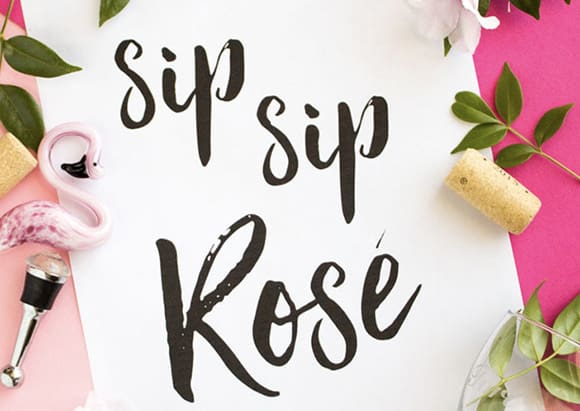 Want to see more summer cocktails? Here are 3 of my go-to frozen alcoholic drinks.