If you are throwing a sports themed party (like I did recently – here), you may be wondering how to incorporate all those salty, sporty snacks into your event. I decided to do a play on the oh-so popular sweet dessert tables. We swapped out most of the sweet goodies for sporty favorites like sunflower seeds and Cracker Jacks.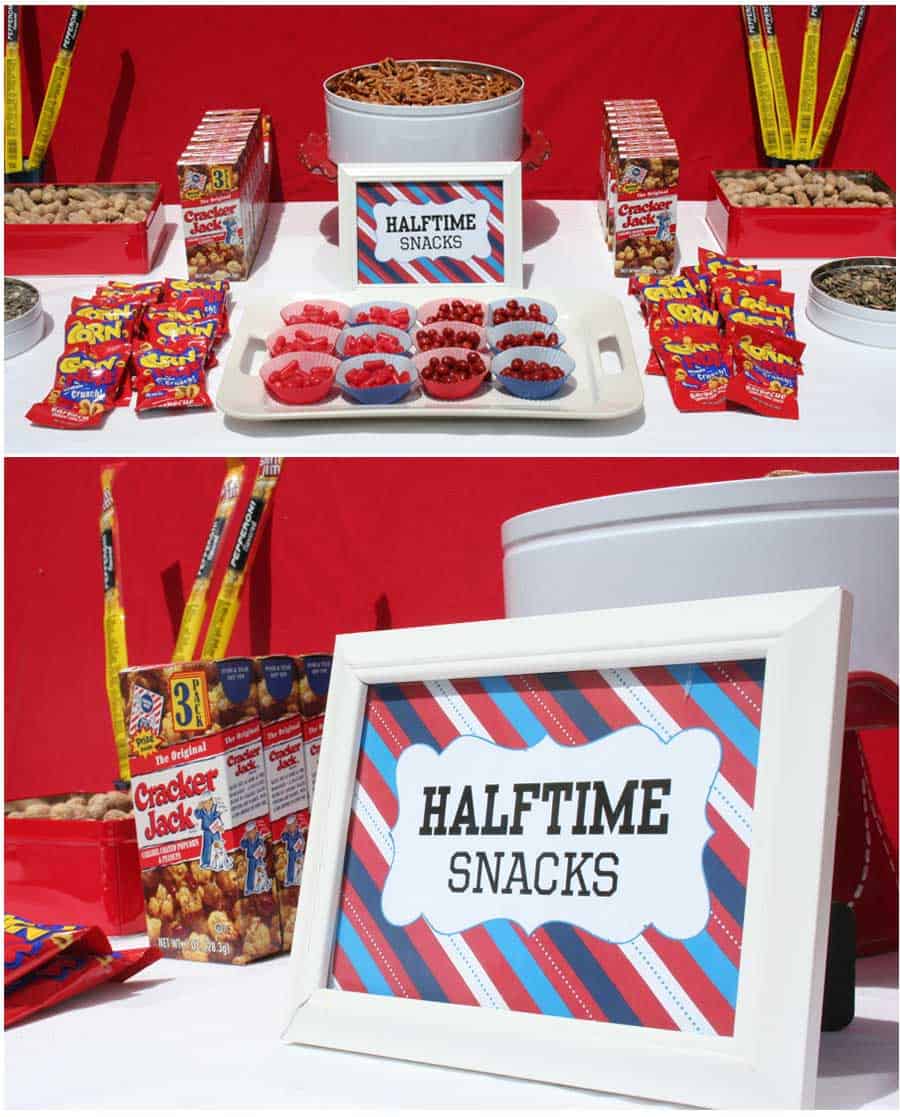 These "Halftime Snacks" were a huge hit. I often found guests scooping up their favorites into individual bags and even huddling (get it) around the table grabbing handfuls of these salty treats.
The "Halftime Snacks" sign was adapted from a free printable from Hostess with the Mostess. See the DIY originals here.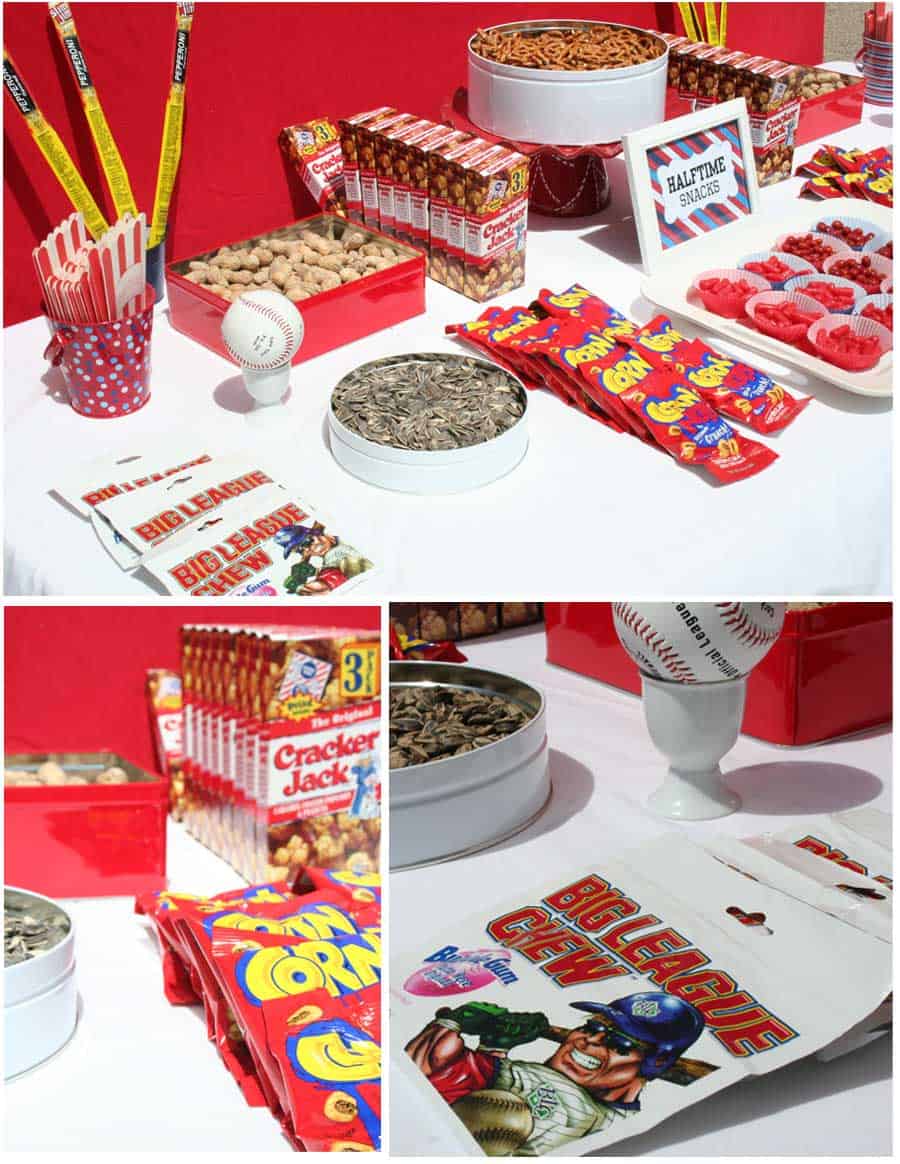 Classic sport favorites like Big League Chew and Slim Jims fit into this sports theme perfectly.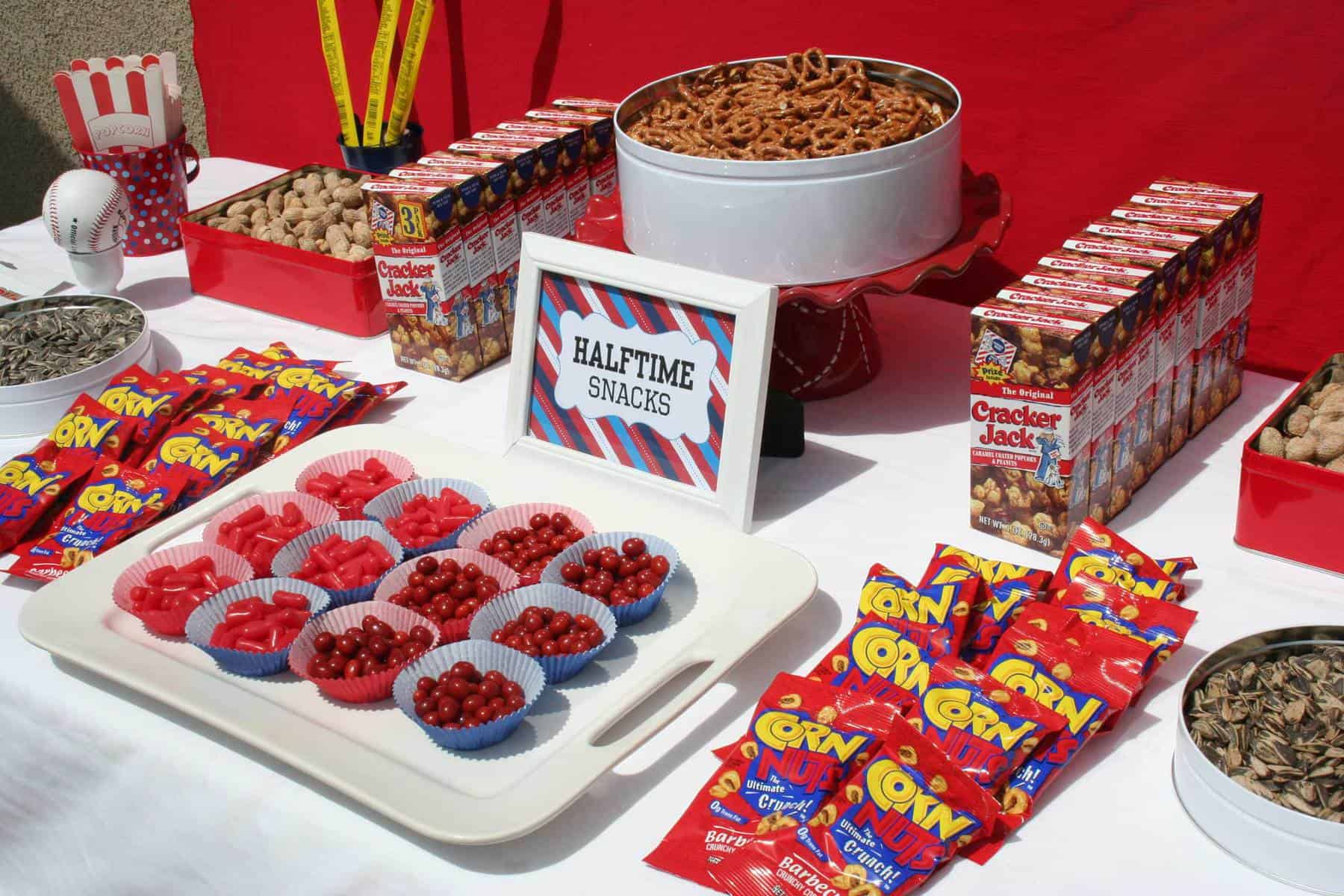 This savory (and a little sweet) dessert table included: Sunflower seeds, peanuts, pretzels, Corn Nuts, Slim Jims, Cracker Jacks, Big League Chew, Hot Tamales and Boston Baked Beans.
Overall, we think we hit a home run with this table. What do you think? Did we leave something out?