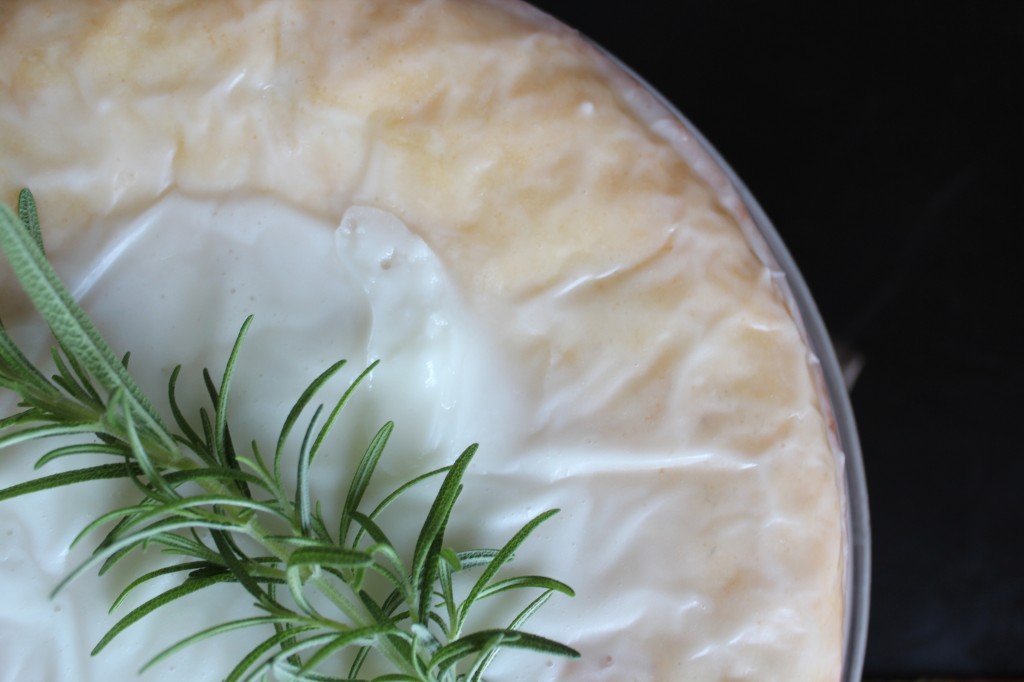 Lemon desserts have not always been my favorite. In fact, I dislike most of them. But when I was looking into cakes to make that had savory flavors, this Lemon & Rosemary Cake recipe peaked my interest. It isn't too "lemony" and the rosemary isn't overpowering either. This cake is a well balanced marriage of flavors. Topped with a light lemon icing–this lemon and rosemary cake was a winner. Definitely making this again!

I served it to a crowd, and they all seemed to love it. Give it a try (no worries, it is really simple to make).
Lemon & Rosemary Cake
Ingredients for cake
1 3/4 cup sugar
Zest of 2 lemons
2 eggs
1 cup vegetable oil
1/2 tsp salt
1 cup plain or vanilla yogurt
3 tbs lemon juice
3 tsp fresh rosemary, finely chopped
2 cups self rising flour
To make cake
Beat the oil, eggs, sugar and lemon zest until well combined. Add in all other ingredients and mix well by hand. Pour the cake mixture into a 24cm spring form cake tin that has been well greased and lined with a parchment circle. Bake at 350 degrees for about 30-40 minutes or until skewer comes out clean. Remove from over, leave in pan for 15 minutes before removing to wire rack to cool completely.
To make icing:
Start with 2 cups confectioners sugar and add tbs of lemon juice while stirring until you get the desired consistency to ice your cake. I added 5 tbs when making the cake above. You can't mess it up — add in more sugar if it's too thin, or more lemon juice if it's too thick.
Once your cake is cool, pour or spread on your icing.