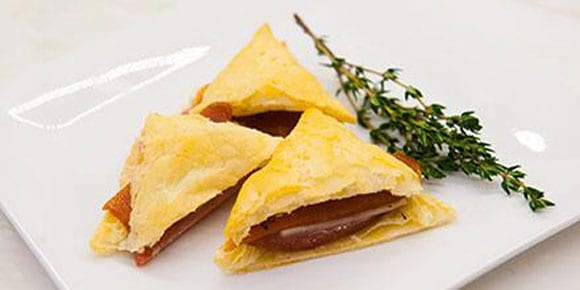 While participating in a cooking challenge at the Pepperidge Farm Puff Pastry Innovation Center, we were inspired by Brazilian appetizers and came up with this play on the traditional monte cristo recipe. It's made with guava paste which pairs so perfectly with the saltiness of the ham inside. Puff Pastry sheets replaced bread and this buttery, flaky flavor means all of your guests will love these — kids and adults!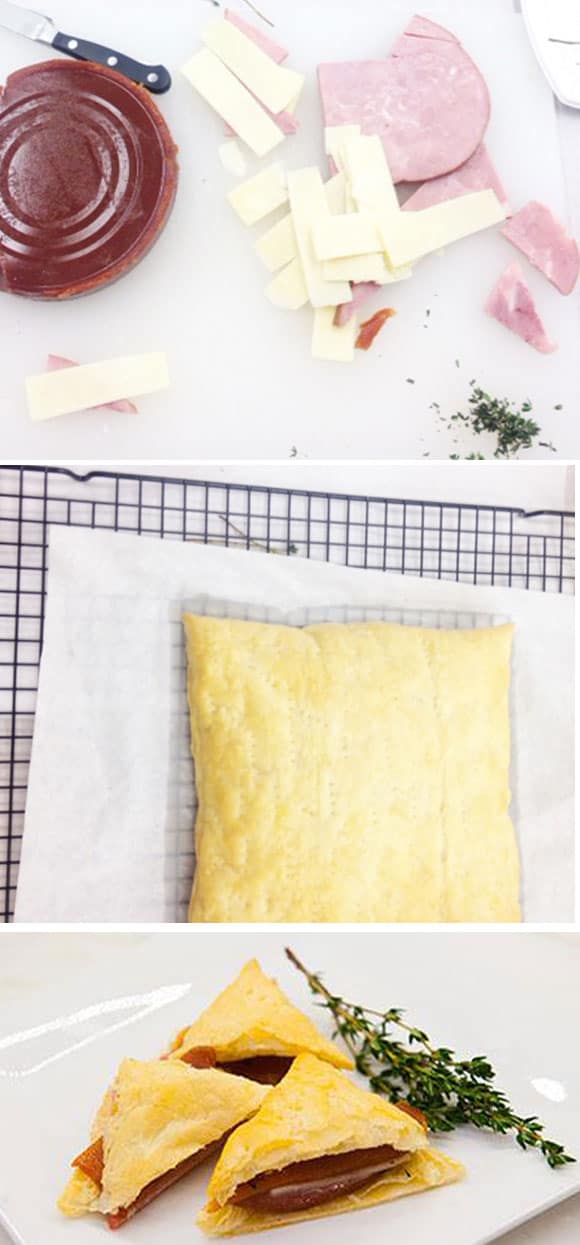 I had never worked with guava paste before. It is a really interesting ingredient and added just the right amount of sweetness to this sandwich.
We created a small-bite version of the Monte Cristo and added a little Brazilian twist by adding guava paste.
Monte Cristo with a Brazilian Twist
Ingredients
Puff Pastry Sheets (baked and cut into small traingles)
Ham
Gruyere Cheese (thinly sliced)
Guava Paste (thinly sliced)
Black Pepper
Thyme
To Make
-Cook Puff Pastry as directed, let cool and then slice into small triangles
-On top of one puff pastry triangle, layer slice of ham, cheese, and Guava Paste
-Crack a little black pepper on top of layers and add a bit of fresh thyme
-Top with second puff pastry triangle to make the sandwich
-Place in oven until warm and cheese begins to melt
Serve as tray passed appetizers and watch them disappear.