This post is sponsored by Philadelphia Cream Cheese.
If you've never made olive cheese bread before, I hope this simple recipe changes your mind.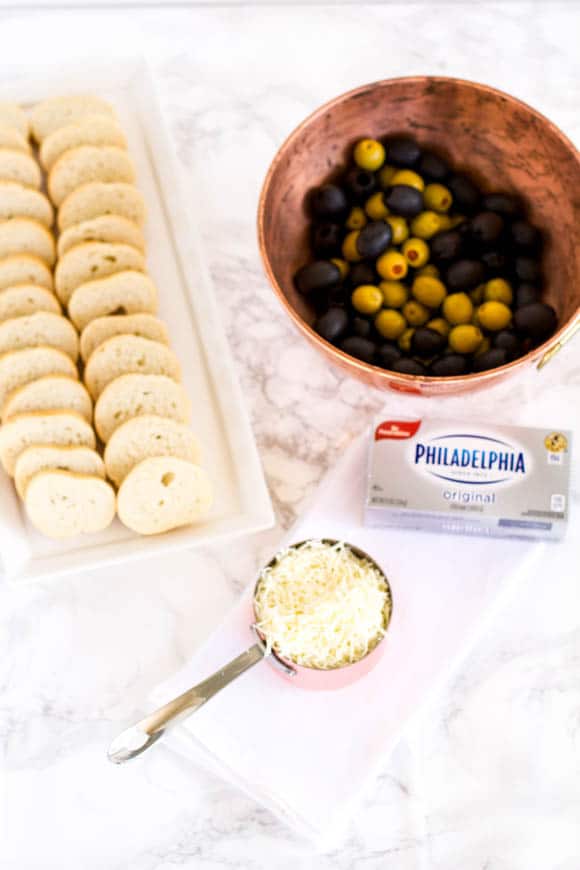 This recipe only has four ingredients, which makes it super simple to whip up the next time you have friends over. All you need is: bread, black and green olives, Monterey Jack cheese, and Philadelphia Cream Cheese. Why Philadelphia Cream Cheese, you ask? Because it's made with fresh milk, real cream, and no preservatives. I always have some on hand and nothing else tastes like it!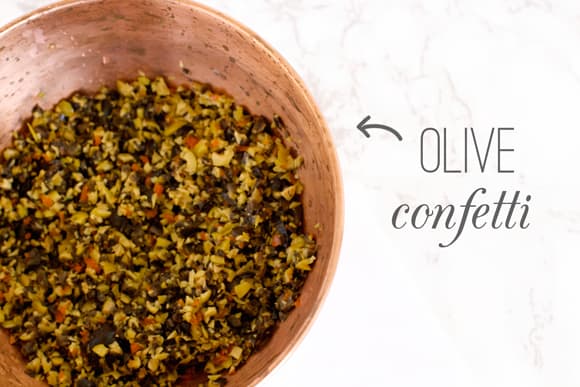 I use a food processor to turn the whole black and green olives into the perfectly diced olive confetti.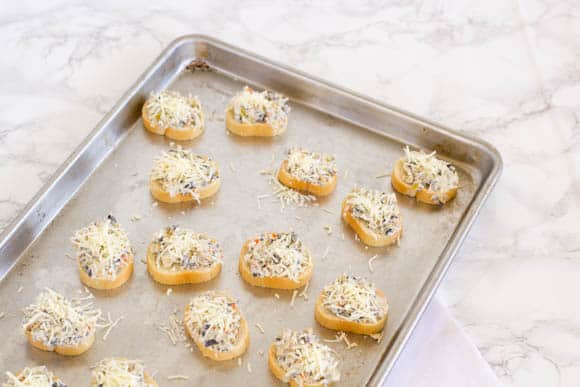 In a bowl, combine the diced olives, monterey jack cheese, and Philadelphia Cream Cheese and mix well. You can continue making the appetizer, or prepare the spread ahead of time and store (covered) in the refrigerator until you're ready to make the apps.
When ready, spread olive mixture onto small sliced of bread (about 1 tablespoon for each piece). Top with a little shredded monterey jack cheese. Pop them into an oven preheated at 350 degrees and bake for 10 minutes.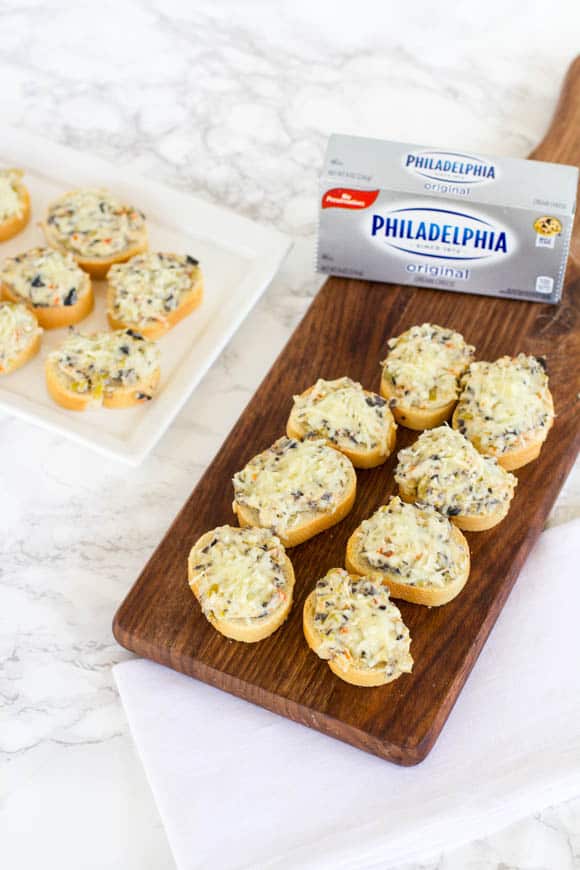 These olive bread bites are great to serve to a crowd. Pass a tray around and everyone will be happy. The saltiness of the olives pairs perfectly with the natural and fresh taste of the cream cheese. So delicious!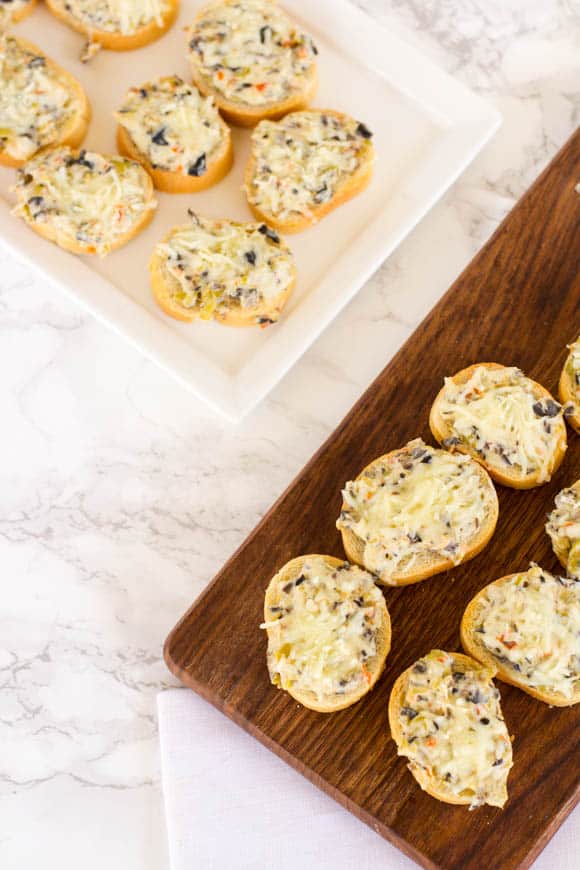 Olive Cheese Bread Bites
Serves:
Serves: 8 servings (3 appetizers = 1 serving)
Ingredients
1 sourdough baguette, sliced into 24 slices
1 6-oz can black olives
1 6-oz can pimento stuffed green olives
1 cup monterey jack cheese, shredded
1 8-oz. brick PHILADELPHIA Cream Cheese Spread, softened
To Make
Drain olives and finely chop them. In a medium bowl, mix olives, ¾ cup of the monterey jack cheese, and brick of cream cheese. Once mixed, spread one tablespoon onto each piece of bread. Top with a sprinkle of the remaining monterey jack cheese. Back on a baking sheet for 10 minutes at 350 degrees.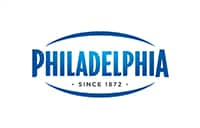 For quick and easy entertaining, turn to Philadelphia Cream Cheese. Always have it on hand to create fun appetizers and desserts that pop. I had a great time developing my Variety Crostini Platter for a get-together with friends. For more creamy, delicious recipe ideas, click here.
Want more simple recipes? Join my email list (below) to receive new posts to your inbox.
…