Want to roll your sleeves up and get elbow-deep in icing? Okay, maybe you're not that intense, but if you are looking for some simple cake decorating ideas, I think you'll enjoy these photos.
On a side note, I know first hand what it's like to be elbow-deep in icing. Many moons ago I spent  4 years as a cake decorator and we used to mix up our butter cream in a giant industry grade mixer and then fill up trash can-sized containers of this sweet stuff. Man, that was some messy (yet sweet) work. I think I sort of miss it.
Oh well, here are some cake decorating ideas that will require A LOT less icing!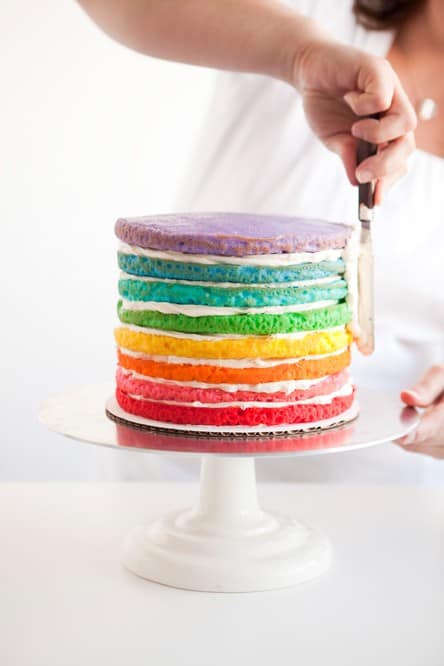 Spruce up the inside of your cake by making colorful layers that will be revealed once the cake is cut.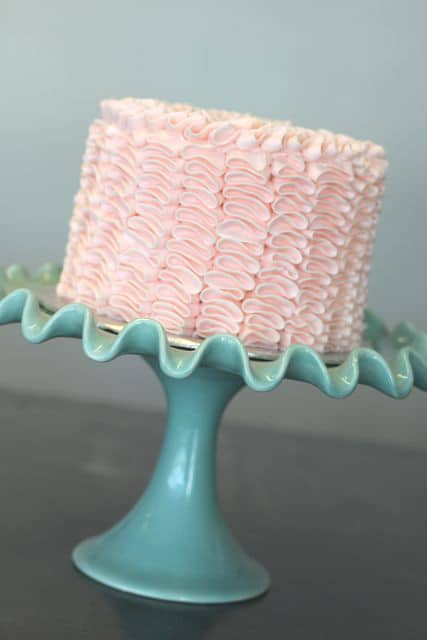 Learn how to decorate a stunning ruffled cake with this great video tutorial.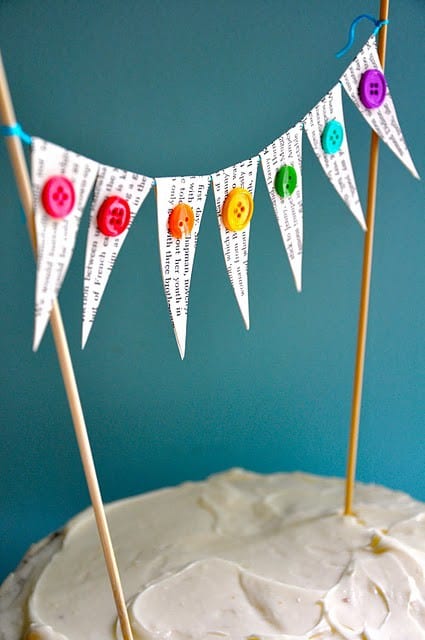 Do a basic white icing and then top the cake with a simple DIY bunting (you can use paper, ribbon or mini poms).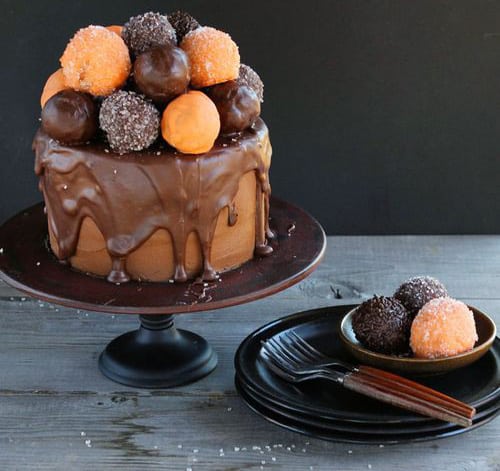 Better yet? Top the cake with cake balls or mini donut holes rolled in sprinkles (I love this look)!
I hope these ideas inspire you to whip up some icing! Speaking of icing, I'm on the hunt for a go-to  recipe. Do you have a favorite? Share in the comments or on our Facebook page — I'd love to try it!
Sources: Rainbow Layers,  Ruffles, Bunting, Donut Topped.