If your Easter morning is anything like ours, it's full of giggles and kiddos running around collecting eggs in their Pajamas and slippers. Some years we have Grandma and Grandpa over in the morning and other years it's just us. One constant is that we are busy — very early in the morning.
I wanted to share with you some simple ideas for your Easter breakfast or Easter brunch that won't require you to be stuck in the kitchen (missing all the fun). My advice is to make it easy on yourself. You can create an impressive morning spread without all the hassle, check it out: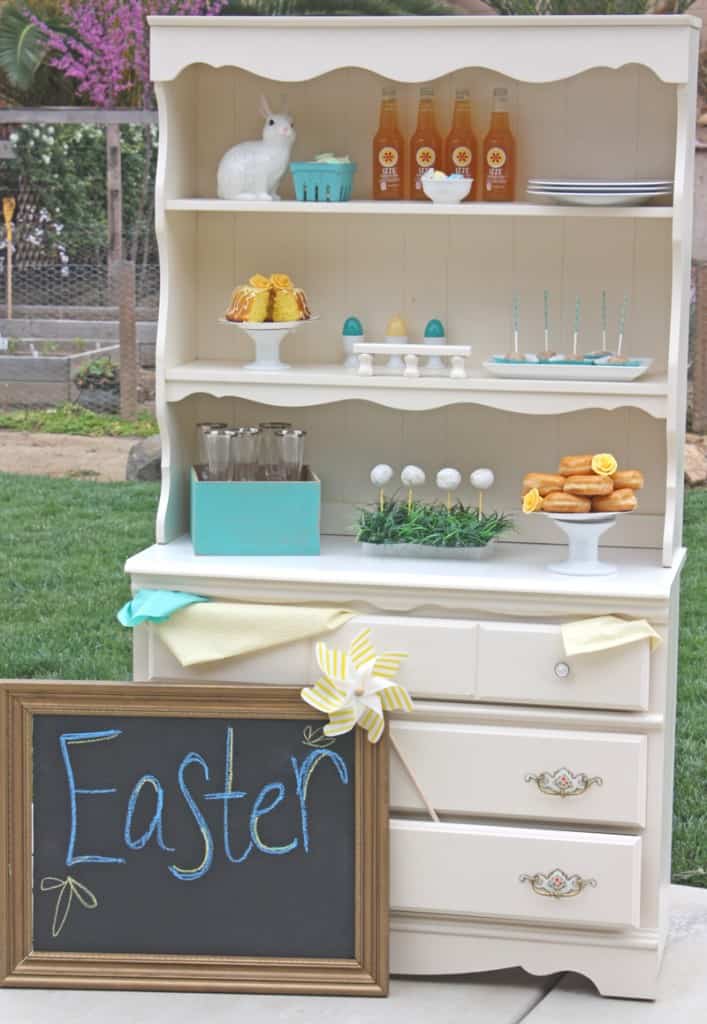 Gather  items you already have in your home to create a central display. Adding different elements and  displaying your breakfast items in a unique way will give your Easter brunch a more pulled together look. Here, I've simply moved this hutch out on our patio and set up all of our breakfast items on it. I grabbed an Easter bunny decoration and chalkboard from inside to give it a more "Easter themed" feel.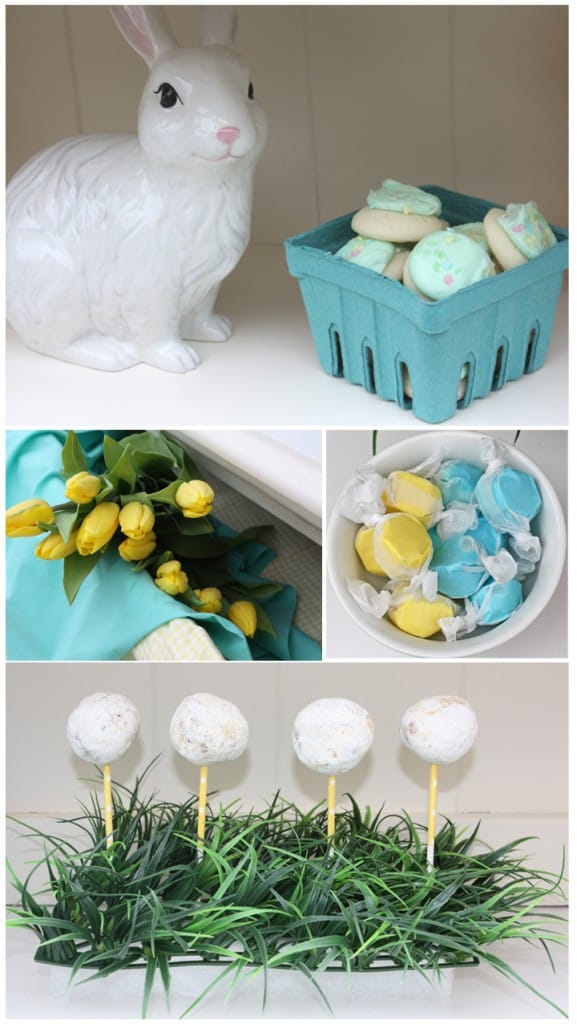 Nothing I am showing here is homemade — I've simply taken store bought treats and gave them a little makeover. Above we have mini cookies in a strawberry basket and donut holes on lollipop sticks!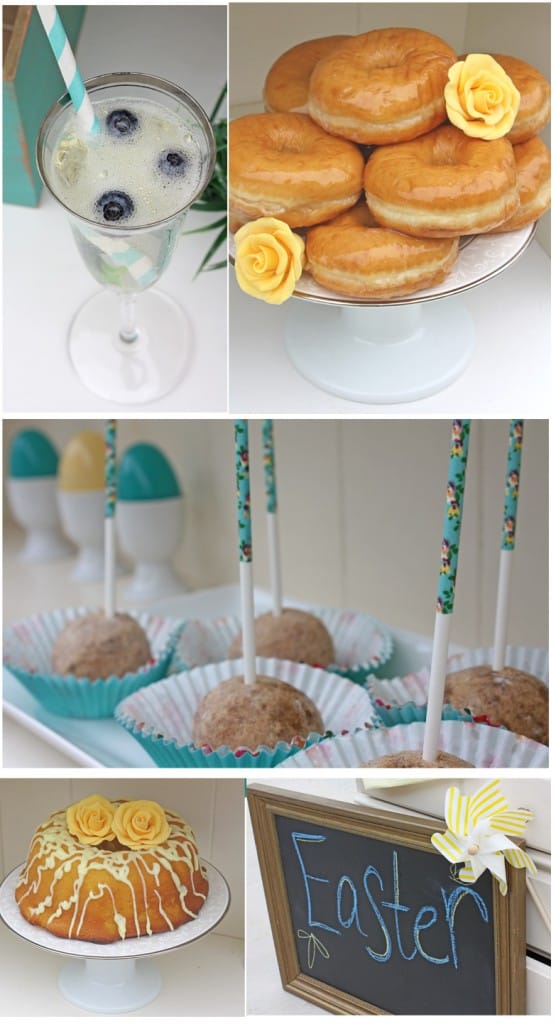 Above:
Champagne served with frozen blueberries
A cake stand displaying store bought donuts
More donut holes adorned with festive lollipop sticks
A store bought bundt cake on cake stand
A chalkboard welcoming hungry guests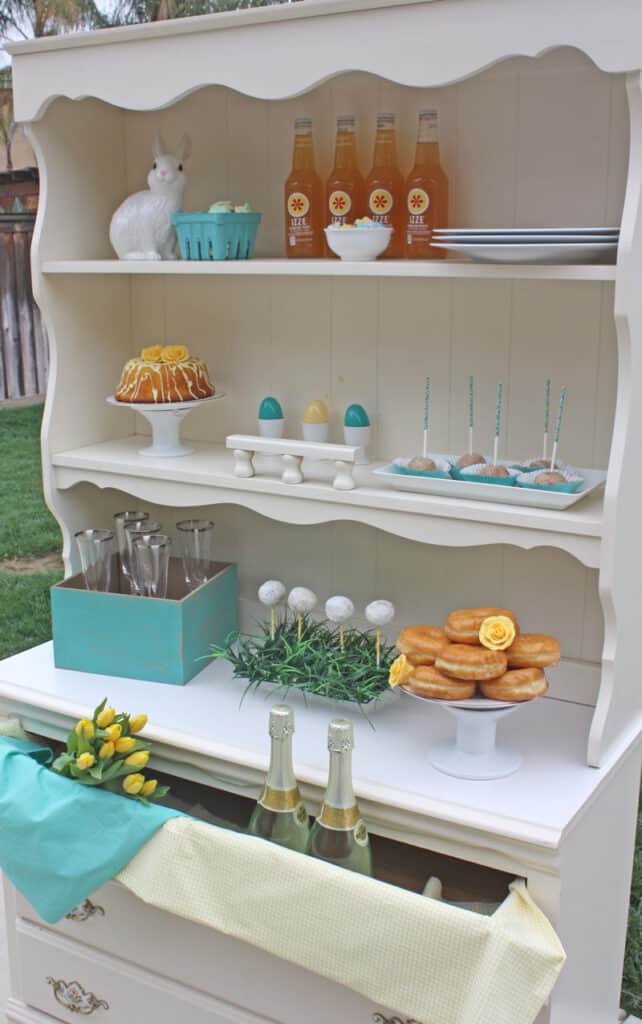 There you have it, a simple Easter brunch display featuring all store-bought treats. Simple, right?
Be sure to also check out this Easter breakfast idea I shared (plus free printable!).
*Cute lollipop sticks from Sweet Shop LuLu
………………………………………………………………………………………………………………

Want more Easter and Passover ideas? Join me and a group of other fabulous party hostesses as we share ideas, recipes + more! Visit the links below AND follow us on Twitter using #HolidayHQ. We'll be hosting a live chat this Wednesday, the 4th at 8pm EST -join in the fun!