My entertaining style is all about creating a beautiful and thoughtful event but all while keeping things as simple as possible. When I was in middle school, I was addicted to two day time TV shows (I used to record them on VHS every day to watch them when I got home. Sad? Maybe. But totally true). They were Martha Stewart and Semi Homemade with Sandra Lee. Martha was all about details and making things perfect and pretty, while Sandra was all about starting with store bought and elevating it a little to make it impressive and "your own." My style is definitely a combo of these! So, if you're looking for pretty (but simple) engagement party ideas, this post is for you! The four parts to the perfect engagement party are: Desserts, appetizers, a themed cocktail, and a couple of thoughtful details.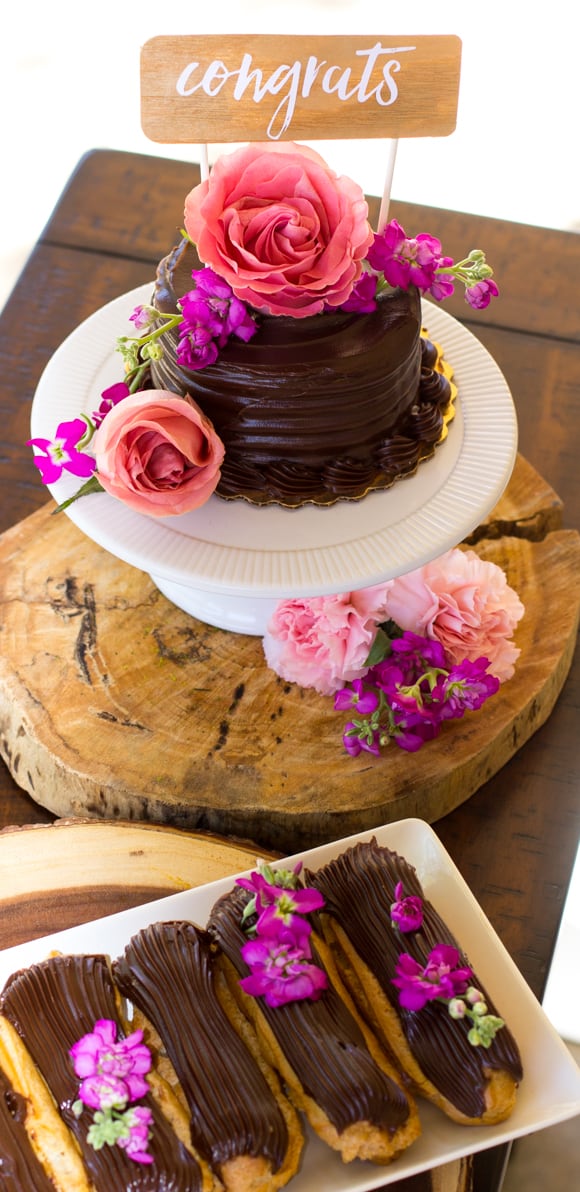 Desserts When it comes to creating beautiful desserts for any party, my secret is to start with store bought. Yep, head to the grocery store or local bakery. You can then dress up these pre-packaged good and re-plate them and no one will know the difference. Plus, you'll save yourself time and stress if baking isn't your thing. I picked up this chocolate cake and these eclairs from my local grocery store. Then, I simply put them on a serving platter and added some fresh flowers (also from the grocery store). These blooms are not edible so you would just remove them before eating. If you'e worried about it, you can always pick up some edible flowers.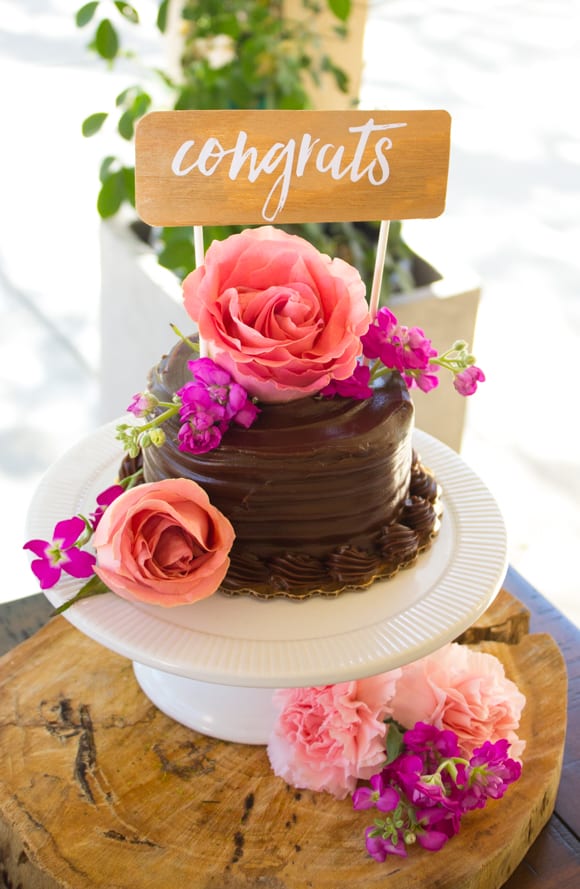 I made this "congrats" cake topper using my new Cricut Explorer Air Machine which totally dressed up the cake. It only took a few minutes to make this vinyl decal that I added to a piece of crafting wood I had. I loved how it turned out!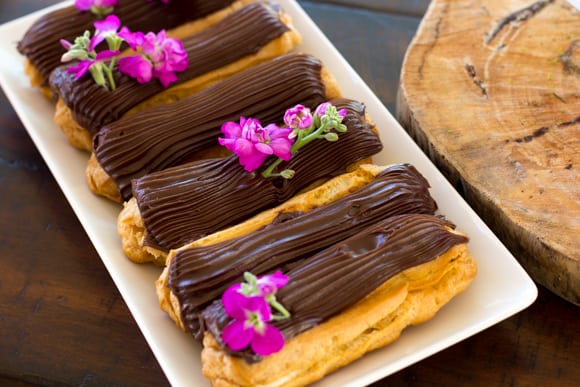 Don't the desserts look pretty? And there was no baking required!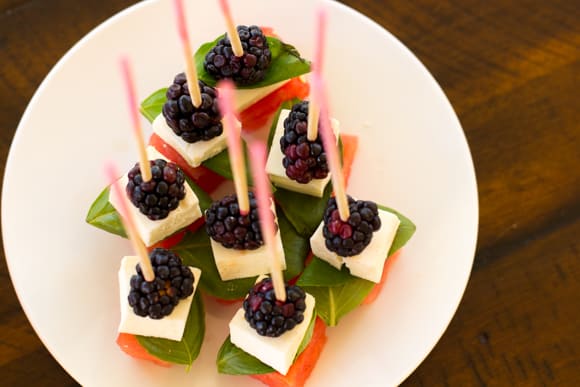 Appetizers Another engagement party idea I love is to serve one appetizer that guests can eat while holding a cocktail. If you want to serve two to offer variety, go for it. But don't do more than that. This simple appetizer took me a few minutes to put together but looked gorgeous on a plate. Just skewer: watermelon, basil, feta cheese, and a blackberry. Such a unique flavor combo!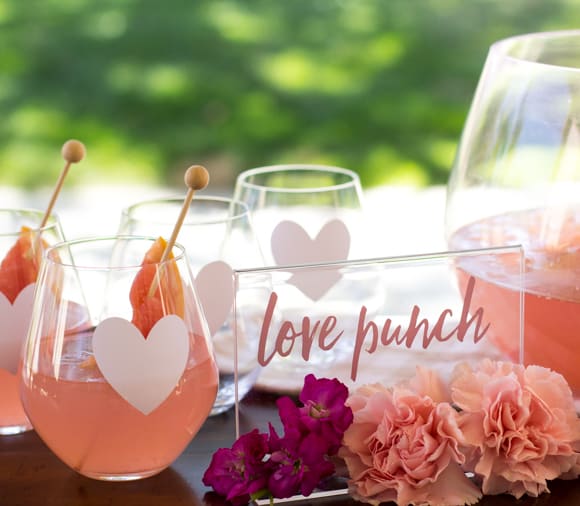 Themed Cocktail Every great party needs a themed cocktail. I created this "love punch" which would be so fun at an engagement party. The grapefruit gave it the perfect peachy-pink color which was so pretty. I think I'm in love with this grapefruit cocktail actually. (Grab the recipe, here.)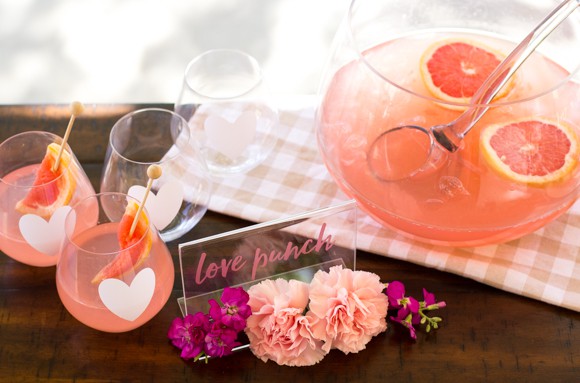 Isn't just so perfect? And it tasted delicious!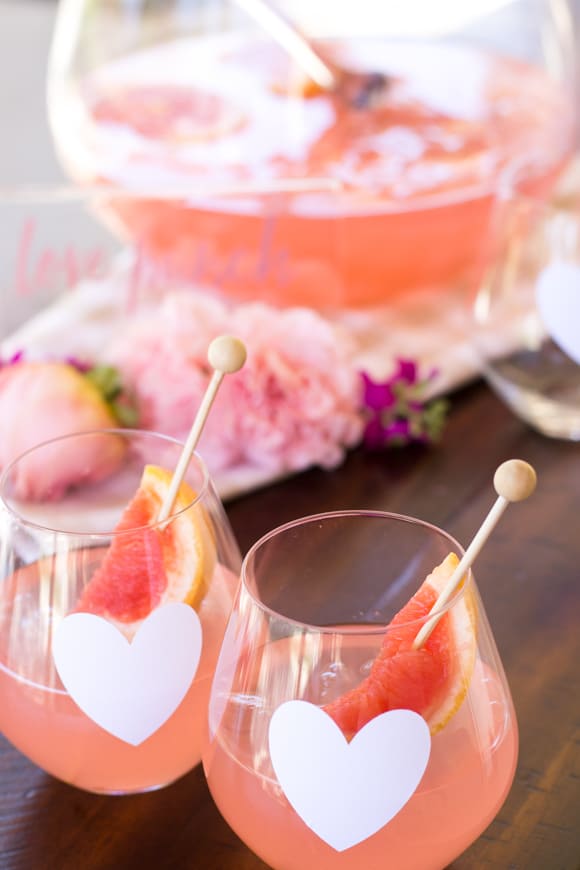 Thoughtful Details Like the cake topper above, I used my Cricut machine to make a couple more thoughtful details for the party. I made these vinyl heart decals for my punch glasses, and also a decal that said "love punch" that I added to a acrylic sign holder
which I placed next to the punch bowl.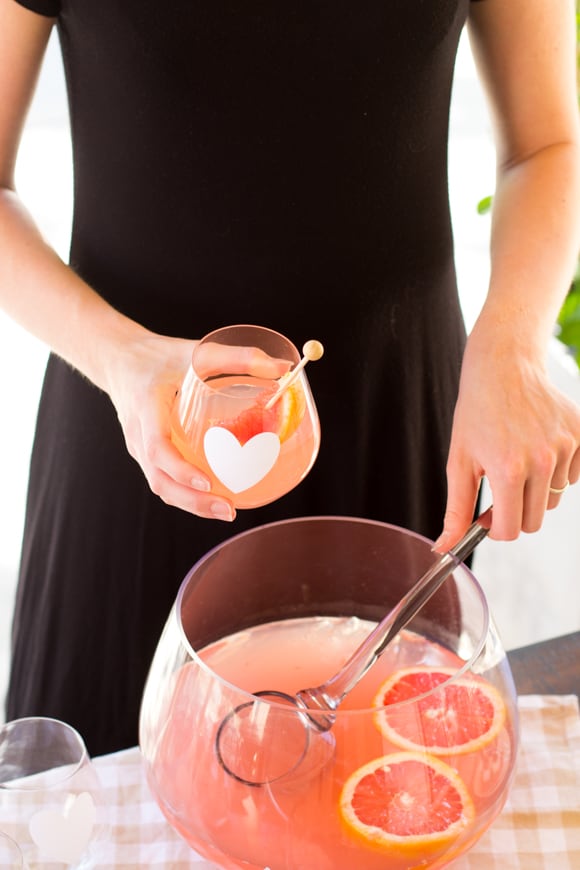 The glasses might be my favorite element! You can let guests take them home as a party favor. Or, if you want to keep them, remove the decal before washing. They come off very easily and leave no residue on your glass.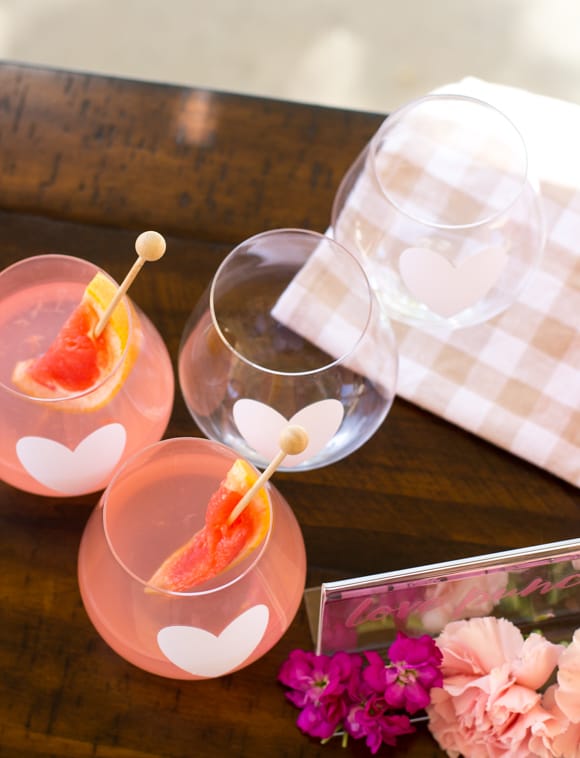 I also love how the white heart pops from the color of the punch when the glasses are filled.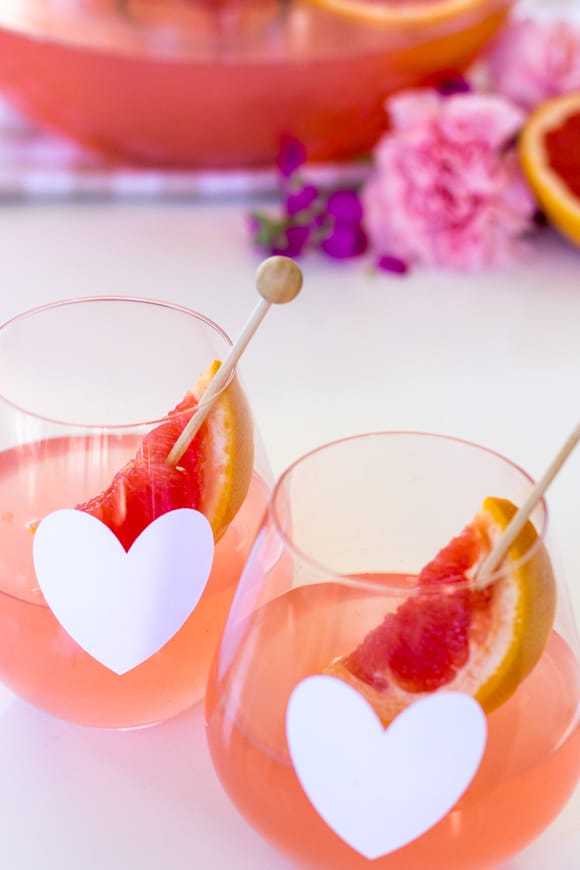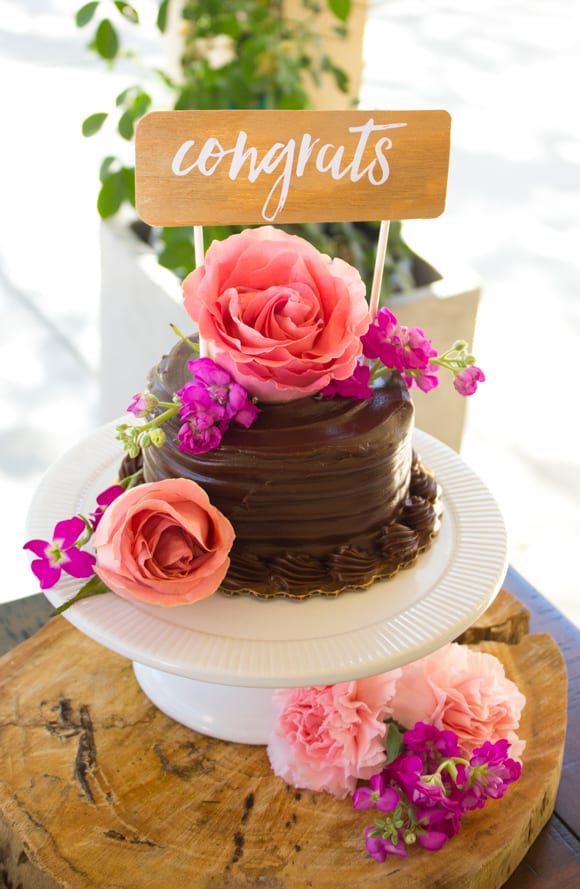 If you're looking for engagement party ideas that look great but won't cost a fortune (or require you to turn into Martha Stewart), these ideas are perfect. Start with store bought, dress things up, and add a few details, and you're ready to entertain! Be sure to check back next week, I'll show you how to create these thoughtful details. I'll show you the step-by-step one how I used my Cricut to make the vinyl decals. You can also browse the Cricut Design Space–there are so many great projects to make! 
Be sure to enter to WIN your own Cricut machine here.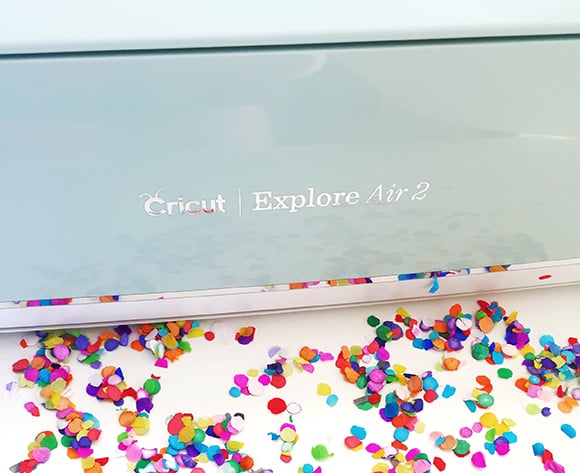 I was invited to participate in the Cricut Party Blogger Program Kickoff.  
This experience is based strictly on my opinion.  Others may have a different opinion or experience with the product listed above.  I was provided the sample free of charge by the company or PR agency and I have given my honest opinion.
This is a sponsored conversation written by me on behalf of Cricut. The opinions and text are all mine.