This coconut margarita is bound to transport you from your patio or porch, right into a tropical vacation. Okay, maybe not literally, but you can pretend. This recipe is PERFECT to serve at a tropical party, poolside, or just while sitting on your patio.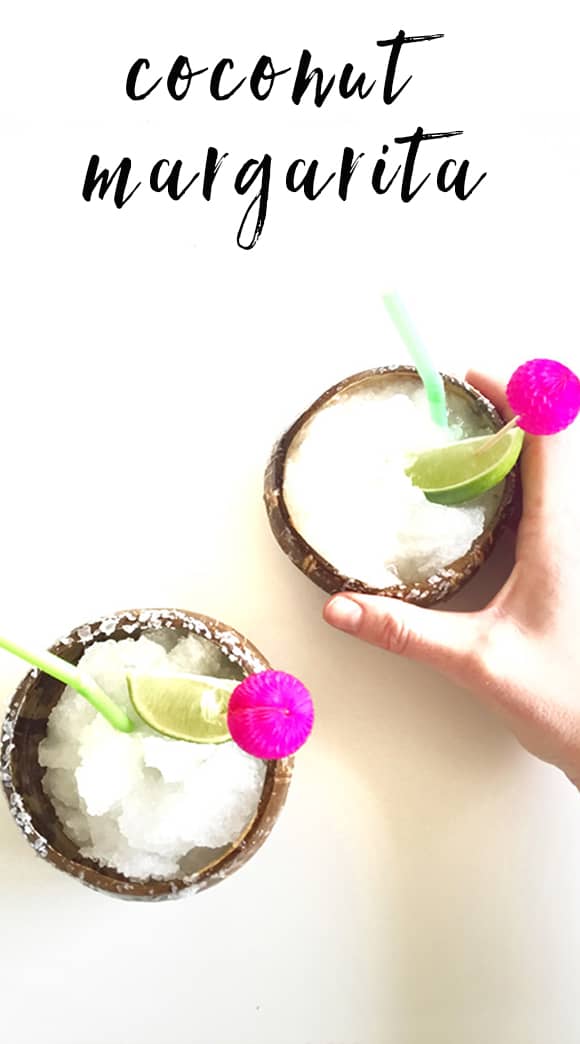 She put the lime in the coconut, she drank 'em bot' up …
I can't get this song out of my head. But seriously, this was such a good idea. It's like my Cinco de Mayo just went Hawaiian. The result? A delicious lime + coconut margarita that is a little sweet and a little salty and all sorts of refreshing. Serve them up in a coconut cup
and close your eyes because it'll be just like you're on vacation. :)
If coconut isn't your thing you might like one of these other 4 unique margaritas.
Lime Coconut Margarita
Ingredients
½ cup ZICO Pure Coconut Water
½ cup tequila
⅓ cup freshly-squeezed lime juice
⅓ cup Triple Sec
Ice
Lime Wedges
Margarita Salt
To Make
Rim glasses using lime wedges and salt. Fill blender with ice and add the rest of the ingredients. Blend and pour into glasses. Add lime wedge for garnish. Cheers!