This is a sponsored post. All opinions are my own.
Super Bowl is around the corner and it's always a great time to gather with friends and family and have a little fun. Whether you're into the game or, like me, just in it for the half time show, you know you also get excited for the snacks. I mean, how could one not get excited for the food?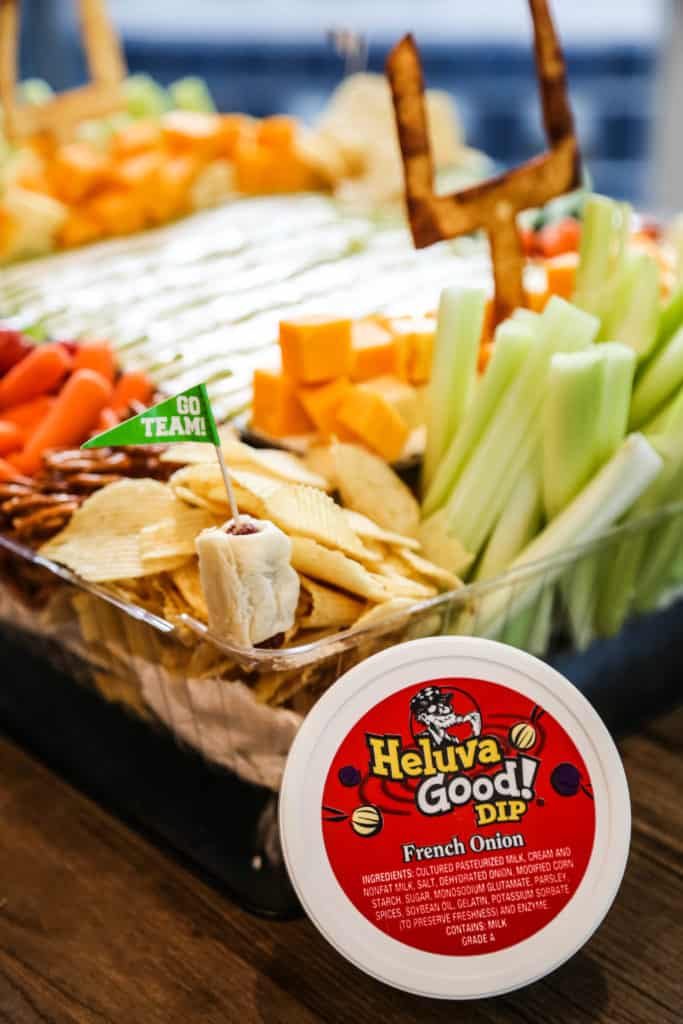 I've always been intimidated to make a snack stadium tray in the past, but let me tell you, it does NOT have to be so hard.
A snack stadium is really the ultimate game day party food. It covers all the basis because it's delicious and doubles as party decor. It's a game day win-win in my book. The key to creating a snack stadium is choosing a really good dip and building your dip-able snacks around it. (Dip-able is a word, right?)
I love to make it easy with Heluva Good! Dips. They have so many unique flavors (I'll be sharing some of mine next week with more Super Bowl snack ideas!). You can find Heluva Good! Dips in the dairy aisle of the supermarket. They are made with real sour cream and flavorful spices. Keeping it simple it my style. Really you open up one of these dips and you're ready to go.

Isn't this cute? And really, you don't have to be scared to give it a try. If like me, you've seen some of those snack stadiums that look like architectural food palaces that seem to defy gravity, and have been totally intimated, this easy snack stadium tray is for you! Start with a great dip, build your snacks around, add a few simple details and you're ready for kick-off!
Visit HeluvaGood.com to browse flavors and find the dips in a supermarket near you.
This is a sponsored post, of course all opinions are my own.