This is a sponsored post by Clamato.®
You know what I love more than a great cocktail? A great cocktail that is SIMPLE to make. No one wants to play bartender and have to craft overly-complicated cocktails. Keeping your recipes simple means you'll have more time to spend with the friends and family that you're hosting.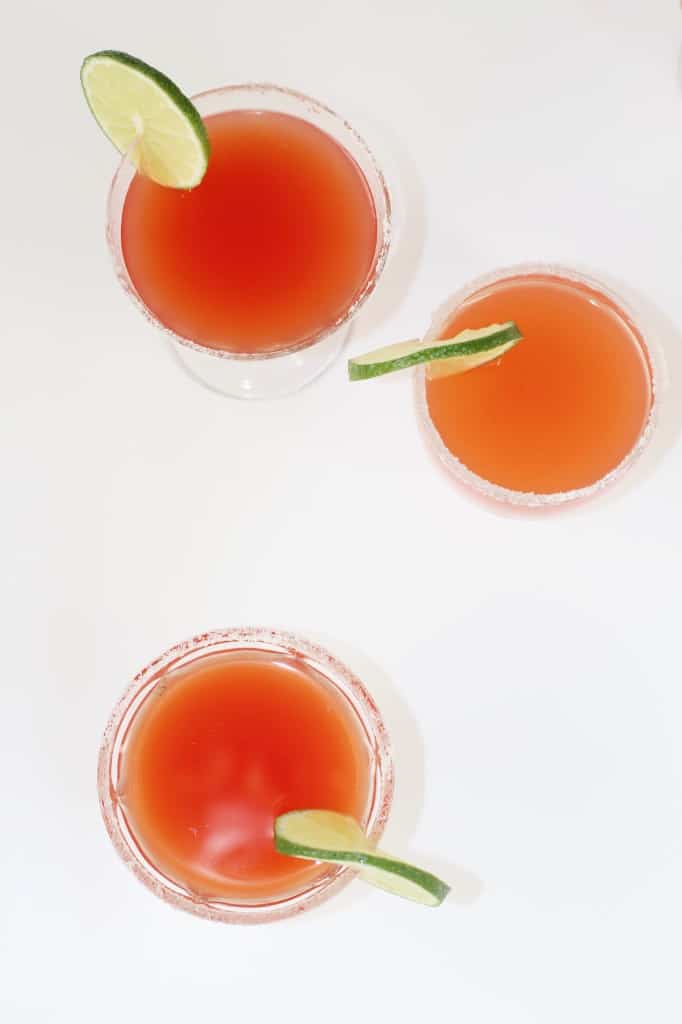 This spicy tomato martini is packed with flavor, interesting to serve to family and friends while entertaining, and honestly … really easy to make. Make it for a special occasion or even just because –it's a recipe you'll want to make more than once! With just three ingredients, you'll be whipping these up in no time. I love how they taste like a dirty martini (my favorite go-to cocktail) but with a twist.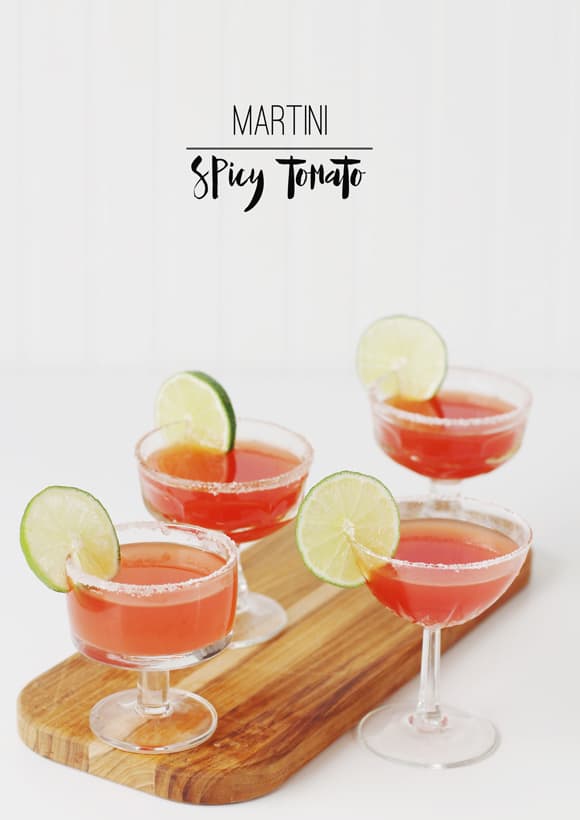 Made with Clamato, these have a nice refreshing yet zesty flavor. If you like things spicy, a couple drops of Tabasco adds a little heat to this martini.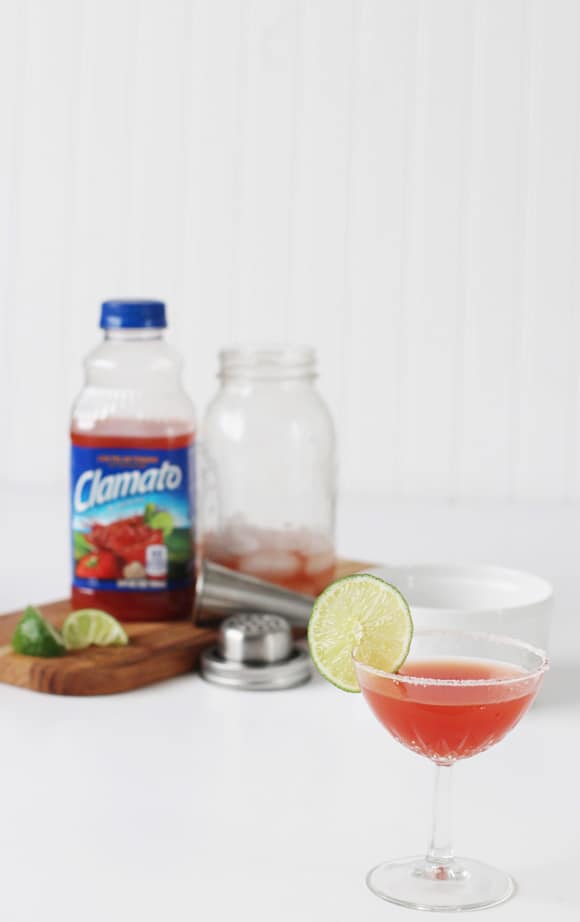 To dress up this cocktail, I rimmed the glass with lime juice and sea salt (optional). To garnish, a lime wheel adds a nice fresh taste and looks great. You can also get creative and add a caprese flair by skewering fresh mozzarella, basil, and cherry tomatoes.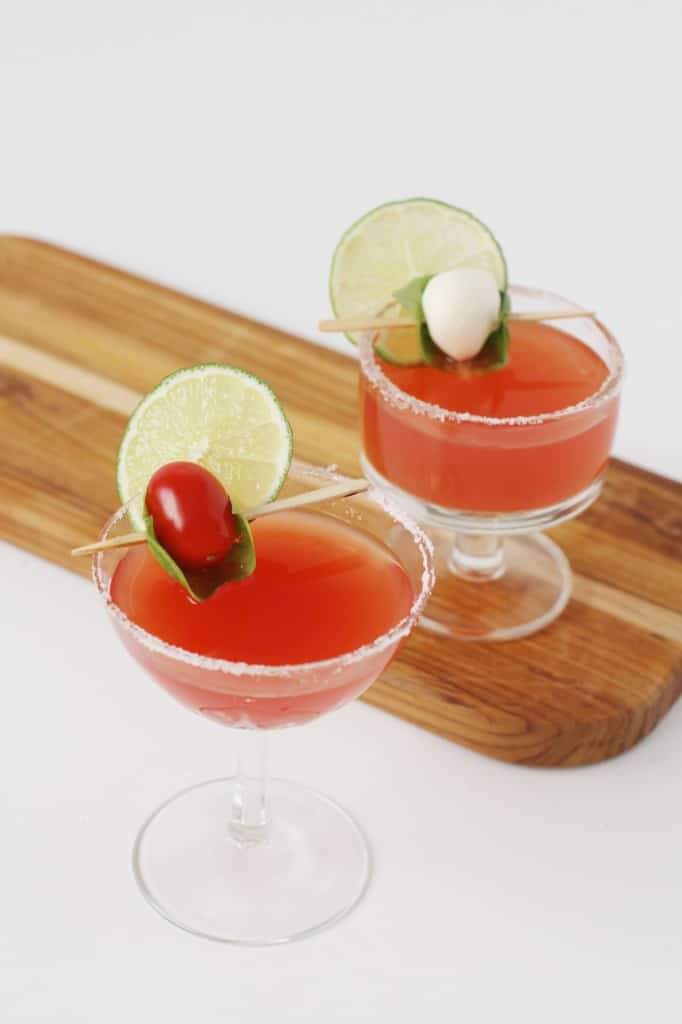 Make the skewer larger (you can add olives, cocktail onions, and even jalapenos) and this martini can easily double as an appetizer. I paired it with a chartreuse plate but seriously, I'm thinking it would go great with a grilled cheese too. This simple cocktail recipe will impress guests and leave you with plenty of time to enjoy their company. Go ahead, give it a try.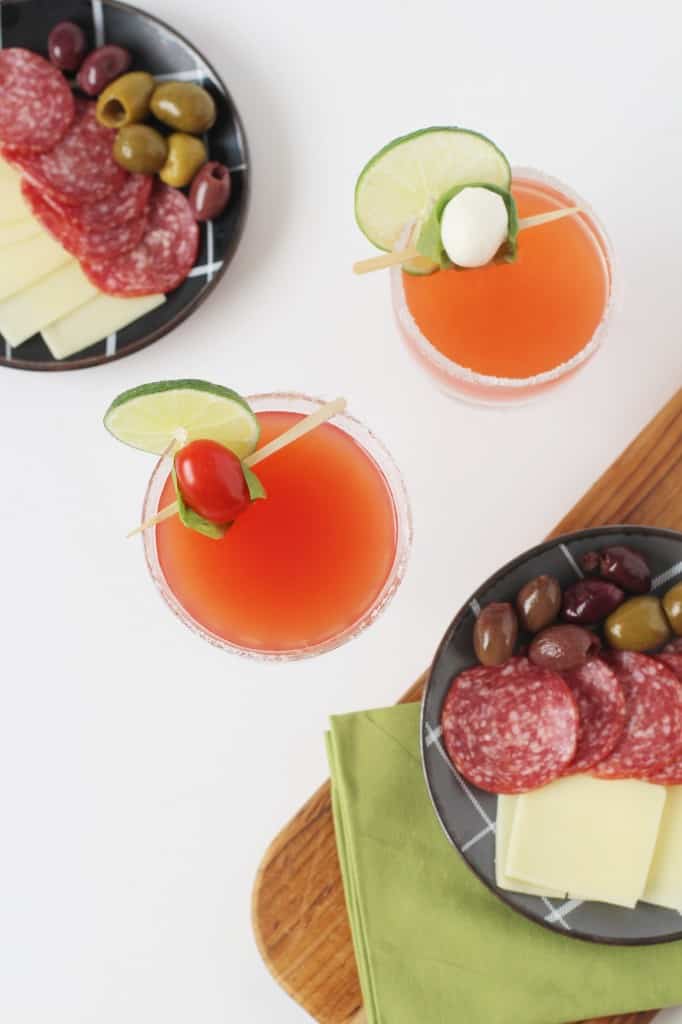 Spicy Tomato Martini
Ingredients
2 ounces vodka
1 ounce Clamato Original
2 dashes tabasco (optional)
To Make
Combine Clamato, vodka, tabasco, and ice in a shaker. Shake and strain into a salt-rimmed glass.
Garnish with lime wheel and caprese skewer.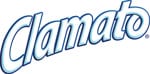 Clamato® is THE ORIGINAL Tomato Juice brand that adds spice to all your gatherings. Get more amazing recipes by following Clamato on Facebook or by visiting Clamato.com.