I am always in favor of doing simple DIY projects that will add a punch of pizazz to a party. For Halloween, these spooky pictures frames are the perfect project. Line them up on a mantle, place them in a group of three on on your table or place them in your entry way. Here is a simple DIY Halloween project from Christine of Just Loverly. Thanks Christine!
What you'll need:
-Picture frames that are 8×10 or smaller
-Black spray paint (flat)
-Spooky images to go into frames
-Paper
Step 1
–Remove the glass from your picture frame. Dust it off and then apply the black spray paint to cover the frame. Let dry.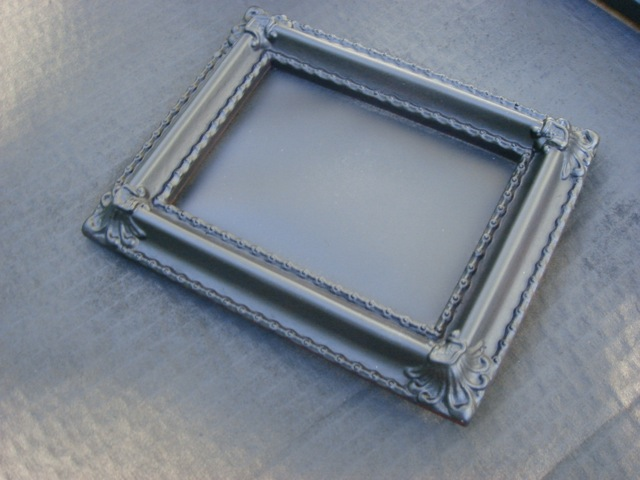 Step 2
-Find images to print that will go into your frame. Christine says:
"The first place I looked for eerie pictures was Graphicsfairy.blogspot.com and she did NOT disappoint! You can get all the images I used in this DIY either under the Anatomy section or the Halloween section. They are so great, I just hope I can do them justice!"
-Print, cut, and place in your frame.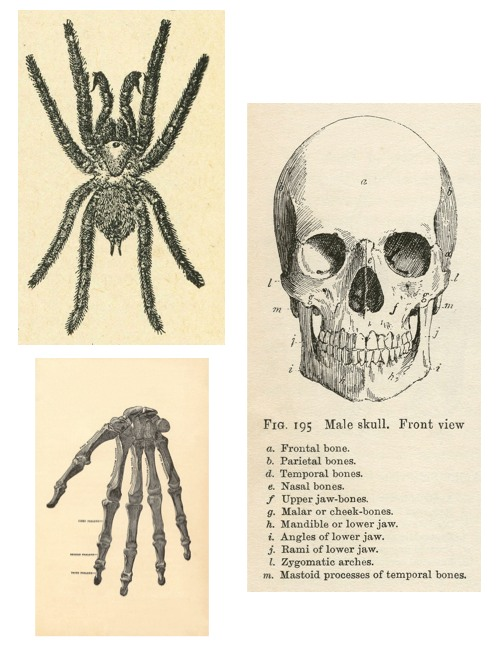 Step 3
-Place spooky chic frame on your mantle or group in a set of three for a spooky centerpiece.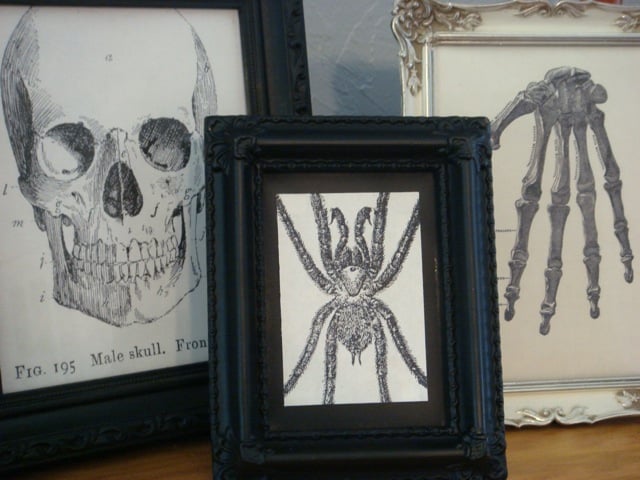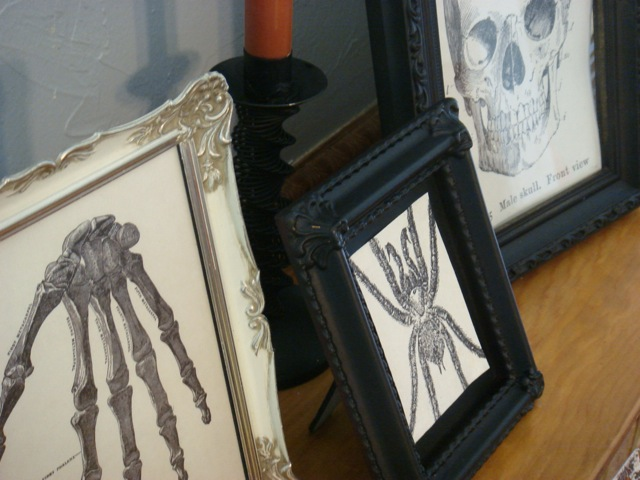 So simple! Thanks Christine for sharing this DIY Halloween decor idea with us!