I shared with you the sports themed invitations that were designed for my husband's sports themed (SURPRISE) birthday party last week. Like I mentioned before, the invites really inspired the whole party. Sporty, simple, and FUN.
We worked with several great vendors to pull of this sports party — and we definitely hit this one out of the park!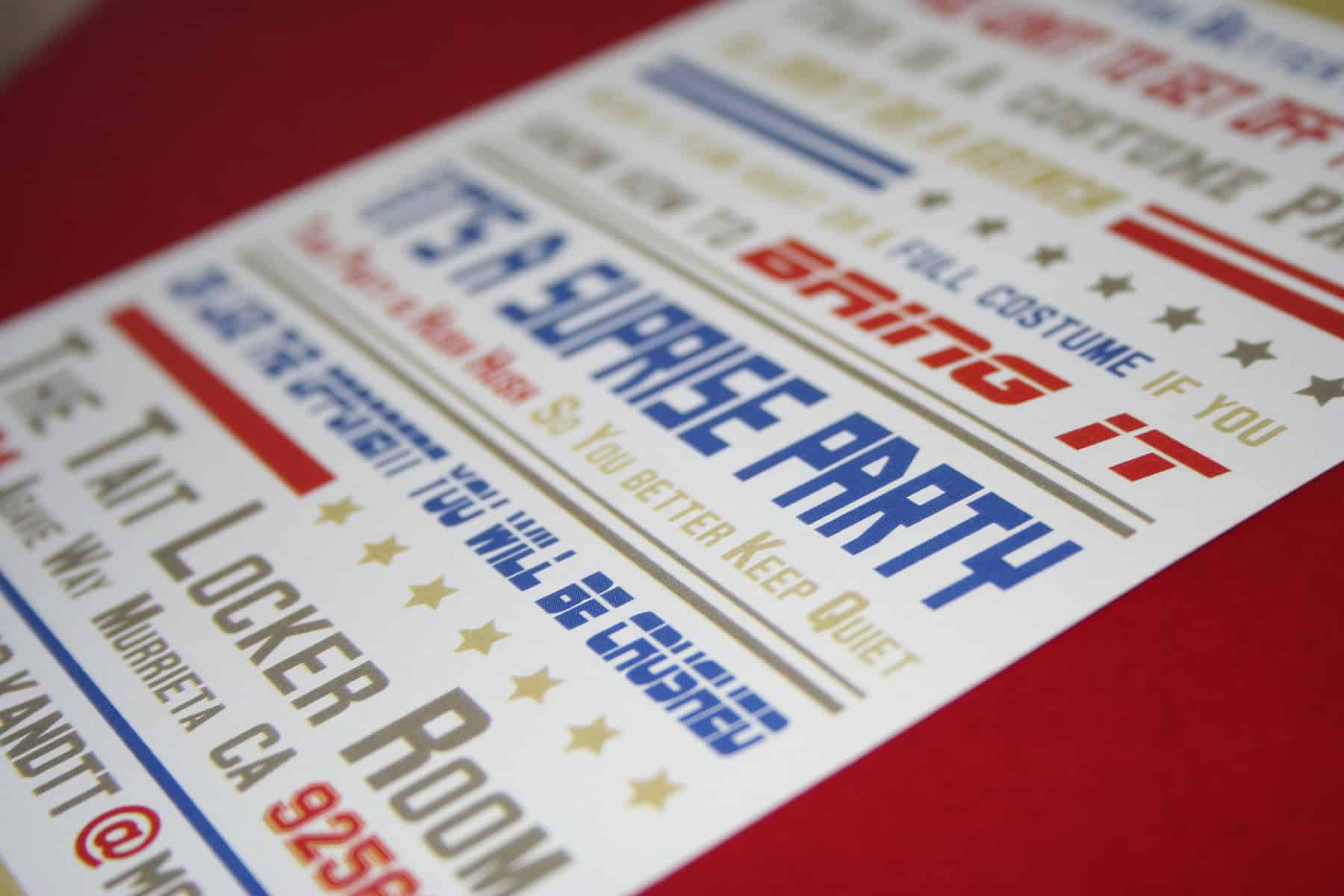 The sports invitation set the tone with it's use of sporty fonts and sports references.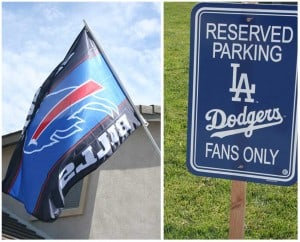 The guest of honor was greeted by two symbols of his favorite sports team. This Buffalo Bills flag was flying high while this "Dodger Fans Only" sign greeted him as he arrived to this surprise event.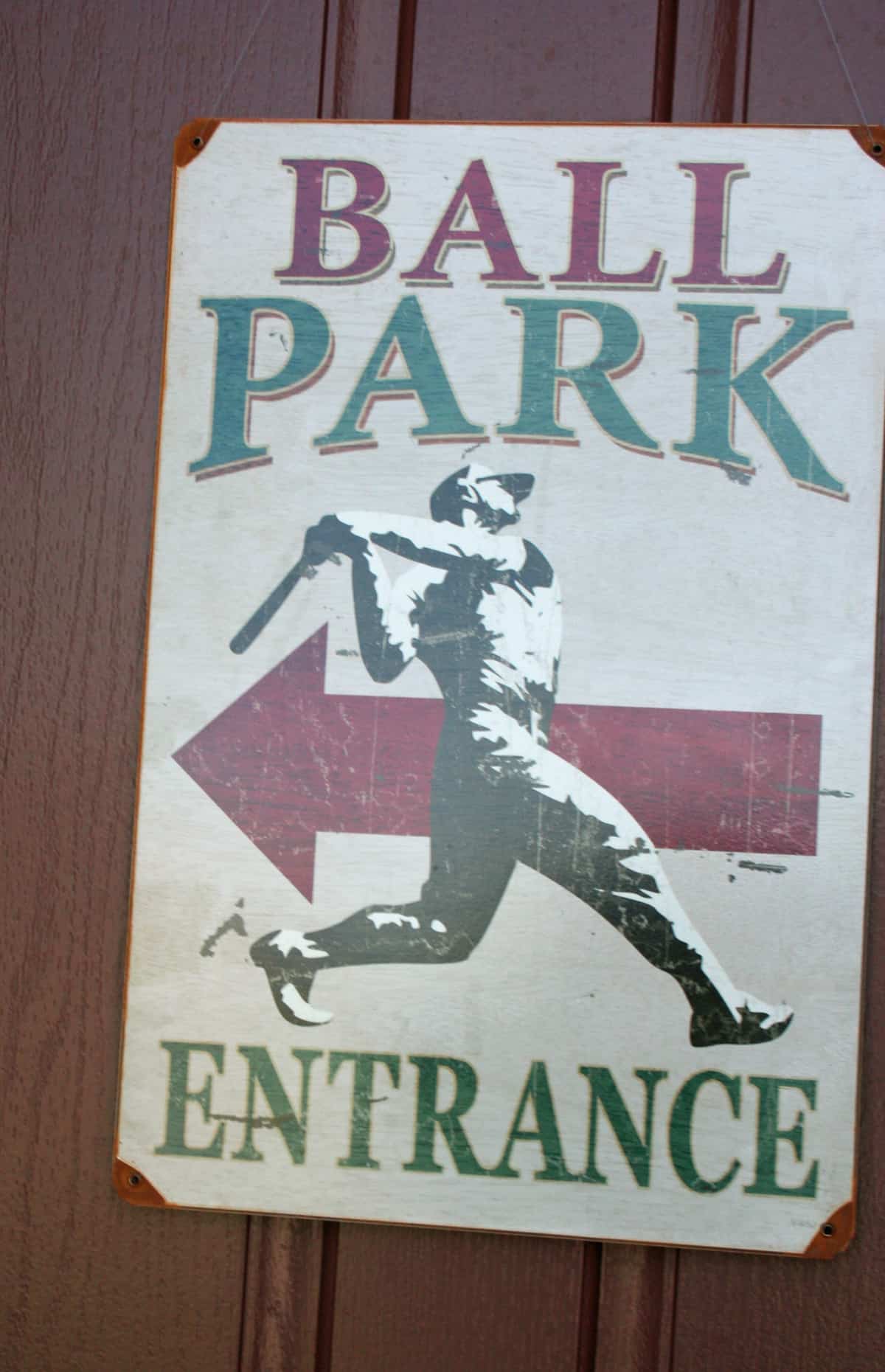 This vintage baseball sign hung from the front door directing guests inside to the festivities.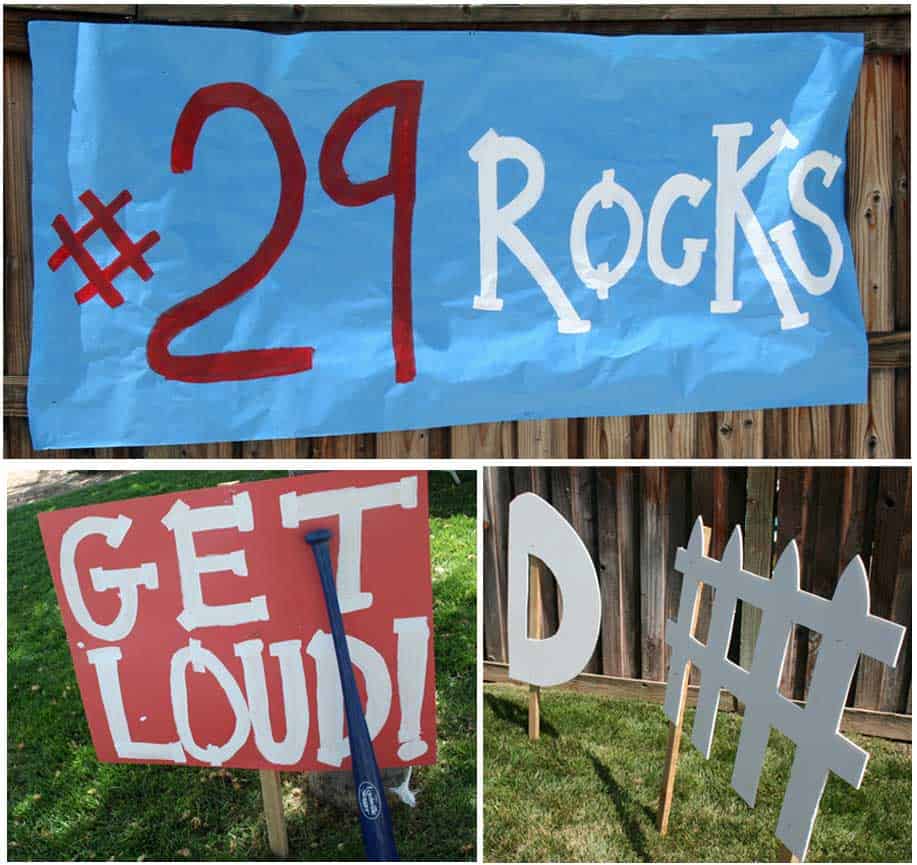 Cheerleader inspired signs acted as fun themed decor throughput the party space. Bonus: super simple and inexpensive way to tie in the sports theme.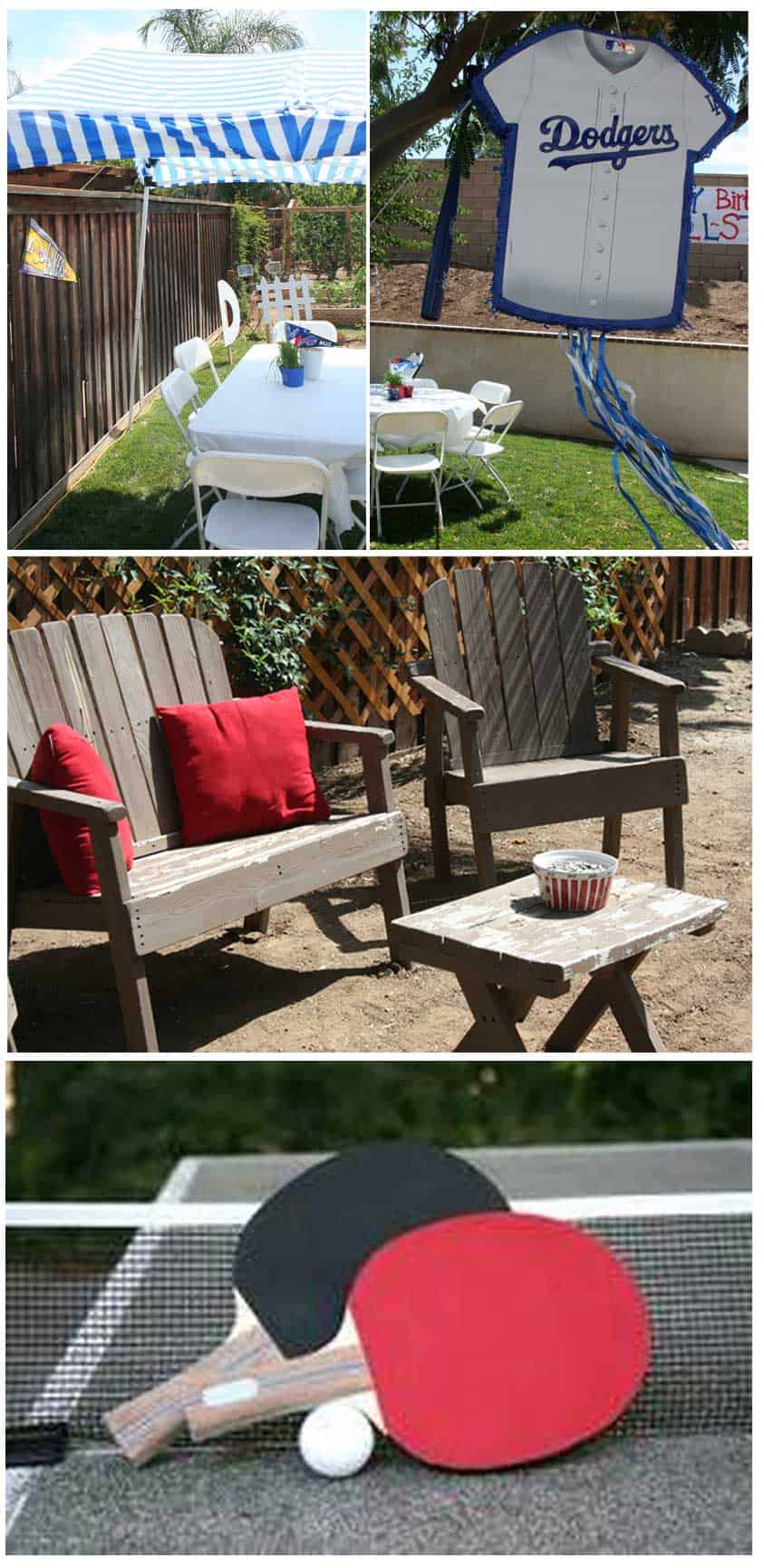 Utilizing the entire party space, seating was placed throughout. Guest could also stay entertained by playing horseshoes or ping pong — there was no sitting on the bench at this party! For a little grown-up-only fun, we hit this Dodger pinata. Candy? No way! This pinata was filled with mini (plastic) liquor bottles!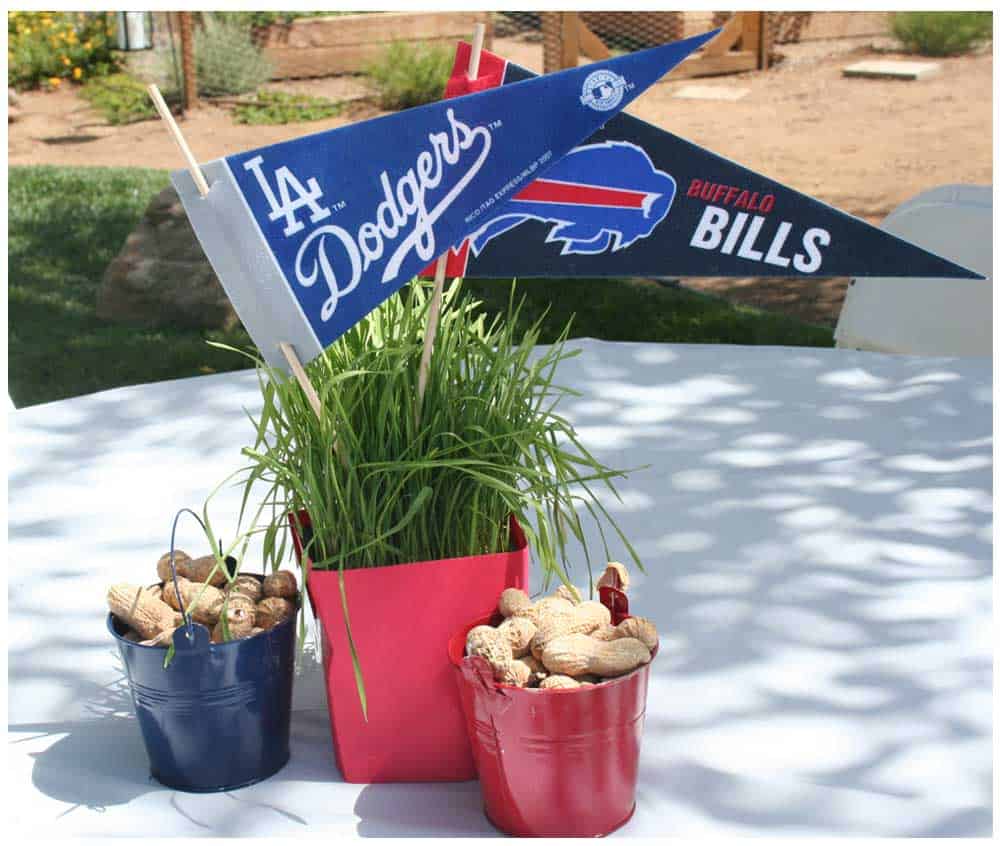 These sporty center pieces simple to put together. A container of wheat grass (produce section of grocery store), wrapped in construction paper, with 2 pennant flags placed in the center. Little tins filled with peanuts offered as edible decor as well and were placed amongst the tables.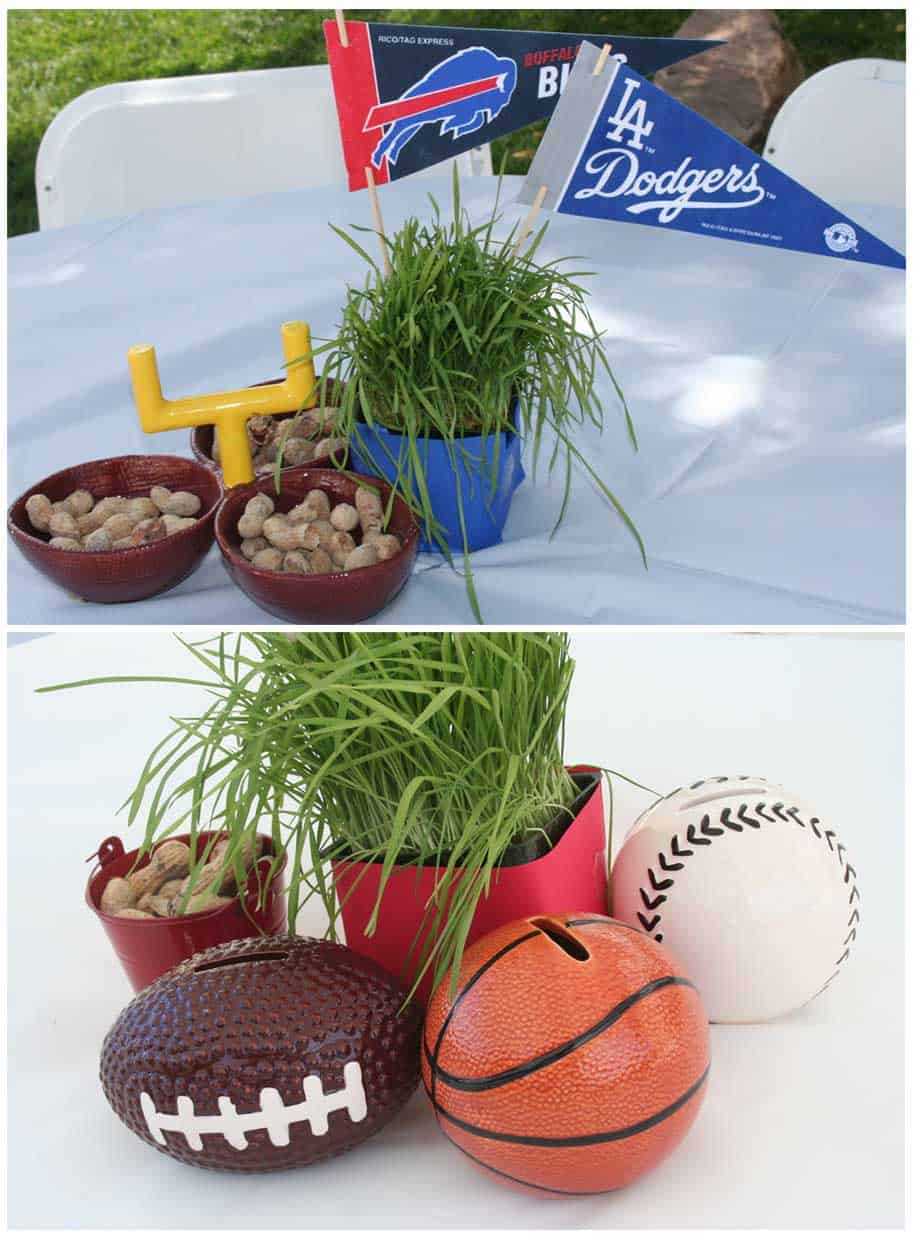 More sporty decor.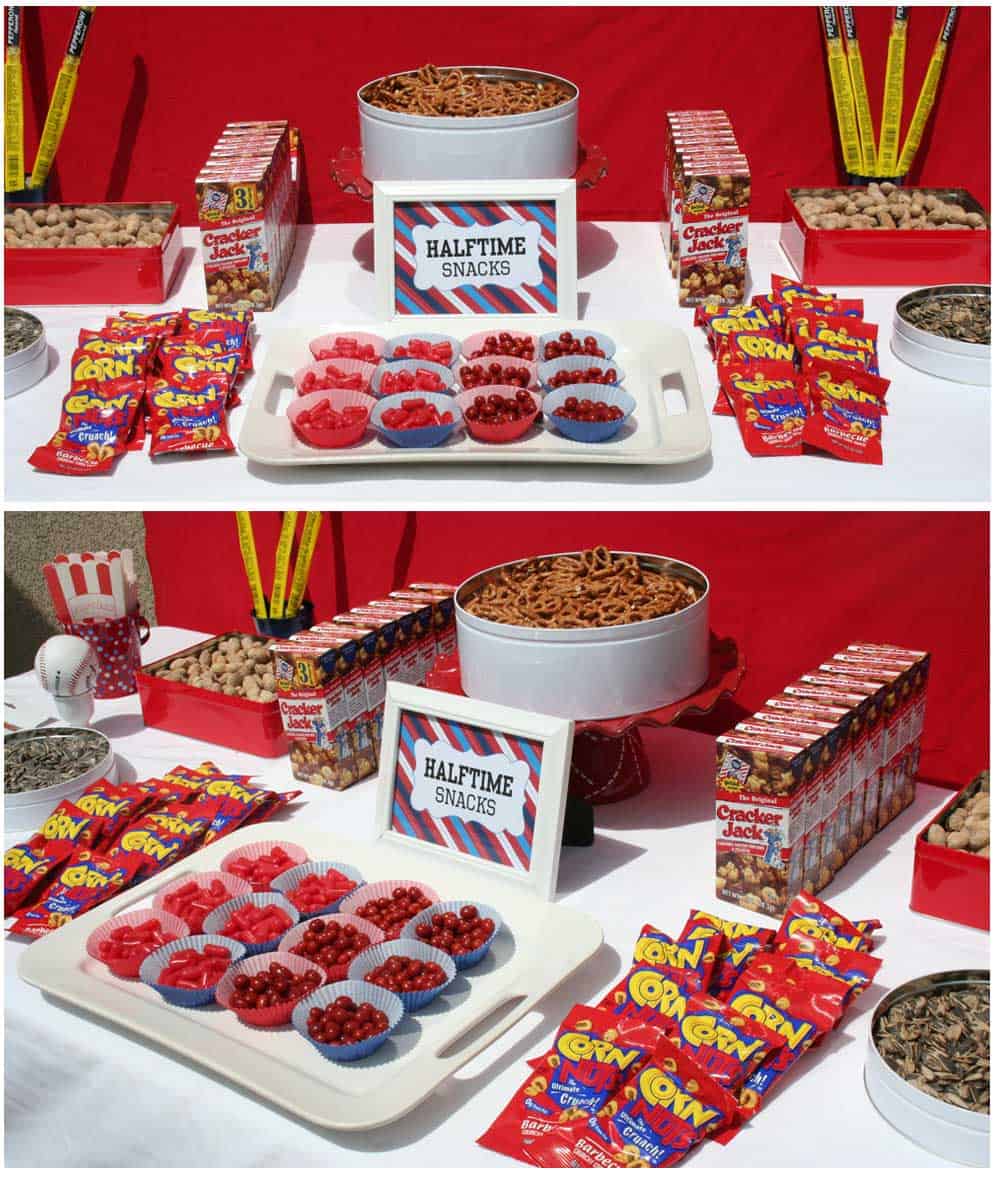 Here is a sneak peek at our Halftime snack table. See the sign? A simple DIY project adapted from Jennifer of Hostess blog. More details (and pics) coming soon in a separate post!
This DIY concession stand offered guests a choice of three regional hot dogs. All the fixings were set out and the dogs kept cooking on a hot dog roller — this was a perfect solution to having to force someone to man the grill. I highly recommend it! Chips were hung from a rope and secured with clothes pins on each side of the concession stand.
Guests poured drinks in sports team cups and stayed hydrated with an assortment of old-fashioned soda pop, Gatorade (of course!) and other adult beverages (big league punch anyone?).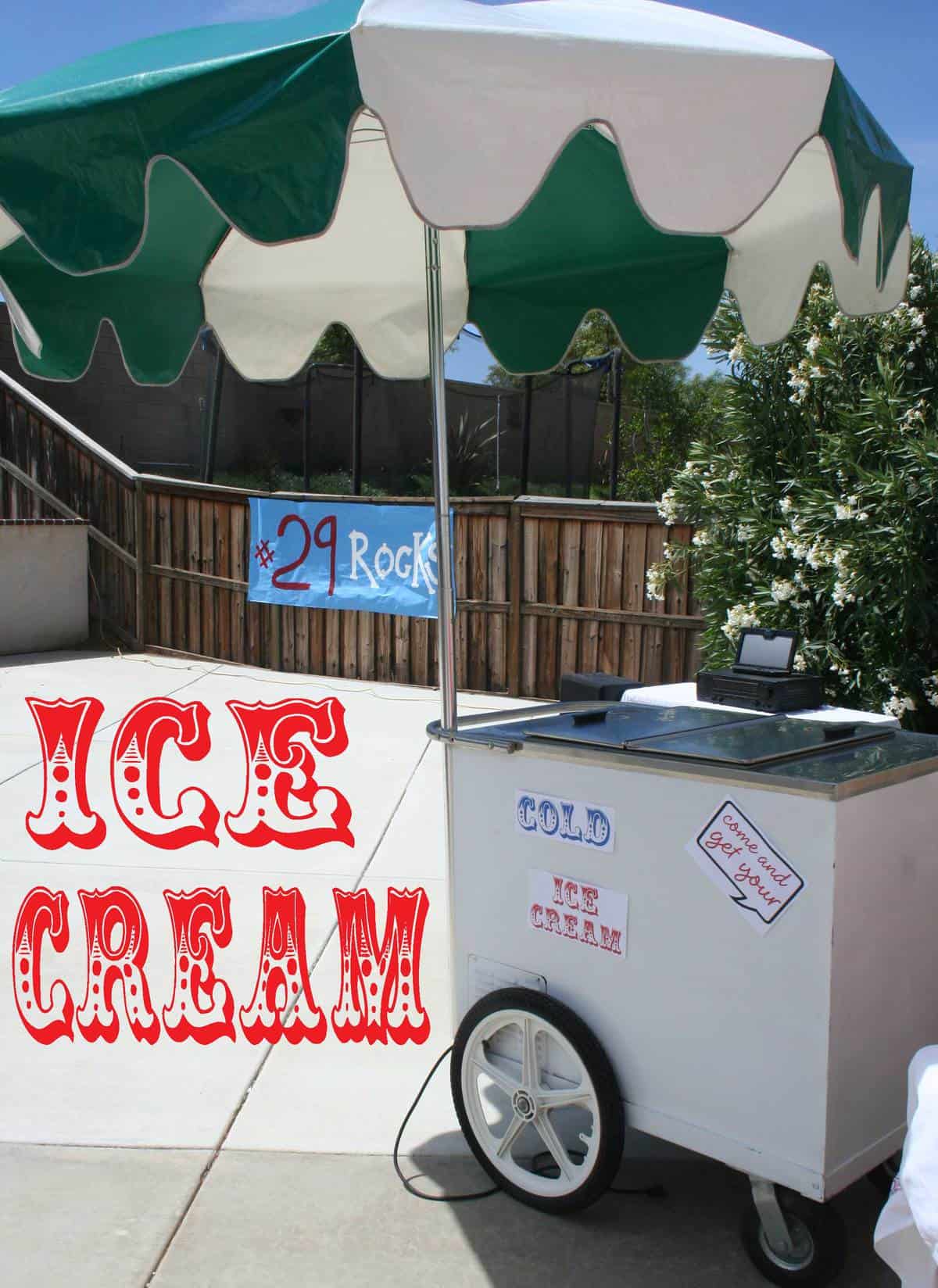 There is no cake or cupcakes at a ballpark, but there is ice cream! Allie's Party rentals provided us with this great ice cream cart — LOVED it! Not only did it look the part, it was so convenient. After an initial charge, this cart kept the ice cream cold for 10 hours! Guest could serve themselves throughout the event. It was a huge hit!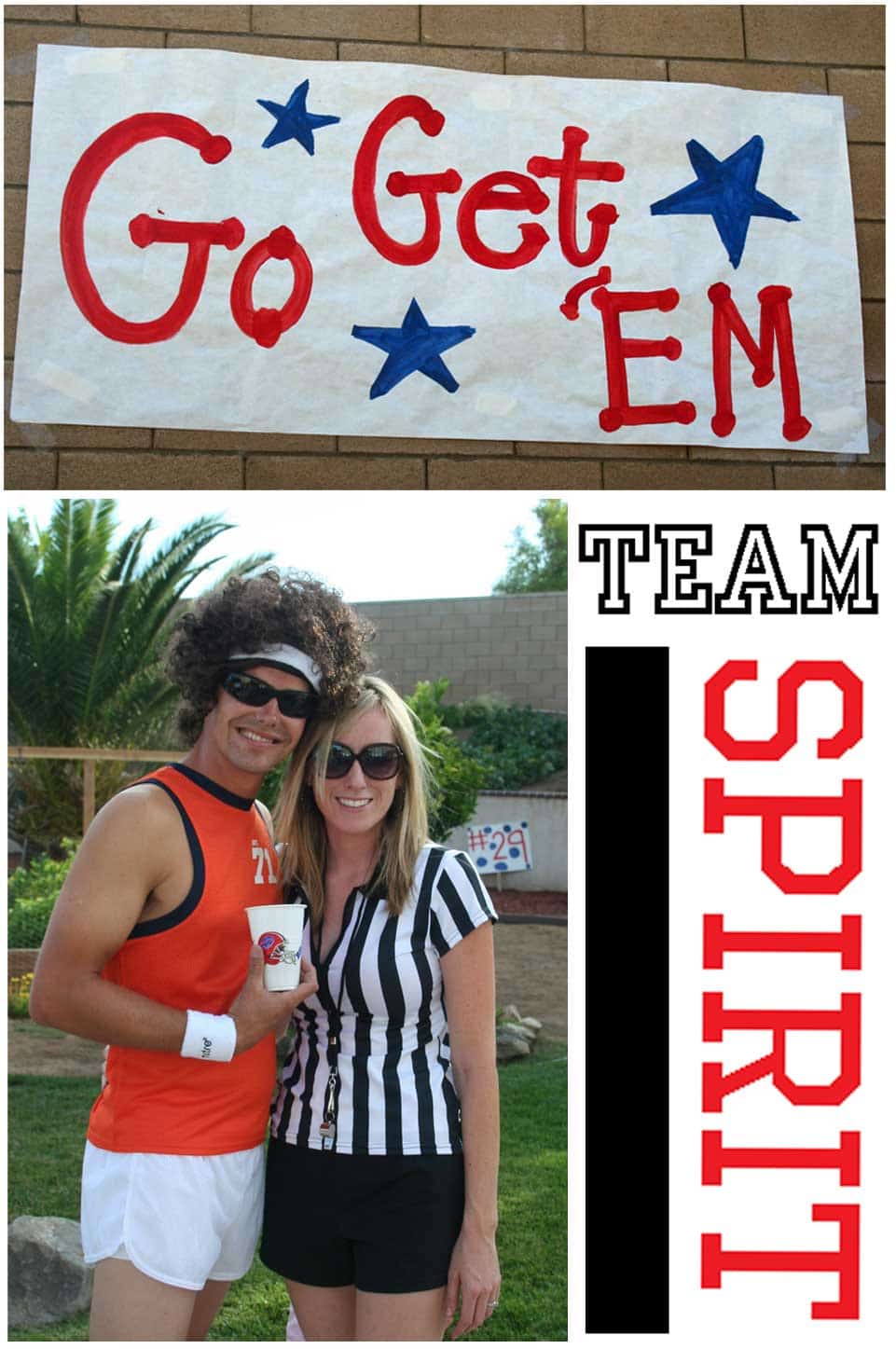 Did I mention this was a costume party? Here I am, the hostess referee with the birthday boy.
*Photos that are missing from this post- a fabulous (huge) balloon arch that guests had to walk through upon arriving and entering the party. It was a hit yet somehow we failed to capture any photos.
Thank you to the great vendors who helped pull this event off!
Invitations via Paper & Pigtails
Party rentals via Allie's Party Rentals
Sports themed decor via Plates & Napkins and Game Day Parties
Free DIY Printables via HWTM