This baby shower theme screams Spring! Hosted outside, this spring baby shower had a fresh and carefree feel to it. We knew the mom-to-be loved bright green so, it was paired with bright orange which created a fun twist on typical baby boy color palette. Perfect for a boy or girl themed shower– this theme would work great for any occasion.
Let's start with the centerpieces, shall we?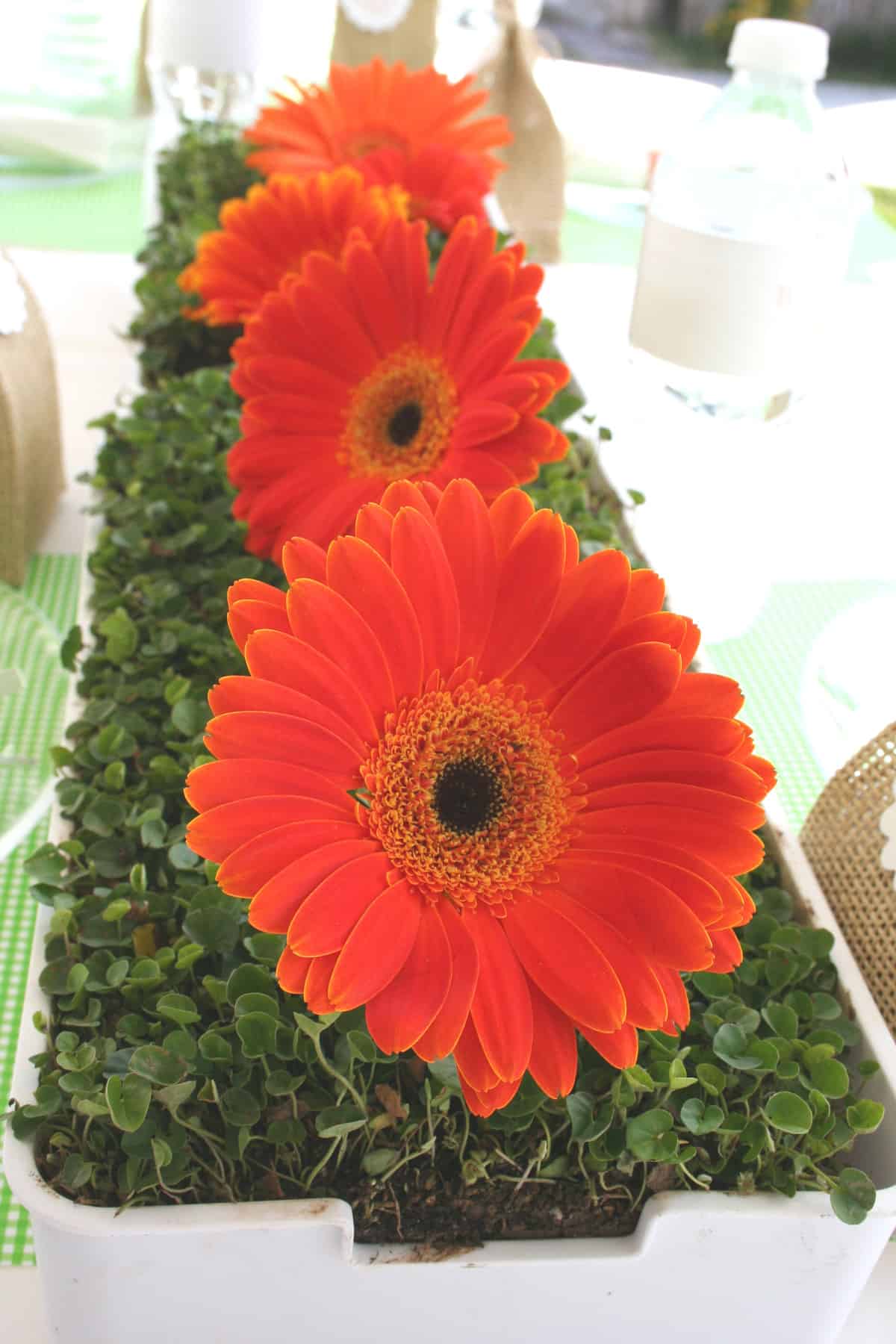 The centerpieces were white rectangular boxes filled with a form of moss. Vibrant orange Gerbera Daisies looked as if they had sprouted from the lush moss.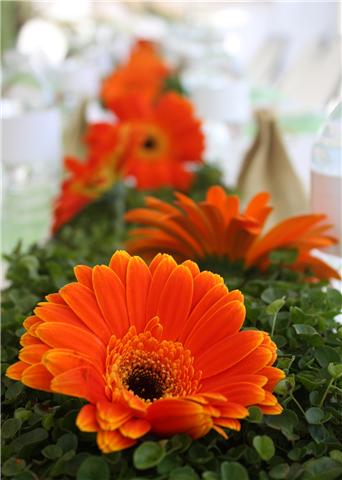 The orange flowers popped from the green moss just perfectly!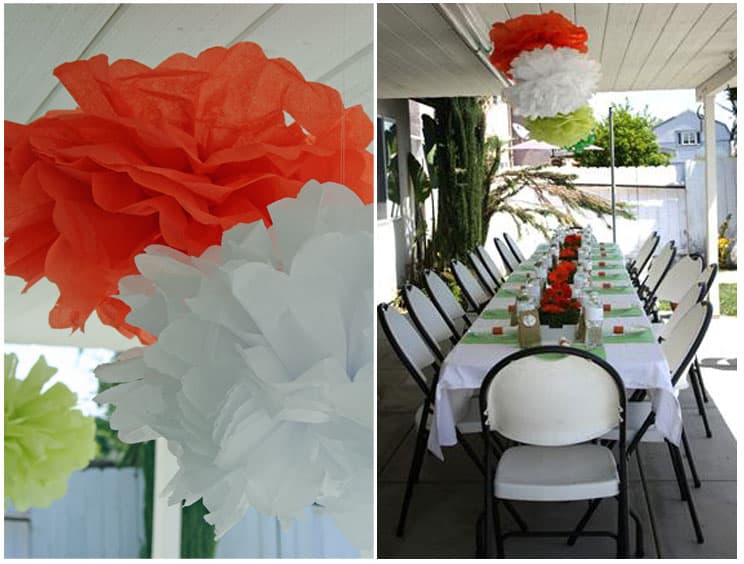 Above the table hung white, orange, and green tissue pom poms. These are my favorite go-to party decor item. They can be used to create a dramatic touch and are so cost effective and easy. The total cost to make these tissue poms was under $10 and took about 20 minutes. Simple!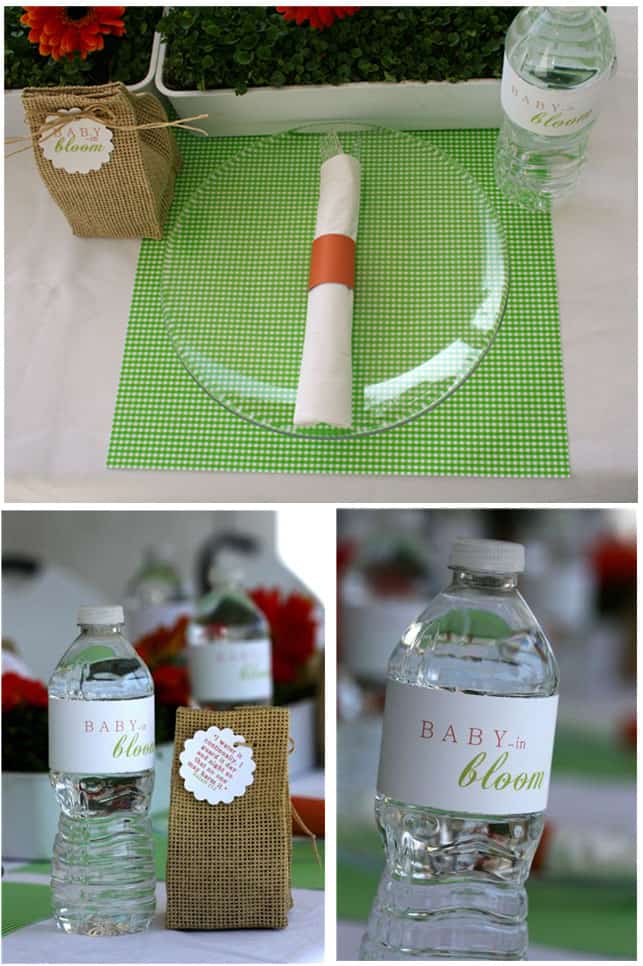 The placemats were green gingham 12×12 pieces of scrapbook paper. Scrapbook paper is a simple way to tie in color and make great DIY table placemats. The water bottles were covered with labels that read "Baby in Bloom" and set at each plate. The napkin rings were also made from scrapbook paper; orange strips secured with tape. The favors were wildflower seeds wrapped in a hemp bag. Each bag was secured with a bow of twine and had two tags, one on the front and on on the back. On tag read "Baby in Bloom" and the other had a scripture on it that related to nurturing a baby, which was perfect!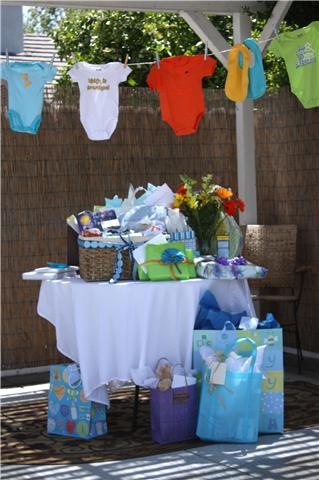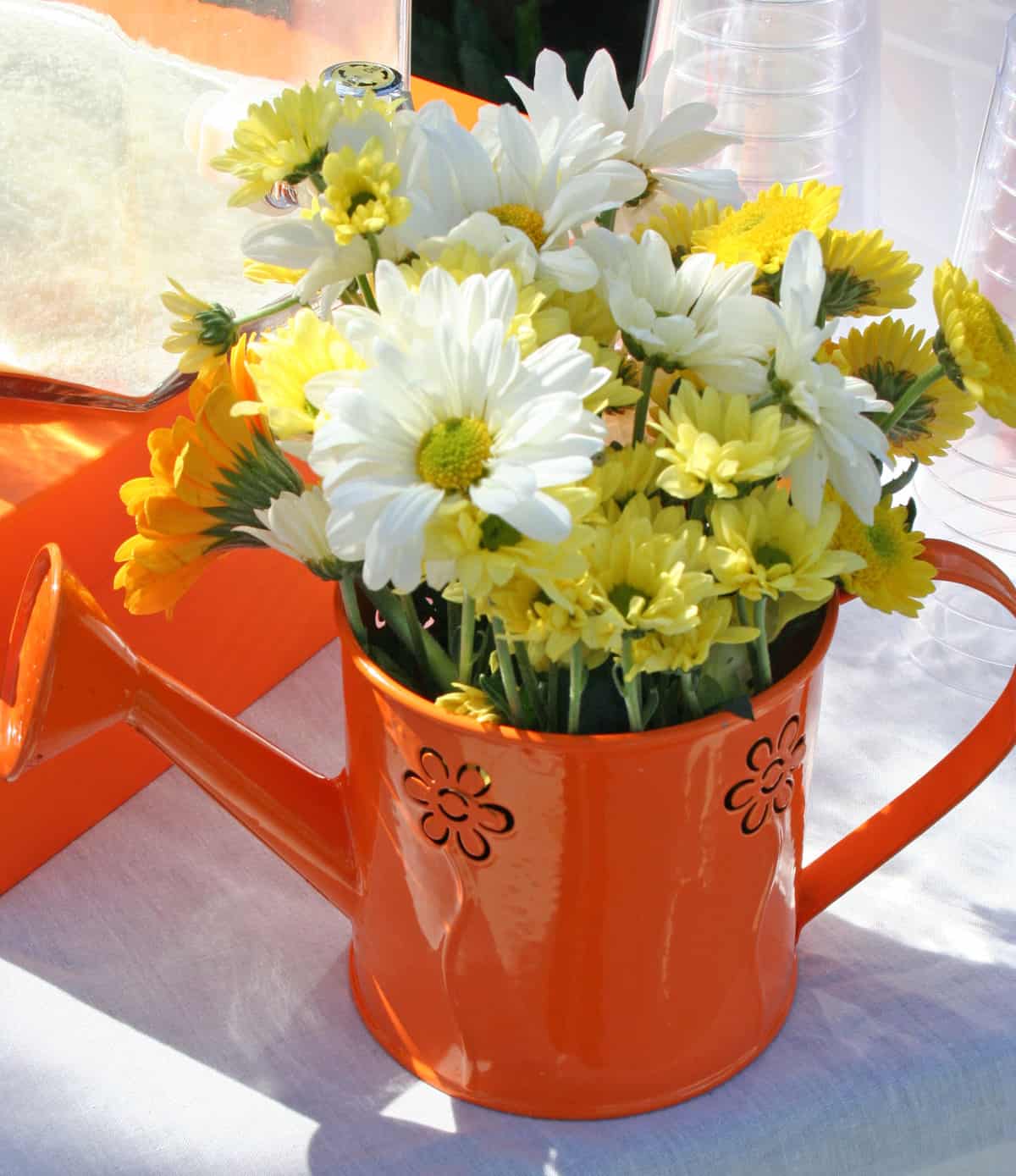 A couple other decor touches.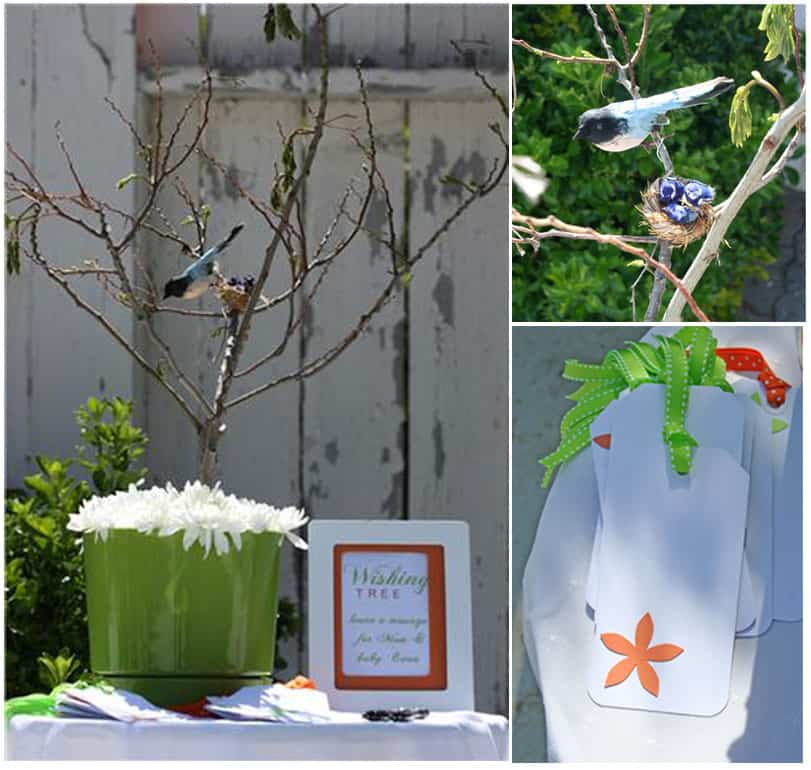 A wishing tree hosted a momma bird and her nest of baby birds. Guests wrote mom and baby a wish on a tag and then hung it on the tree.
Even though this was a spring baby shower theme, these colors and decor ideas could easily work for a garden party, bridal shower, etc. Thanks to Kaci, the guest of honor's sister for the amazing photos!