Did you catch our recent Spring Brunch feature? If not, be sure to check out Part I & Part II. If you want to host your own crisp, fresh and cheery Spring brunch — we have great news! Kori from Paper & Pigtails is generously sharing the menu, food cards, and place cards she created for us — with all of you!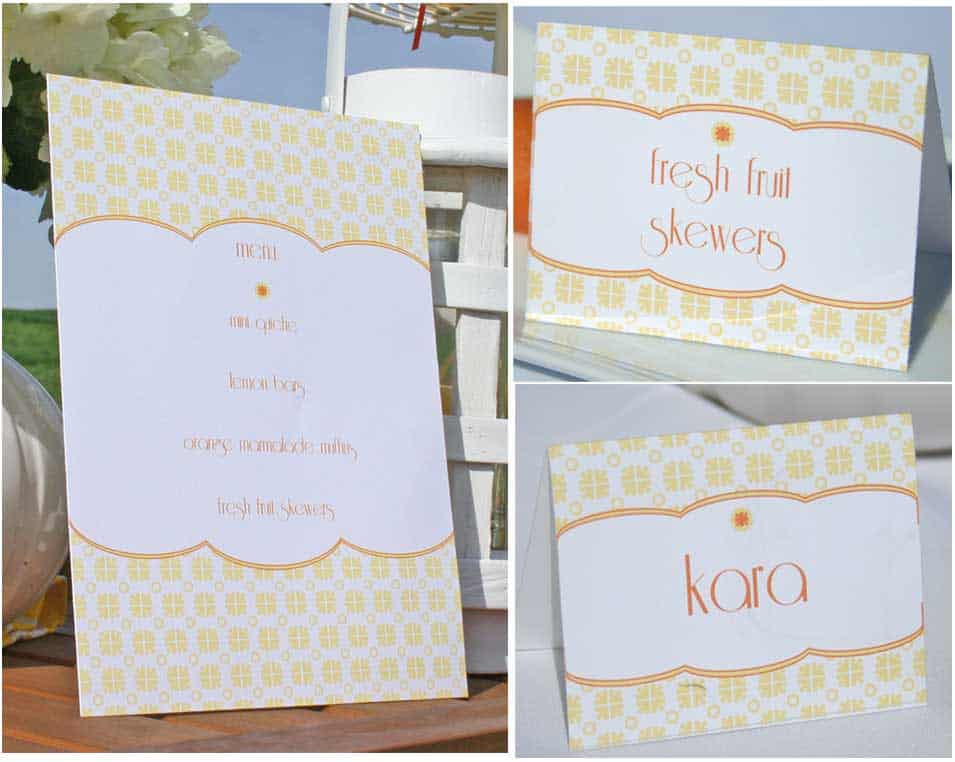 For your own Spring brunch, download these free printables from Paper & Pigtails! All files can be edited with your own menu and names! Thanks Kori!
Download files here.
*Please note that these files are for your personal use only. They are being generously shared with you all, please use for your personal parties only. Thanks!