Are you looking for creative summertime centerpieces? With end of summer entertaining, be sure to decorate your table with a centerpiece that fits your party mood. Here are a few of my favorite simple summertime centerpieces courtesy of Martha Stewart. Check them out!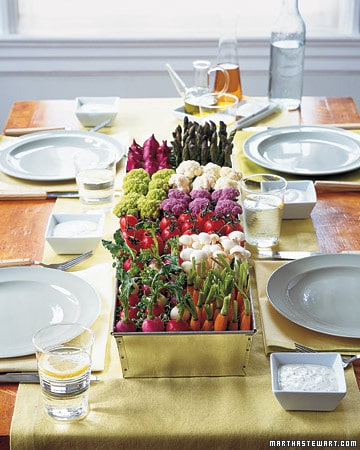 How simple is this? Perfect for a garden party or brunch, this vegetable centerpiece can be made with veggies from your own garden or from your local farmer's market.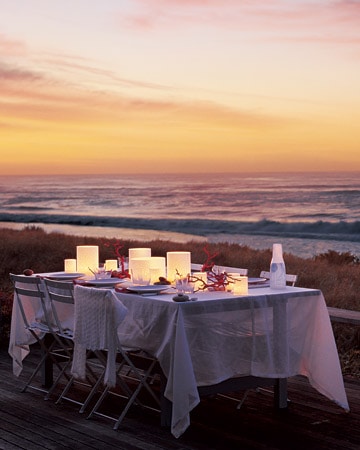 If your party is beach side, use candles and natural elements like shells or coral to accent the already gorgeous setting.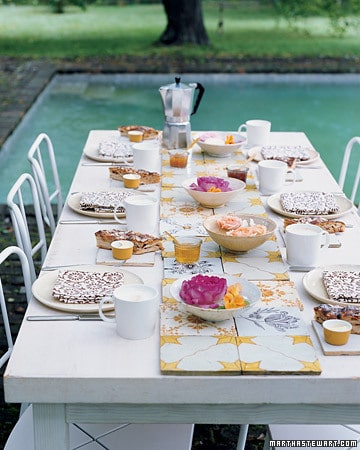 Who knew dinner bowls and a few floating flowers could look so elegant? I love the pink and yellow color combo going on here.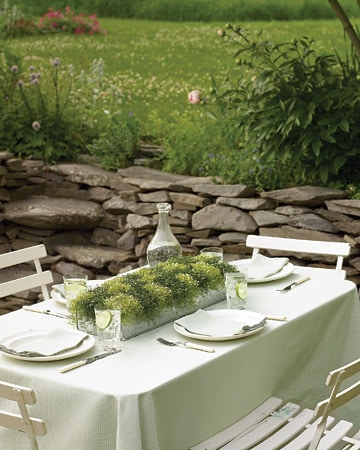 Naturally stunning, use moss to bring your table alive. This looks elegant yet very simple- love it!