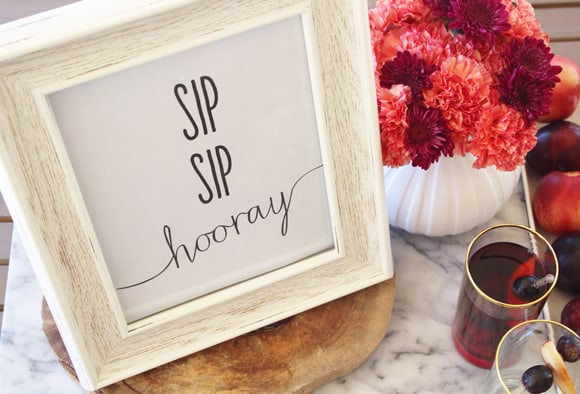 [update: printable "SIP SIP hooray" now linked for free download at the end of the post!]
I don't know if you're like me, but summertime somehow stresses me out. In my head it's full of days lounging on the beach, picnics with the kids and drinks with umbrellas–but reality? It's still the daily grind but with the added longing to be outside soaking up the sun. In an effort to take a moment to pause and just ENJOY the moment, I invited a few of my closest girls over for a much needed cocktail hour. An easy summer sangria and chatting were our only two agenda items. Pure. Summer. Bliss.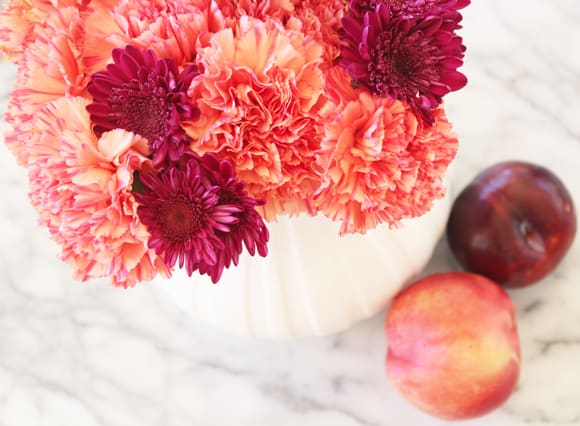 I didn't fuss much over setting up an extravagant table since the whole point was to relax and unwind. I planned to serve only one cocktail (Yellow Tail Sangria) so I drew from the sangria for color inspiration. Peach and plum flowers accompanied by actual fresh peaches and plums added the perfect summer touch to my backyard patio table.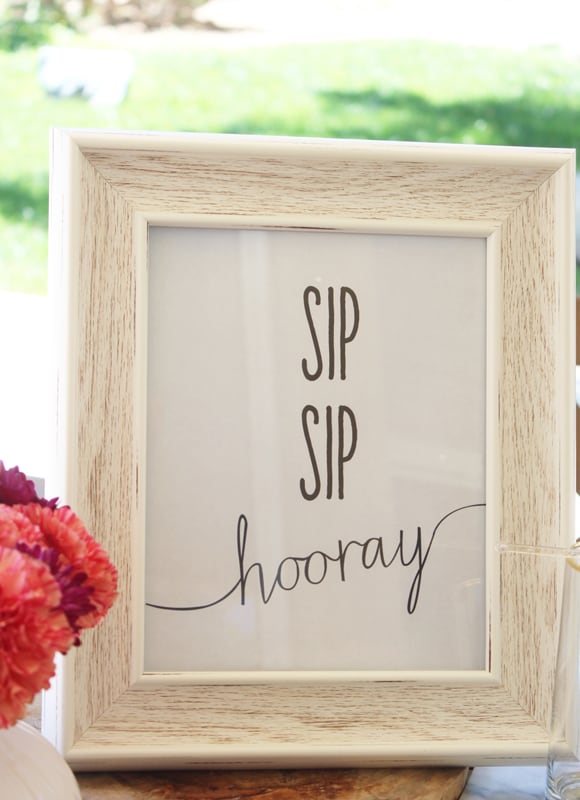 I created this print just for the occasion (free download below!). It summed up how I was feeling about finally getting to spend some summer down-time with my girlfriends.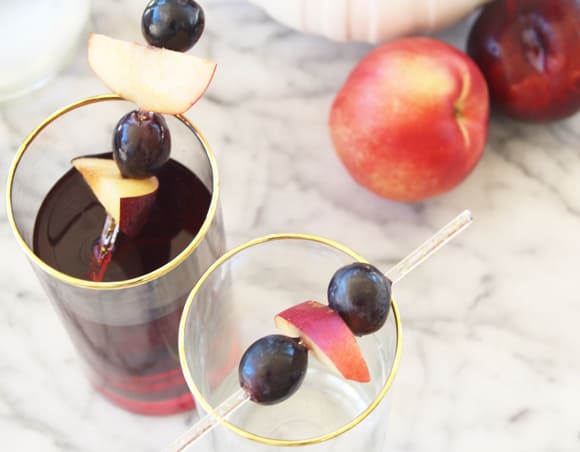 I love simple cocktails. Yellow  Tail Sangria can be enjoyed either chilled on its own, over ice, with fresh fruit, a sprinkle of mint, or a splash of soda. I chose to serve it chilled, with fresh fruit (peaches, plums and grapes). I also set out a carafe of lemon lime soda which ended up being a great mixer. It gave the sangria a slight bubbly taste.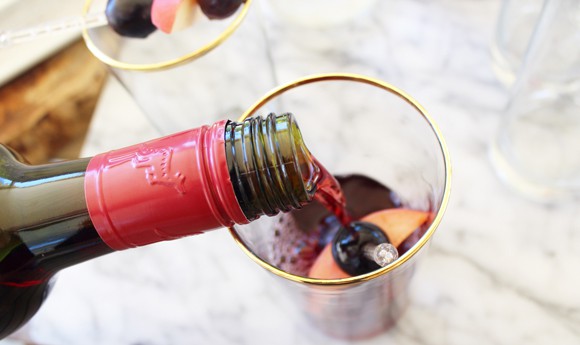 I let guests serve themselves which worked out great. We sat around, chatted, and sipped. It was perfect.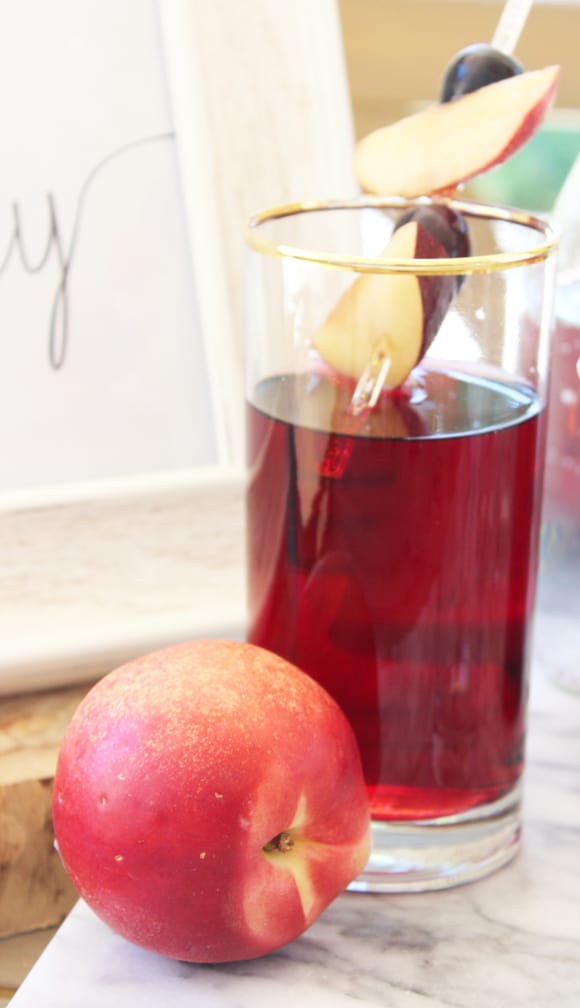 I loved how easy the Yellowtail Sangria was to serve and all the girls loved how it tasted. It's a great choice for your next summer gathering. This is probably the easiest summer sangria you will ever (not have to) make.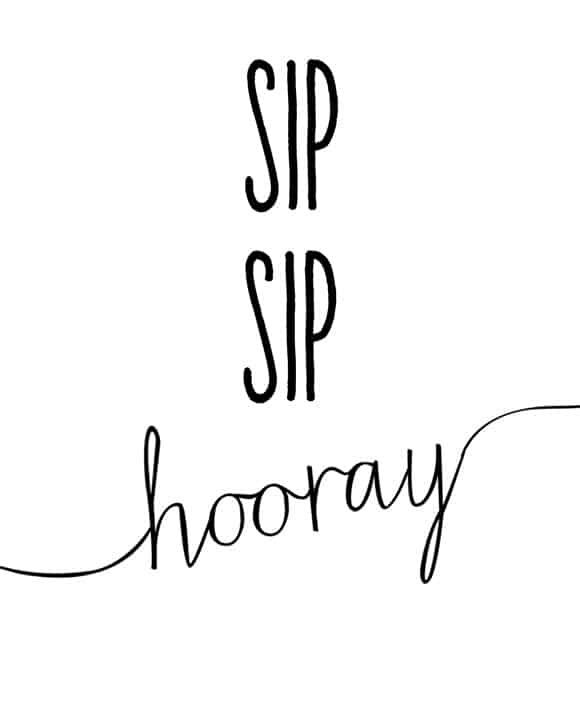 Looking for more? You might like these: