The big game is this Sunday! Are you hosting an party or having people over to watch the game? Whether you are expecting a big turnout or just a few family members, make it an  event with a little Superbowl fun!
Each year I host an completely informal gathering so all the adults can get together and enjoy the game and just hang out. (Hostess Tip: Rent a bounce-house to keep all the rowdy kids entertained in the BACK YARD!)
These four recipes are typically on my menu each year: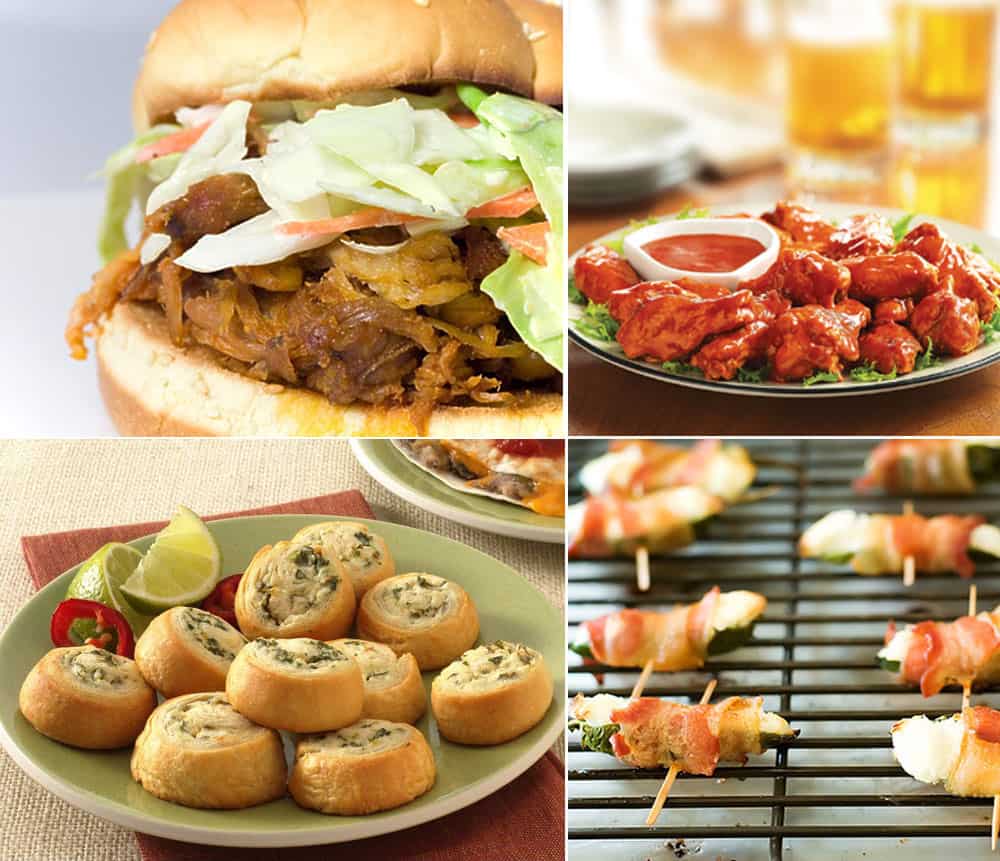 Get the recipes to these Superbowl food ideas. This year I hear my mother-in-law might be bringing some clam chowder — YUM.
I like the idea of having a halftime snack table. The kids can grab what they'd like, adults have snacks handy and the hostess can be off-duty!
Decor is typically very simple. A couple team balloons and maybe a paper pennant banner hung somewhere. I also gather chalkboards and draw out football plays on them (I place them on the mantle near the TV). I also get team colored cups and make each person claim the color they will be cheering for.
I LOVE this chili bar idea from Chris at Celebrations at Home (I just might have to try this out myself!):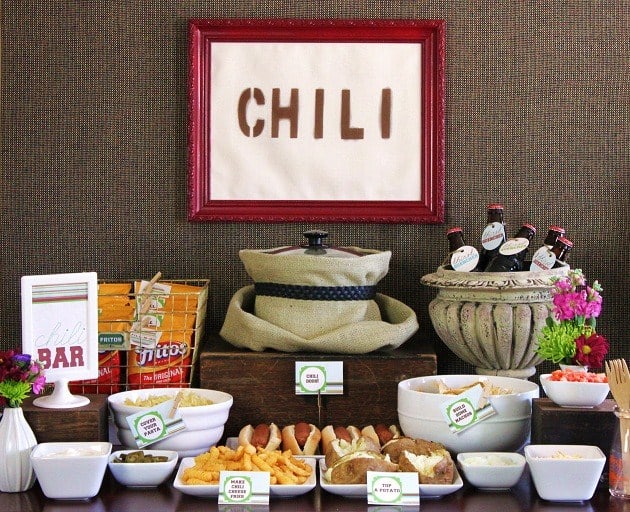 Isn't this perfect for Superbowl? Check out her full post + recipes here.
I've also been collecting great sources for printables and decor that would be perfect for a Superbowl party over on Pinterest. Check out my Football board for more recipes, football dessert ideas, and even fun games (like rate the commerial and Superbowl bingo!).
So, what will YOU be doing this Sunday? Have a favorite Superbowl snack? I'd LOVE to know — I'm always eager to try something new!
Homepage featured image from HWTM which is included in the Pinterest source roundup.