I love any excuse to gather some close friends and host a little shin-dig. Hence my current excitement for this year's Superbowl. Since the results of playoffs are in, I am now able to brainstorm some Superbowl party ideas. Here is what I have so far: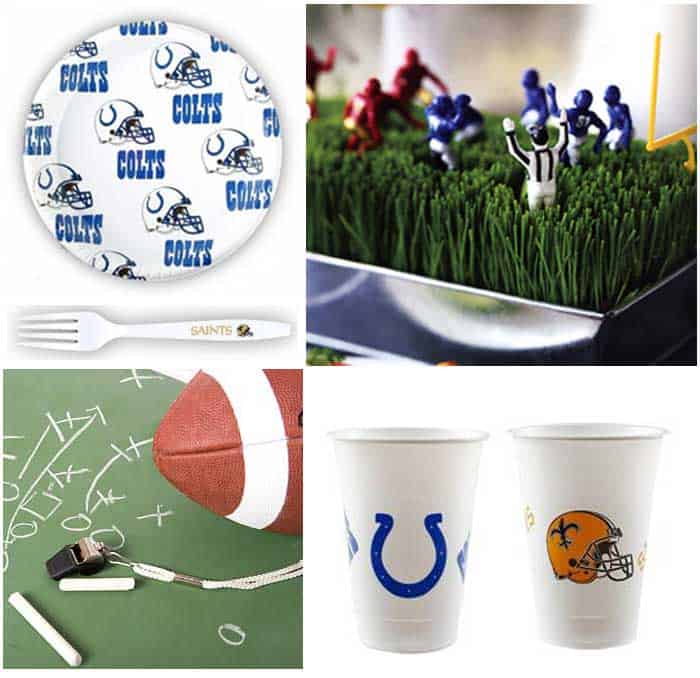 Festive plates and cups to represent both teams. Set out equal amounts of Colts party supplies and Saints party supplies and let your guests choose who to root for. Use chalkboards throughout the party space. Use them to label your food table, identify drinks, point guests toward the restroom…get creative! This centerpiece from InStyle Parties will be a perfect addition, I plan to replicate this in some fashion for my party.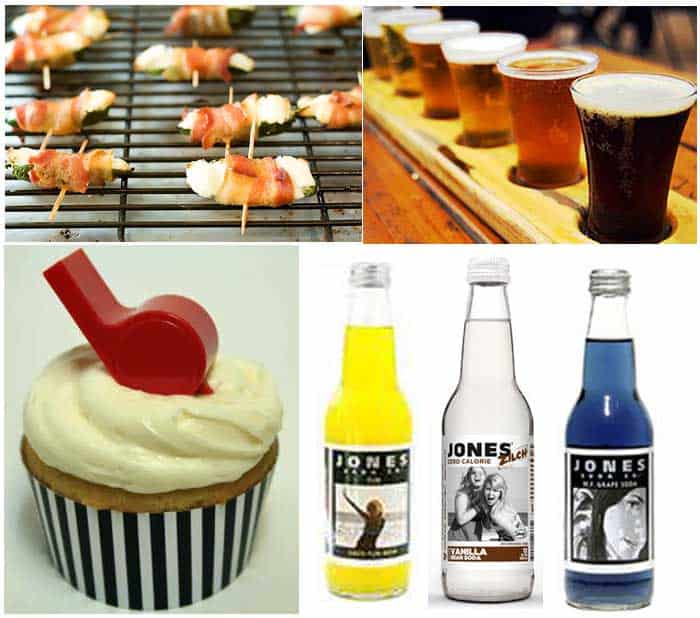 I have not yet finalized my Superbowl menu, but I know that these jalapeno-bacon thingies are making the cut! In fact, I can tell you several or PW's recipes will be selected. A variety of beers will be supplies and perhaps even a beergarita or two for the ladies. Team colored Jones Soda will be a hit with the younger attendees as will these fun referee cupcakes. We will just have to make sure they play with those whistles outside :).
Need more? Here are 8 additional Superbowl Party Ideas.