So I was tweeting away last night about making these rainbow cupcakes ….well I wanted to share the finished pictures with you all. We are going to deliver these to our neighbors today wishing them a luck St. Patrick's Day. If you are looking for a last minute treat– these are simple. I even had everything to make these rainbow cupcakes right in my pantry!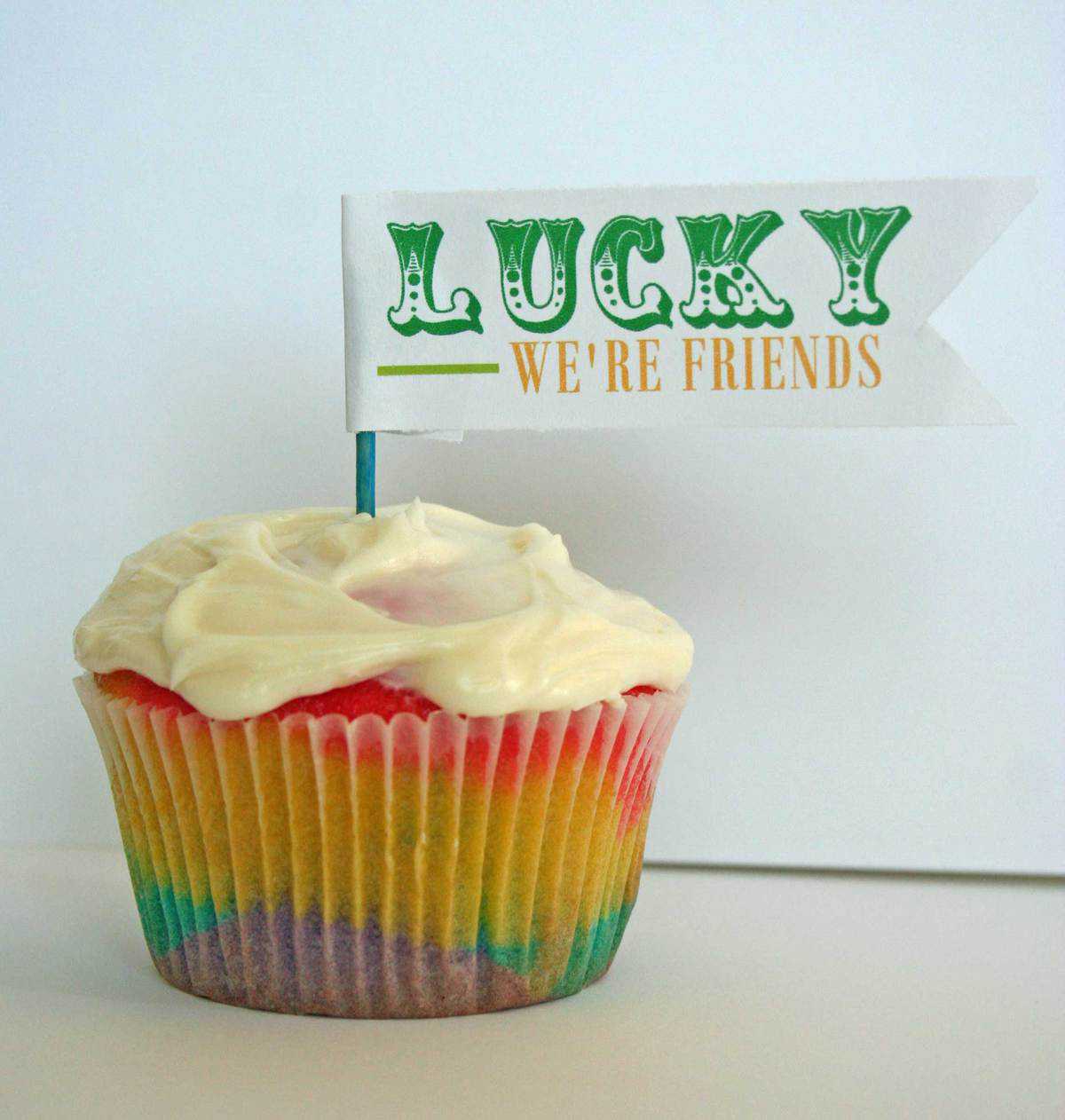 See how bright these are? I used plain white cupcake liners. And made these flags using my computer and a toothpick.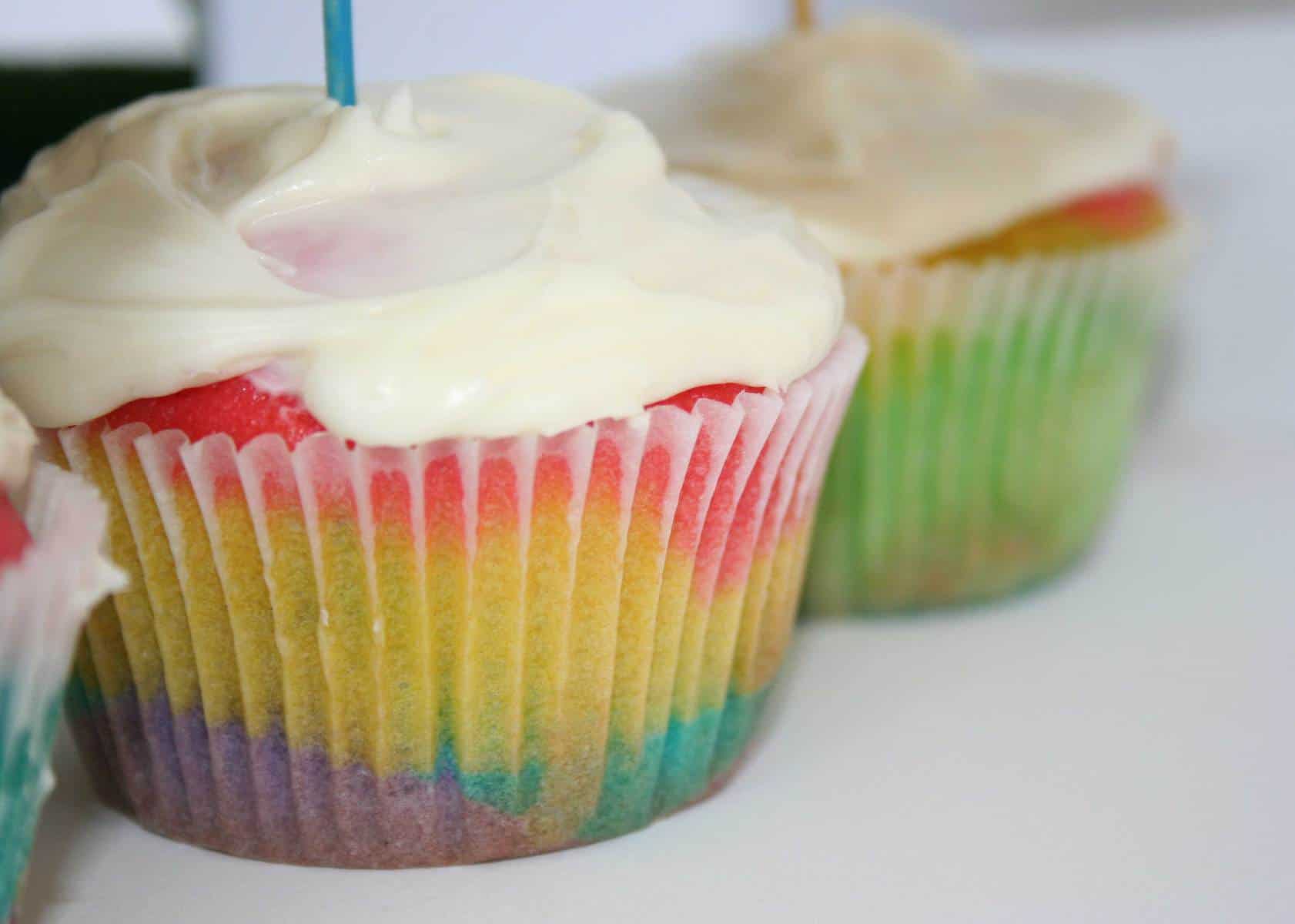 I couldn't resist a close up!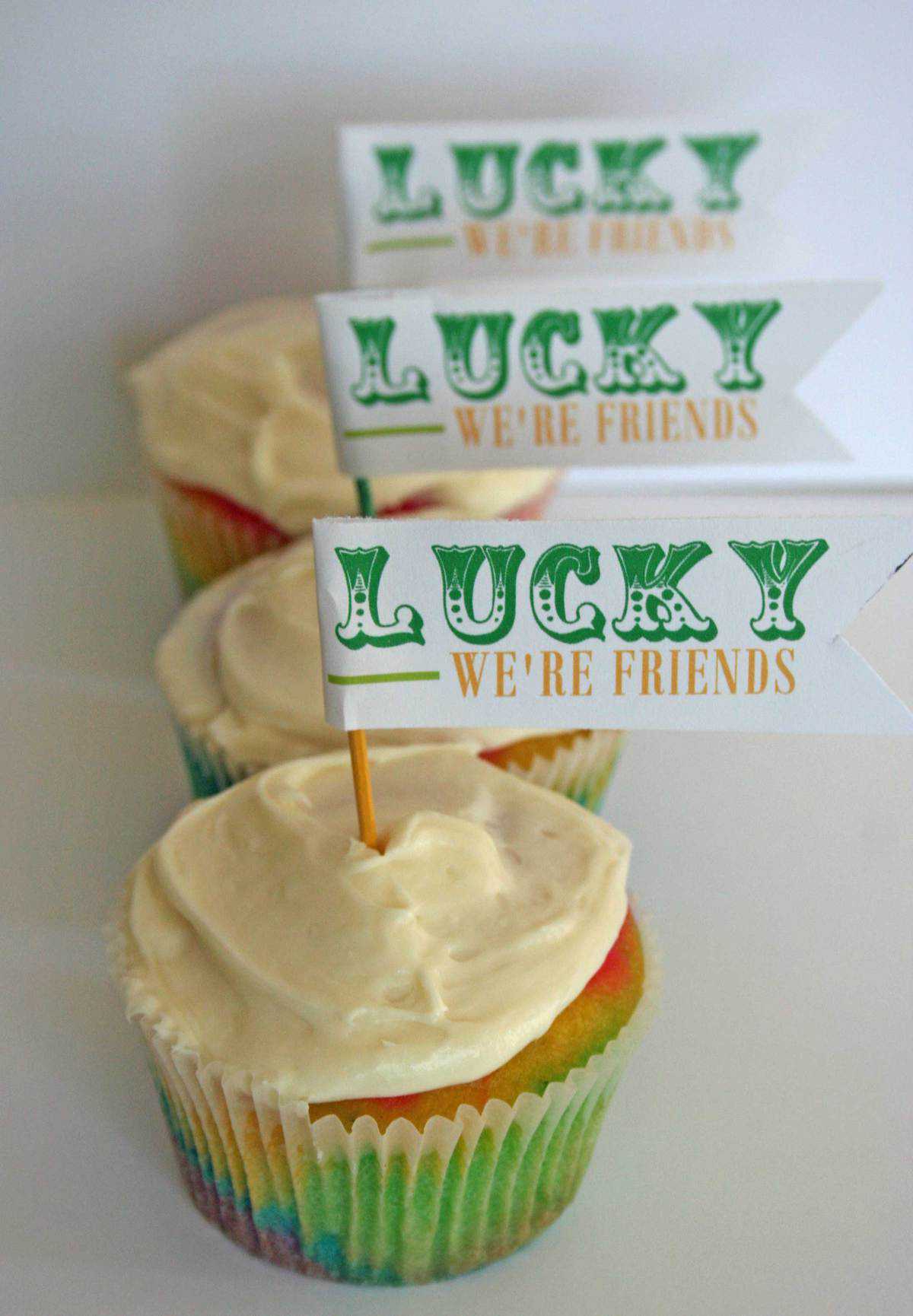 They look so cheerful all in a row, don't they?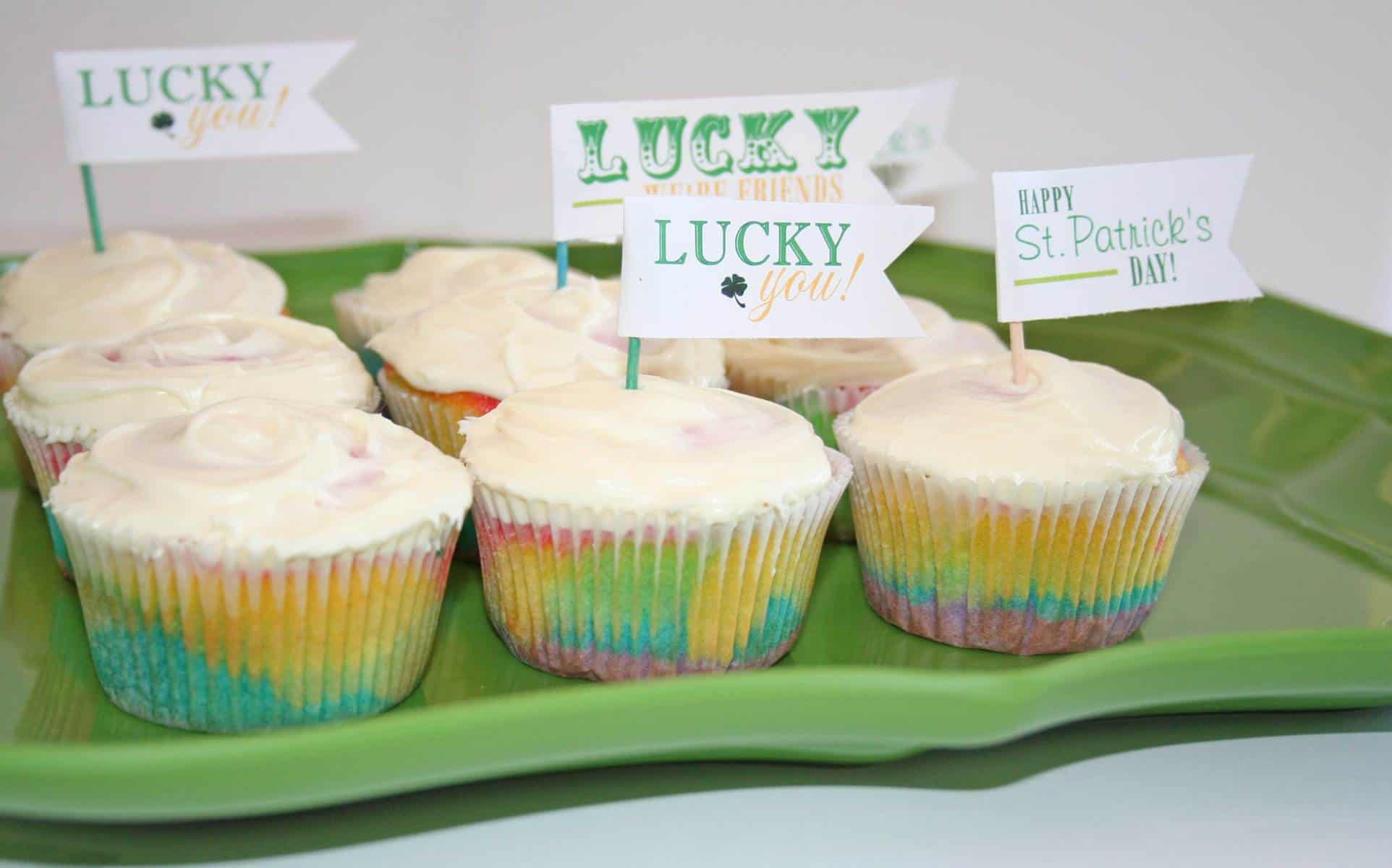 What about on a tray? I got this great green tray at target for only $2.50, score! Here is a better look: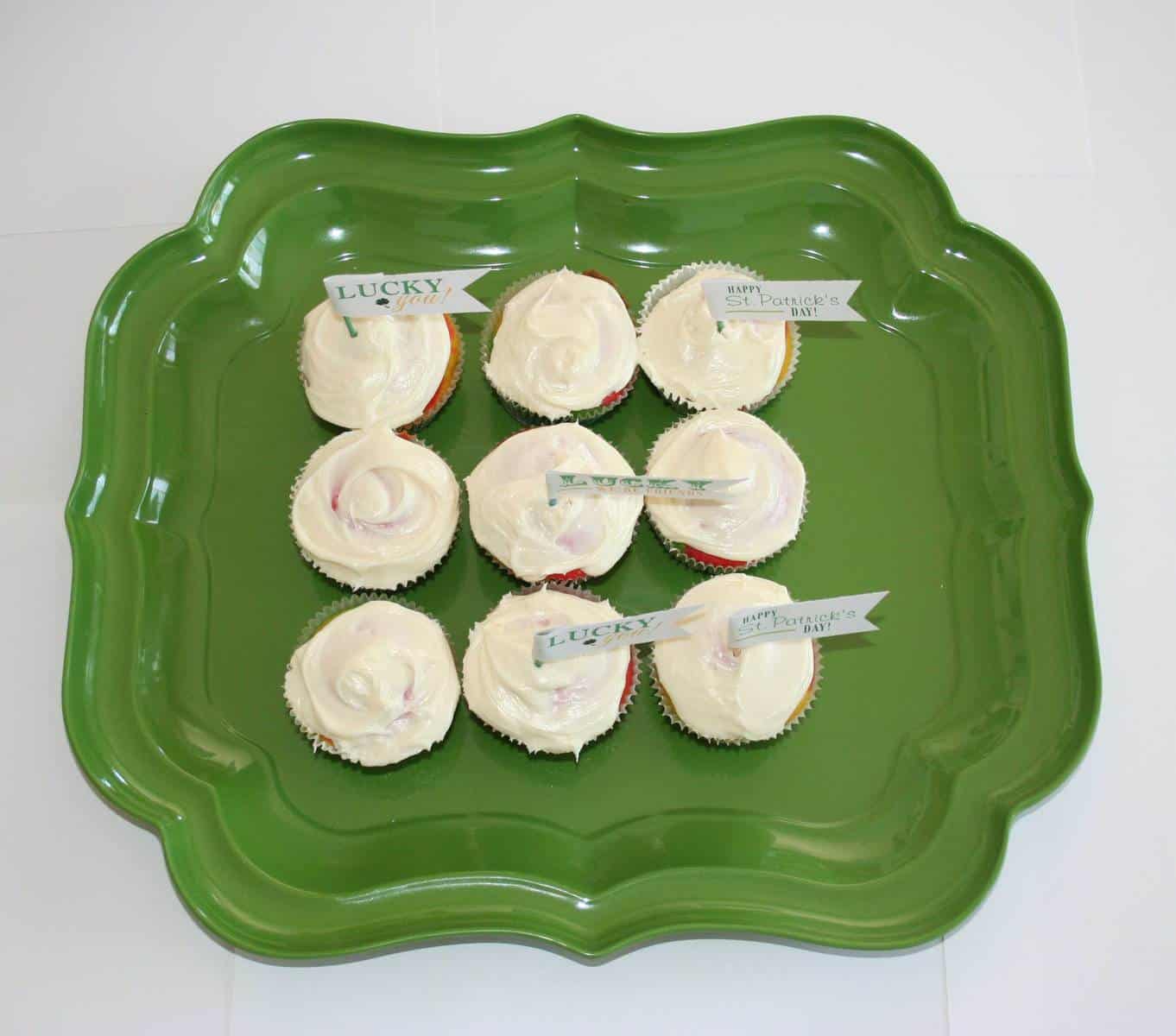 See, great tray… right?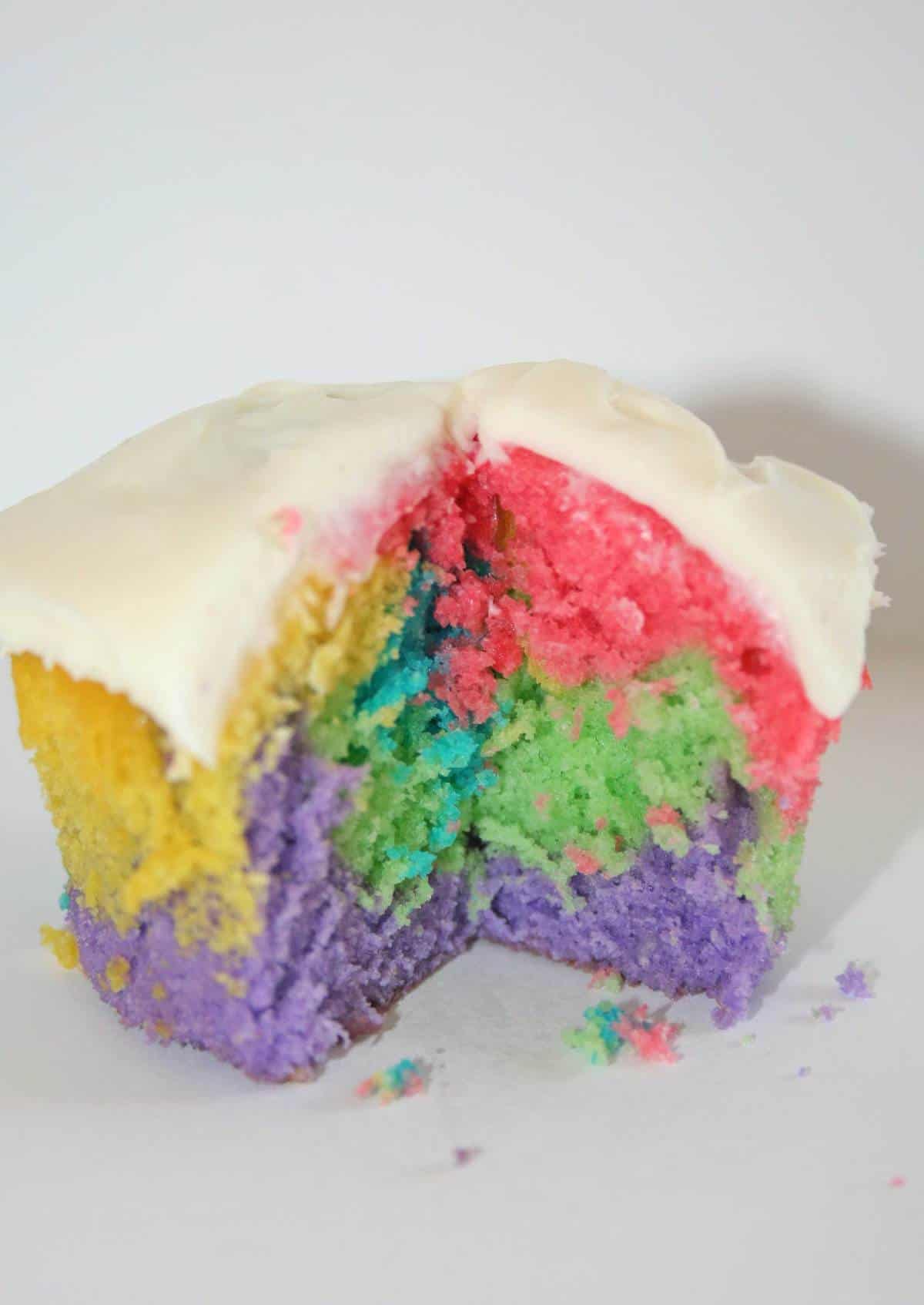 Need I say more? Make someone lucky today and make these bright cupcakes.
*note: I did not have a box of white cake mix so I used this scratch recipe….really, really easy and taste so much better. I will never go back to the box.
Want a cheerful breakfast too? Check out these rainbow pancakes!