I was still undecided about what napkin rings to use this year for my Thanksgiving table when I discovered this idea for paper napkin rings in a Ladies Home Journal magazine. I love ideas that are really easy to do and these were a perfect find.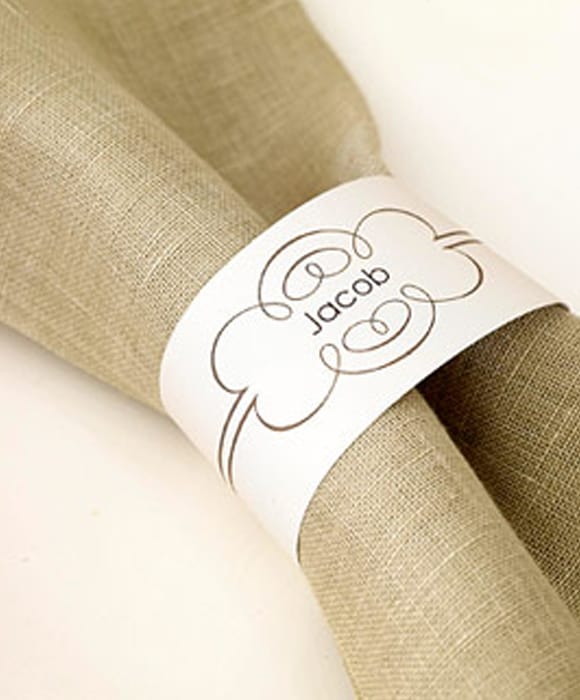 Simple DIY paper napkin rings that look elegant? Right up my alley. OH . . . and the best part? You won't have to go out and buy anything to make these. Download the PDF page from LHJ (download it here), then you can save and re-open it in an editable program. Here is what the template looks like when downloaded: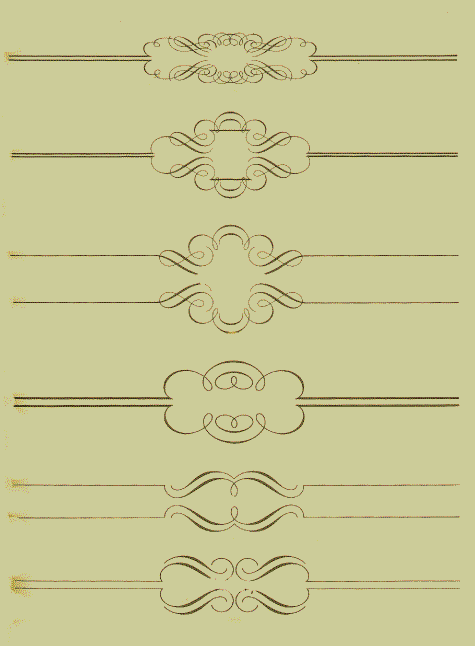 I saved the file and then re-opened it in Photoshop (but you could use any program you have). I wanted my rings printed on a white background so I used the paint bucket tool and changed all that beige color you see to white (worked like a charm). Then, I typed in each guest's name and hit print–so simple! I chose to use all of the same design (the fourth one down) but you could even use a different design for each guest.
And if you don't want to have to edit them, just print out these paper napkin rings and write each person's name with a fine tip marker.
Looking for more Thanksgiving inspiration? Check out: