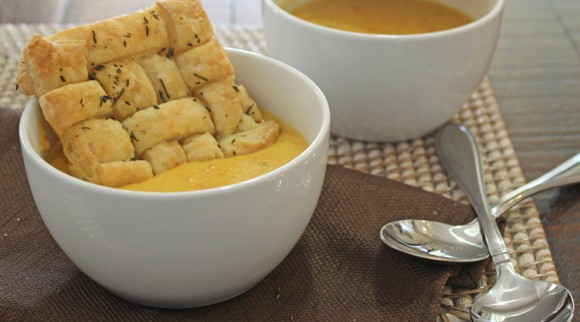 This time of year is great for testing new recipes. And with Thanksgiving being next week, you will likely have hungry guinea pigs to test your new creations on. My favorite part of Thanksgiving dishes has to be the herbs. Herb-a-licous flavors make me happy.
I recently made these soup dipper pastry squares that are full of those herb flavors I love. They were so simple to make using only Pepperidge Farm Puff Pastry Sheets, olive oil and herbs!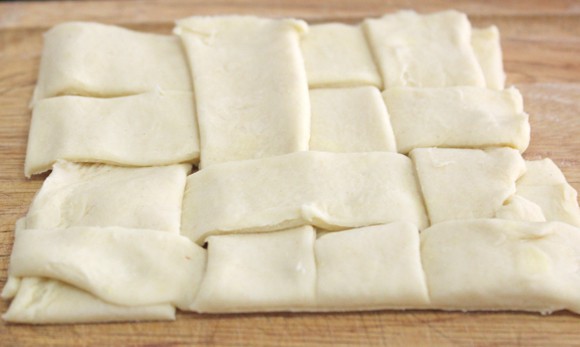 Start out by cutting the puff pastry sheets into 8 strips about 1/2″ wide and 3″ long. Weave the strips together so 4 or vertical and 4 are horizontal. Place on a lined baking sheet and repeat until you have the desired amount of pastry squares. Brush each square with olive oil and sprinkle with your  favorite fresh herbs.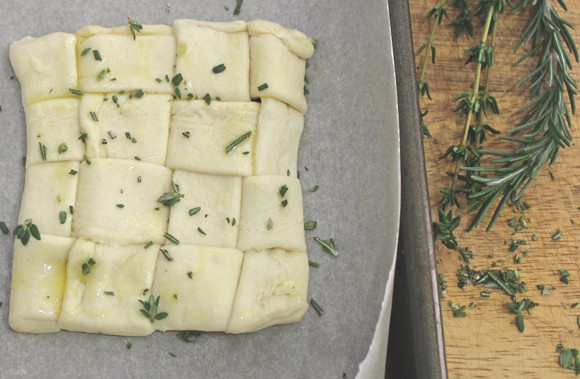 Pop them in the oven fat 400 degrees for about 15 minutes or until golden brown. Remove from oven and serve them with your favorite fall soup (like this Pumpkin Beer Soup).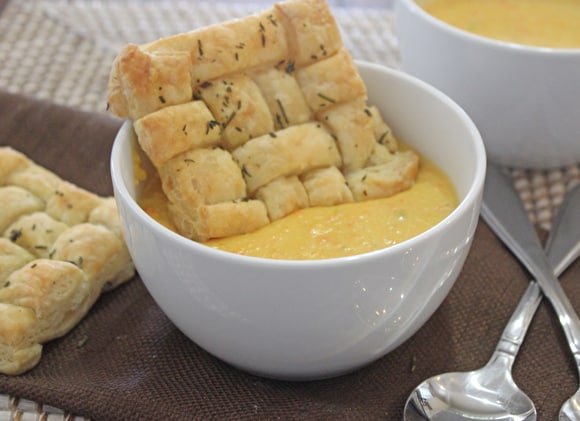 I loved coming up with a new way to use Pepperidge Farm Puff Pastry Sheets.  I'm part of the Pepperidge Farm "Puff is the Spark" panel which means you can submit your own ideas for using puff pastry inspired by the Thanksgiving season for a chance to win a trip to the Pepperidge Farm Innovation Center (with me!) and have your recipe included in the Campbell's Kitchen Recipe Database!
Simply leave a comment below telling me what recipe you would create for a chance to win!
Last month's favorite recipe suggestion came from Chris: "I love using puff pastry to make ham and cheese pinwheels. Always a crowd favorite."
This is a sponsored post. All thoughts are my own, of course.