This post is sponsored Philadelphia Cream Cheese.
Easter is a couple of weeks away and we have a tradition of putting on a big Eggstravaganza at a local park. Big crowd, lots of kids, games, egg hunt … and, of course, the Easter treats! Oh, the treats.
This year I was thinking of easy recipes for kids that were both easy to make (my daughter loves making Easter treats–check out her Easter candy bark from last year), and easy to eat while running around at the park.
And then it hit me –graham cracker and frosting sandwiches! When I was a kid, my mom used to make these when she had leftover frosting. They are the simplest things ever but just so yummy. No kid can resist (even the grown up kinds).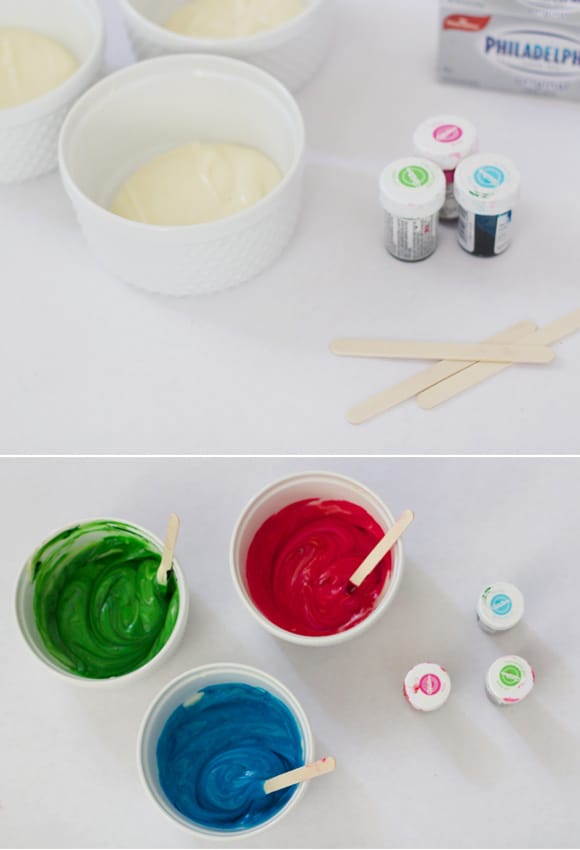 I started by making a batch of cream cheese frosting. The rich flavor of the Philadelphia Cream Cheese makes this simple dessert feel like a real treat. And since this is an Easter dessert, I chose three bright colors to mix in.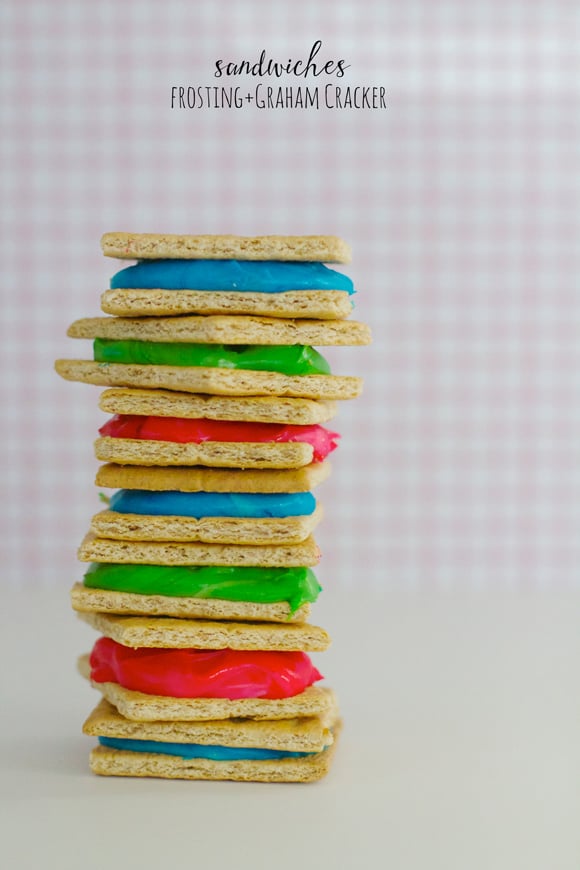 Once your frosting is made, all you have to do is spread it on one side of a graham cracker and then sandwich it with another. It is THAT simple.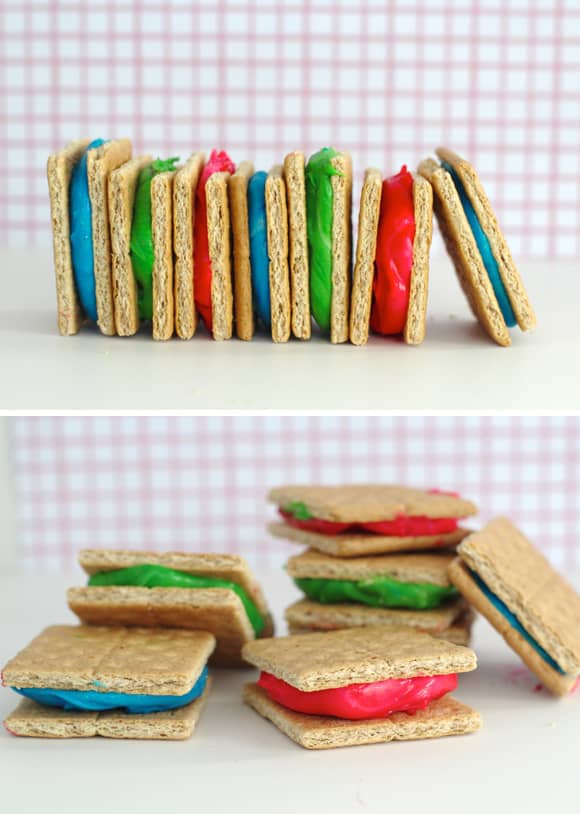 Once you make a bunch, pop them in the refrigerator so the icing firms up a bit. These taste really good chilled. I don't know why, but they just do.
You can make a big batch of these the night before Easter and then just bring the platter with you to your Easter celebrations or put them out for guests. Believe me, the kids will LOVE them. What's not to love about this bright Easter treat?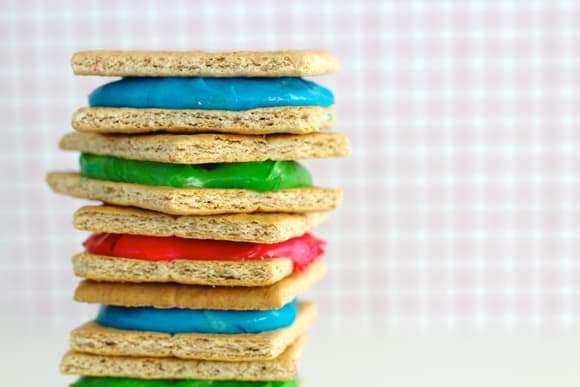 What are you going to make this Easter?
Frosting & Graham Cracker Sandwiches
Ingredients
8 ounces unsalted butter, softened
8 ounces cream cheese, softened
4 cups powdered sugar
2 teaspoons vanilla extract
Food coloring of your choice
To Make
Beat the butter and cream cheese with an electric mixer. With the mixer on low speed, add the powdered sugar a cup at a time until smooth and creamy. Beat in the vanilla extract
Once smooth, divide into separate bowls and add food coloring. You might want to chill n the refrigerator for 15 minutes before spreading on graham crackers.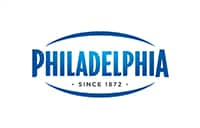 Thanks to Philadelphia Cream Cheese for allowing me to partner with them to come up with some fresh and delicious recipes for the Easter season! Do you have any favorite Easter recipes using Philadelphia? I'd love to hear your favorites in the comments below. **Note: I came up with this recipe and it is not an original Philadelphia Cream Cheese recipe.