If you're looking for a a simple theme for a graduation party, this is it! This young man graduated from my old high school (which made it super nostalgic to plan). If you are looking for a theme for a graduation party, be inspired by the school itself. School colors, plus old class yearbooks (we were able to gather editions from 20 years back!), then throw in real "school" stuff like chalk boards and lunch sacs. Here are a few pictures: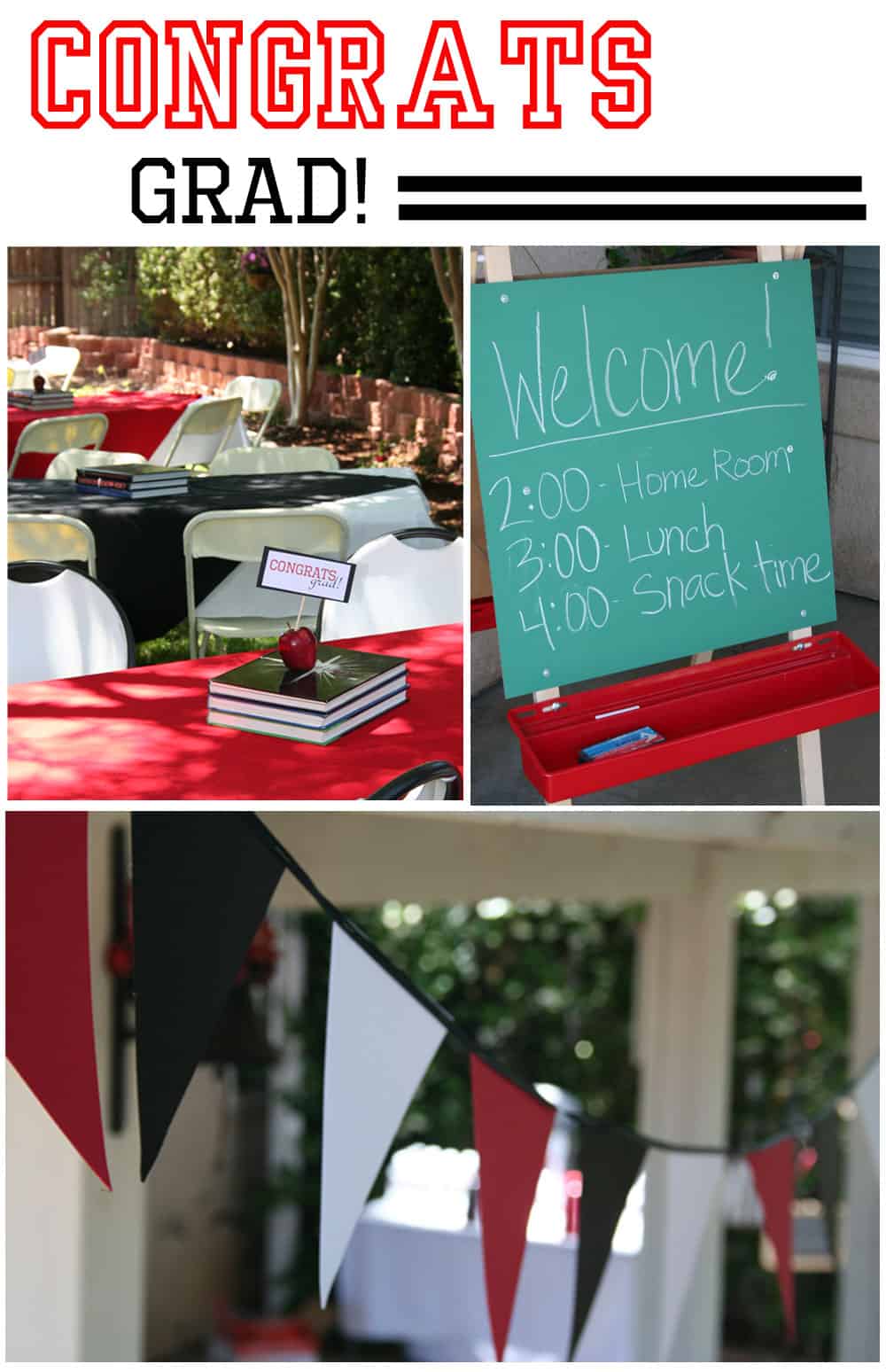 A chalk board else greeted guests at the door to introduce the "school" theme. My favorite DIY paper pennants decorated the party space– school colors of course (go big red)! I LOVE paper pennant for a simple and inexpensive decoration. If you read this site regularly, you might have seen them here, here, or here.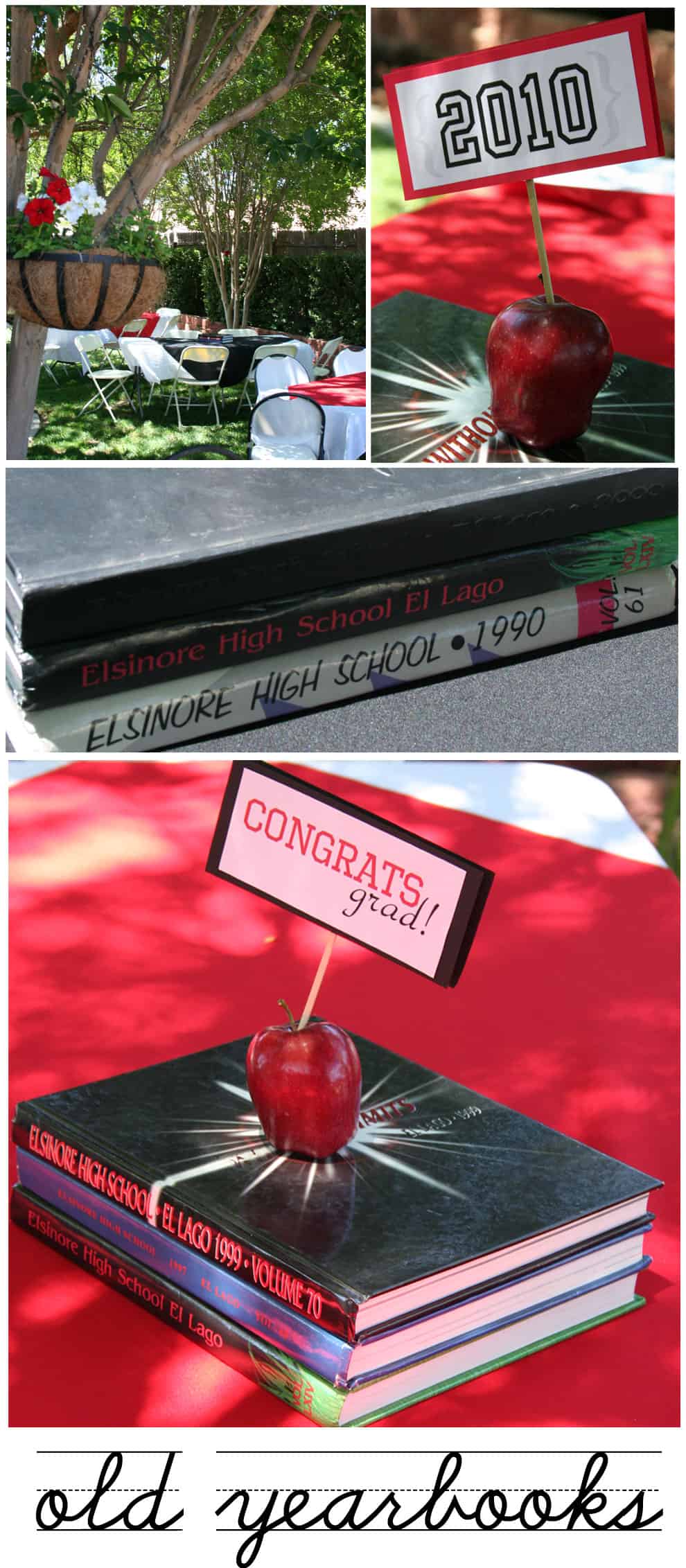 Those old yearbooks came in handy as centerpieces. Placed in stacks of three on each table. The yearbooks offered not only nostalgic decor but a fun activity and conversation starter. By mid-party, guests just couldn't resist opening up the old books a reliving old memories and laughing at long gone styles. I even got to read the message I left in my boyfriend of 5 months (now husband's!) yearbook. TOO FUNNY! Placed on each stack of books was a simple red apple with a congratulatory message placed in it.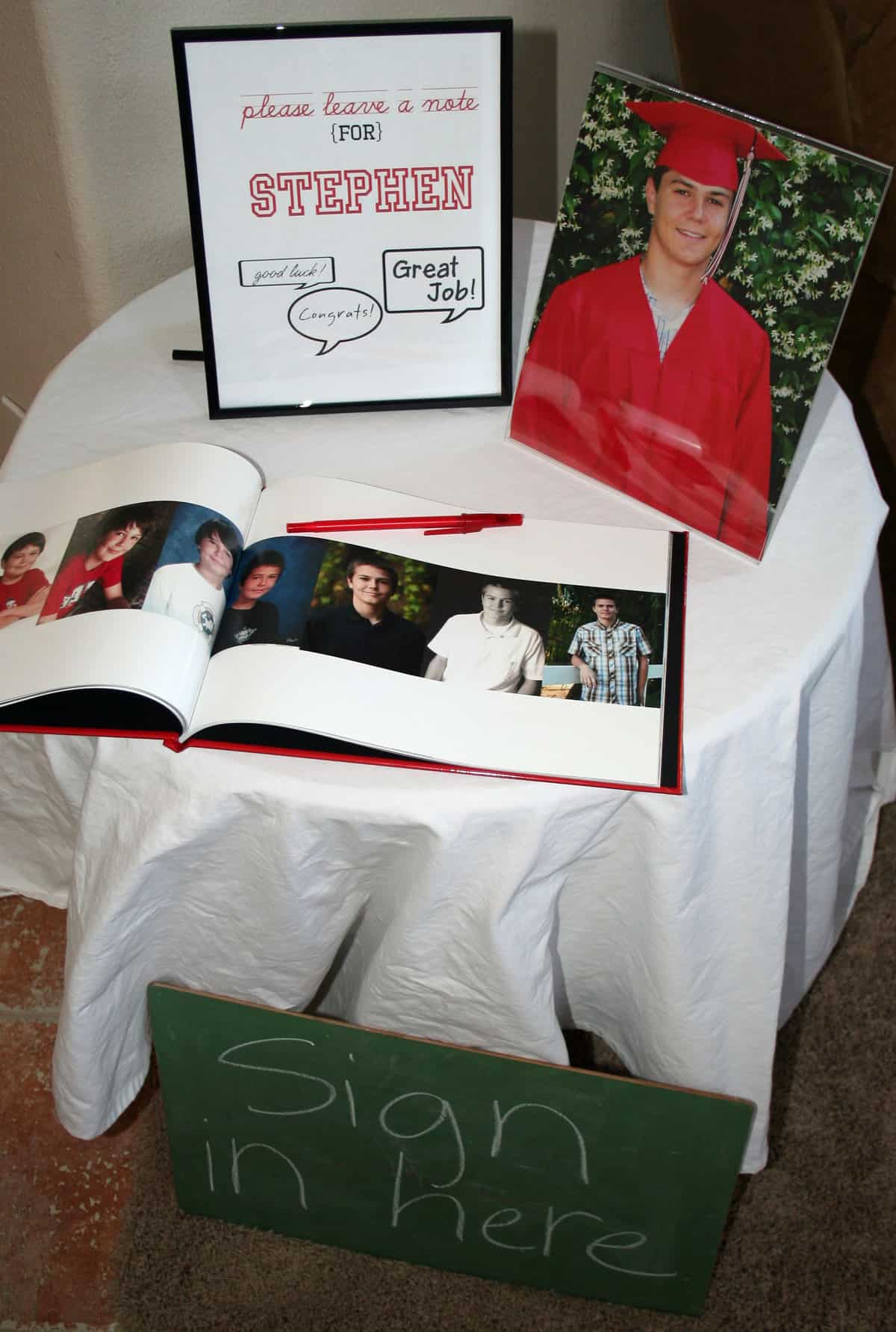 Before leaving, each guest was asked to "sign in." The grad's parents made a heartwarming book of photos from his school days. Each guest signed throughout the book just like signing a yearbook. This was my favorite element of the party.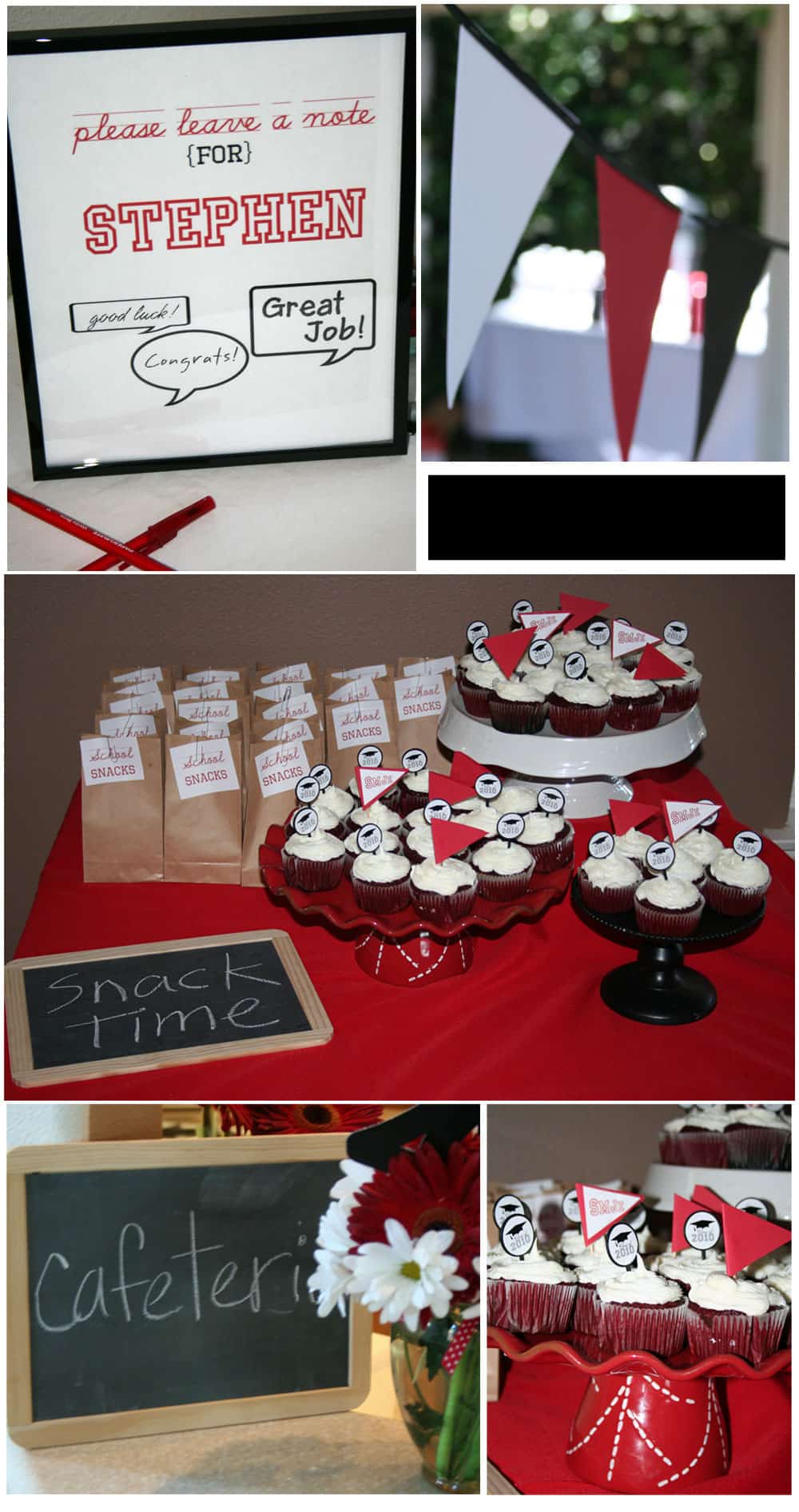 Red velvet cupcakes (his favorite) for dessert and mini lunch sac favors offered as favors for the taking. I told you all, this theme for a graduation party is super simple to pull of yourself (and on budget).
A close up of the favors. For the DIY instructions on these mini lunch sac treats, see this post.
Fonts used in this party: School Script Dashed and Octin Sports Free
*School Script Dashed font and Octin Sports Free font are free to download from http://www.dafont.com/.
What do you think? Will this work for your grad?