I totally think that 1st birthdays are attention hoggers. Sure they are important milestones– but come on, how often does the 2nd birthday get complete attention and an awesome theme? Time for a change parents because Michelle from The Creativity Room is sharing this spectacular Tiny Two Party theme that will have you looking forward to that #2 milestone year.
Of course this "tiny" party theme idea can be used for birthdays other than the 2nd, however like Michelle says "everything is cuter tiny" and I think that goes for kids to :). At two they are like tiny big people and I think this theme is so fitting.
Michelle designed her own "Tiny Two" party invite, sharing how she did this over on her blog. You can easily make your invite in any format, just as long as it is tiny! I love the pink and teal color scheme she used throughout this tiny event, however you can select any colors that suite your desires.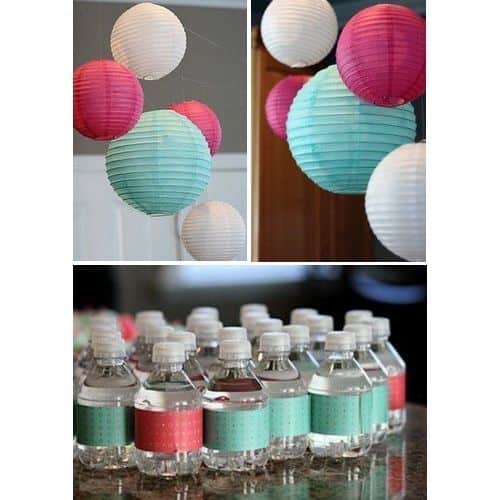 For decor, the color scheme was carried through in every detail. From the hanging paper lanterns (not so tiny- but really cute), to the mini water bottle labels.
This tiny food is perhaps my favorite party theme detail! Adorable mini hot dogs and hamburgers (the tiny buns were homemade) are perfect for a tiny toddler's hands! You can serve up any menu you fancy, just be sure to shrink it.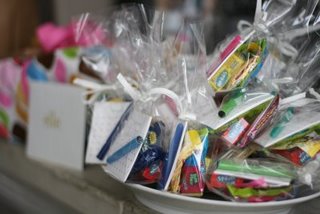 Tiny party favors were made up of mini activity pads, coloring books, crayons, and tiny candies.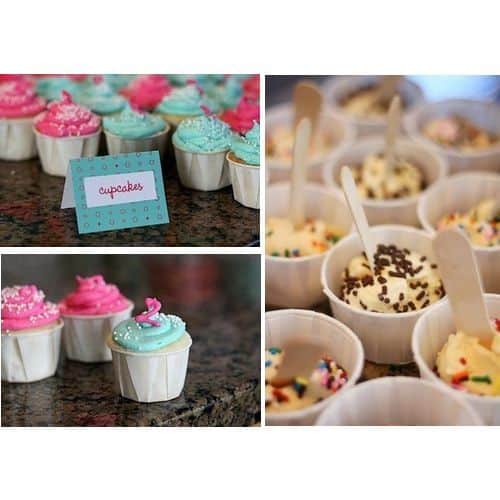 Sweet birthday treats in tiny party fashion! Mini cupcakes baked using mini baking cups and bite size ice cream cups. The birthday girl had her own special birthday cake… a tiny one of course!
Check out all the tiny party details I left out over at The Creativity Room where Michelle is coming up with new fabulous ideas on a regular basis!