Looking for an invitation that is sure to stand out? I'm delighted to introduce one of our newest sponsors, When & Where Invitations. Their unique designs, high quality feel and  three-dimensional designs really caught my eye. I'm super excited to have them join our family of sponsors and have been dying to show you some of my favorite invites! Aren't these holiday designs darling?
When & Where Invites (created by the very talented Amanda Richardson) gives an innovative twist to your ordinary flat invitation. These three-dimensial designs are meant to impress the recipient and reflect the style of the sender. What a great way to set the tone for your stylish party or wedding, right? Loving them! Here are some fun birthday invites.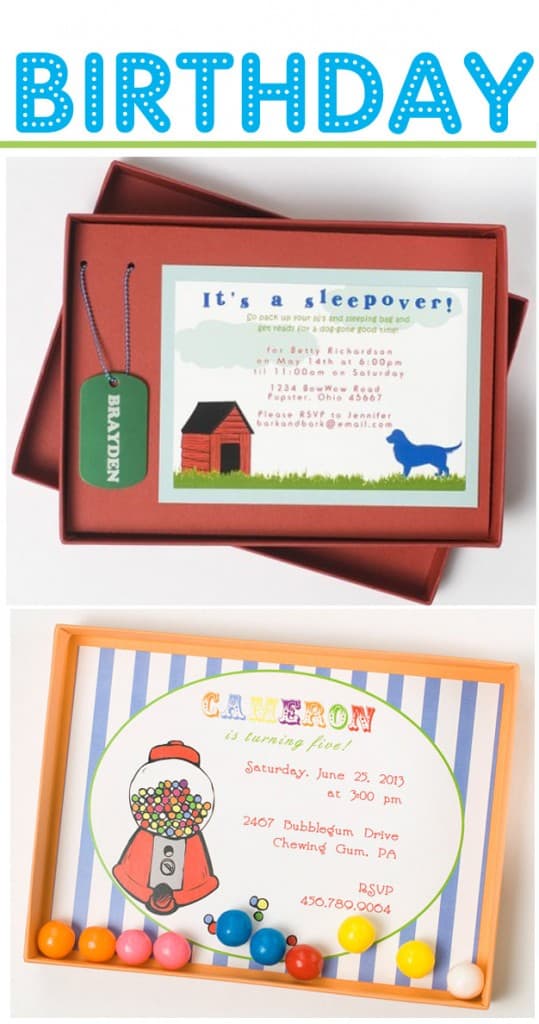 Great right? Look at these unique wedding invitations:
If you have an upcoming occasion, I would definitely consider ordering from When & Where Invitations — why not try something new? I have a feeling your invitation will be one they remember! Tell Amanda I sent you, and happy planning!