This vintage themed wedding offers delightful photos that will certainly have you feelin' the love of this couple. If you are looking for some great vintage wedding inspiration– here it is!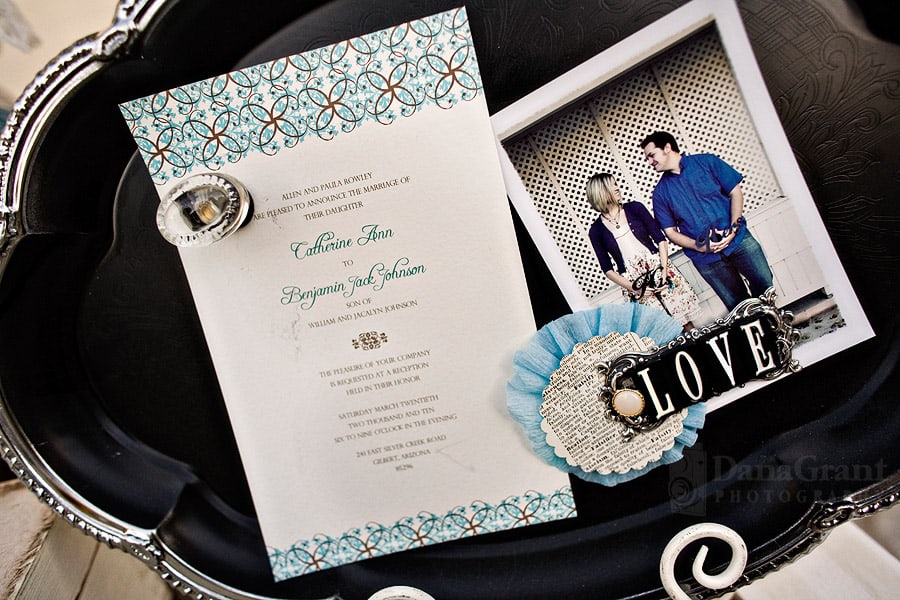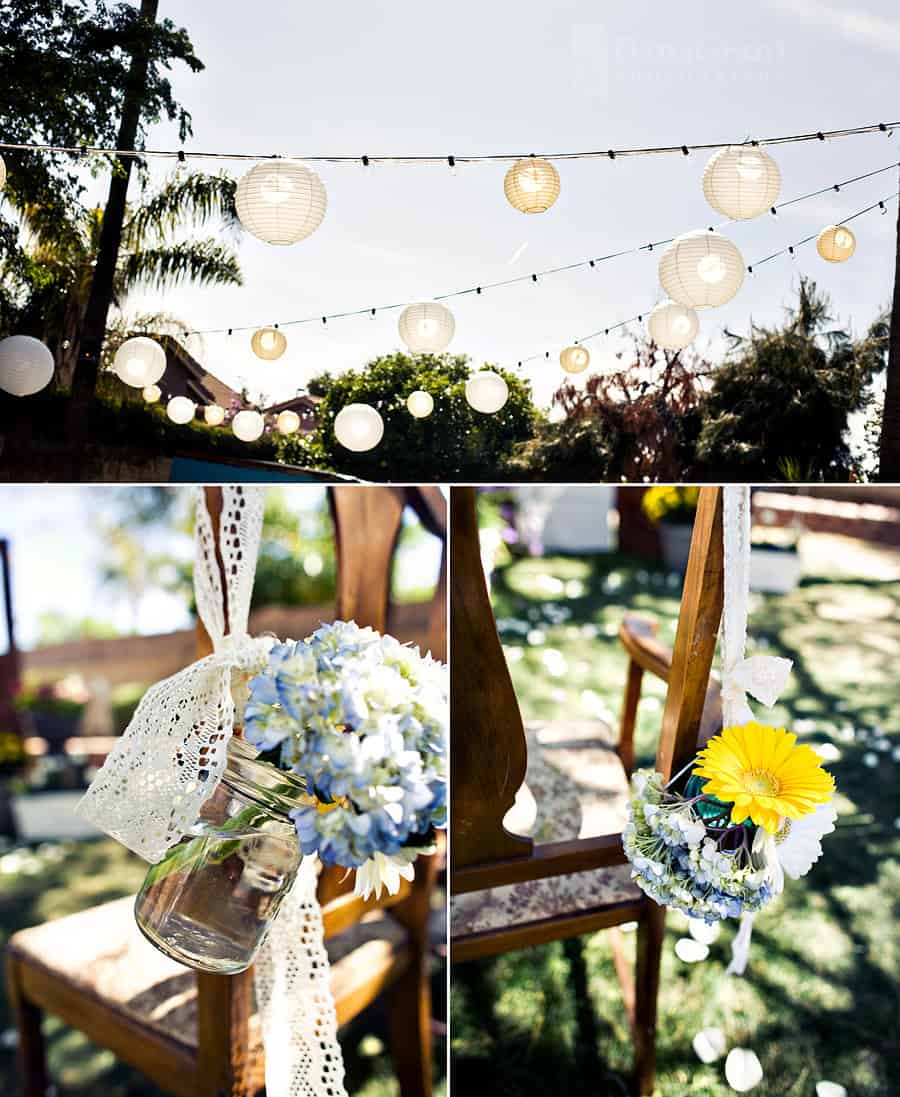 Love the use of lace here- just a touch here and there really create a vintage feel.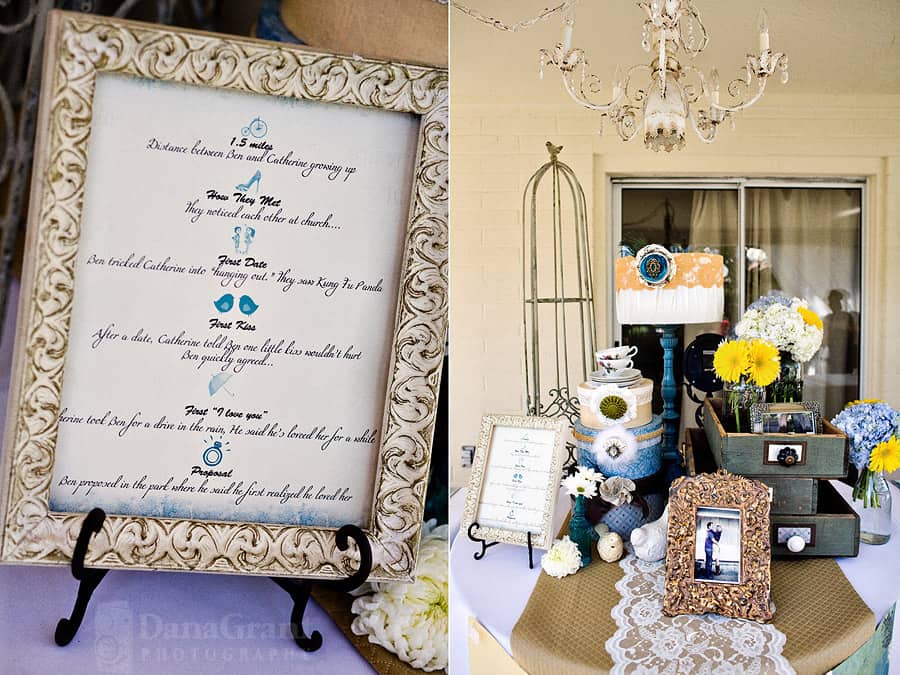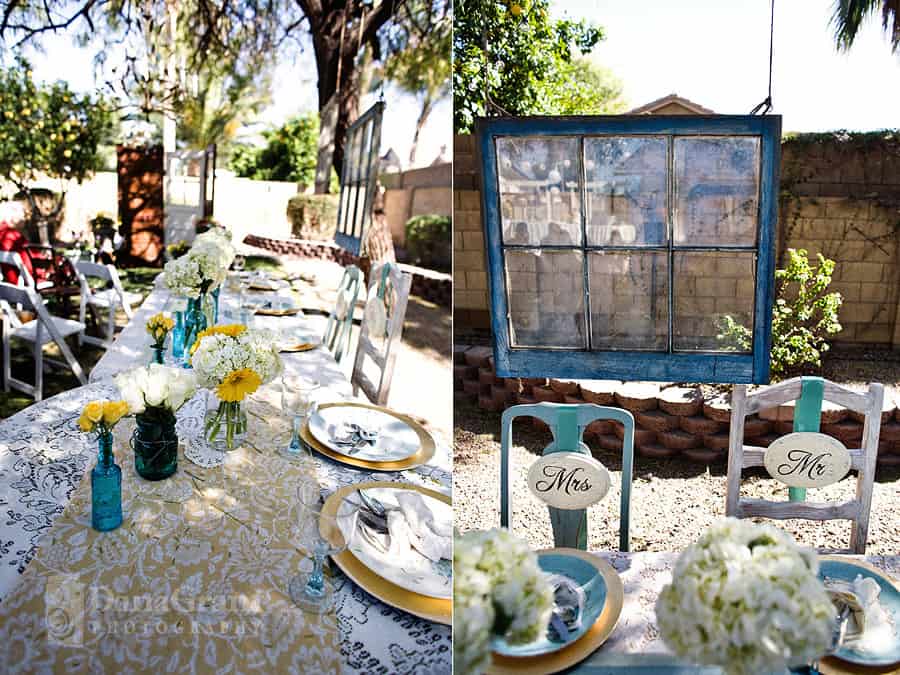 Teal and a pale yellow feel chic yet warming– a great color palette for a vintage theme.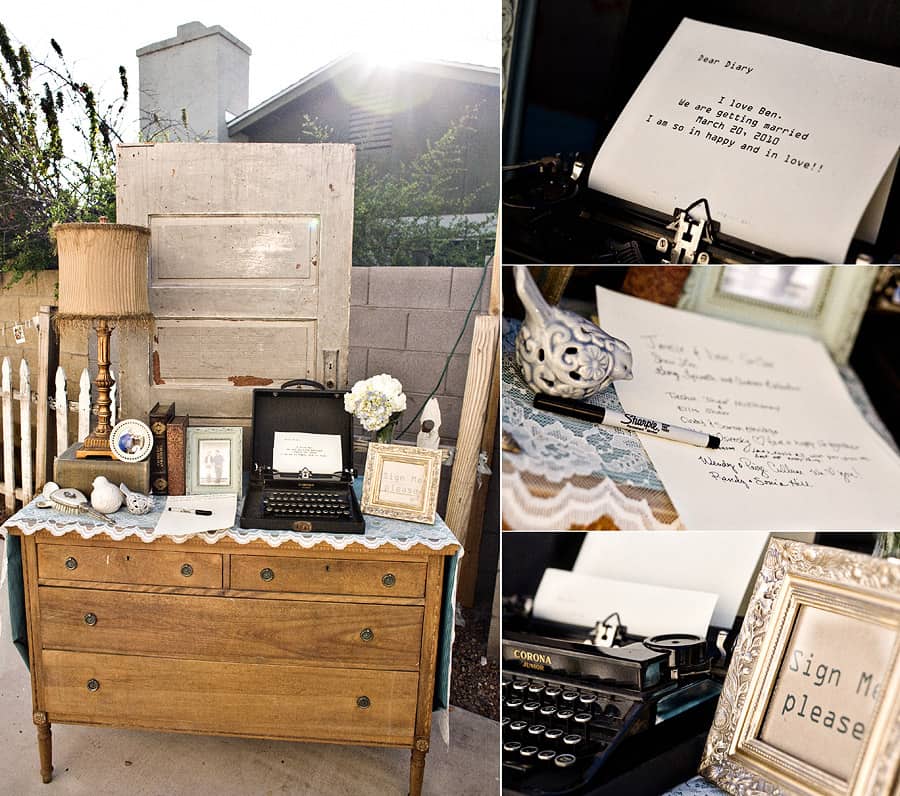 Remember my love for using typewriters as guest books? Nice touch here as well.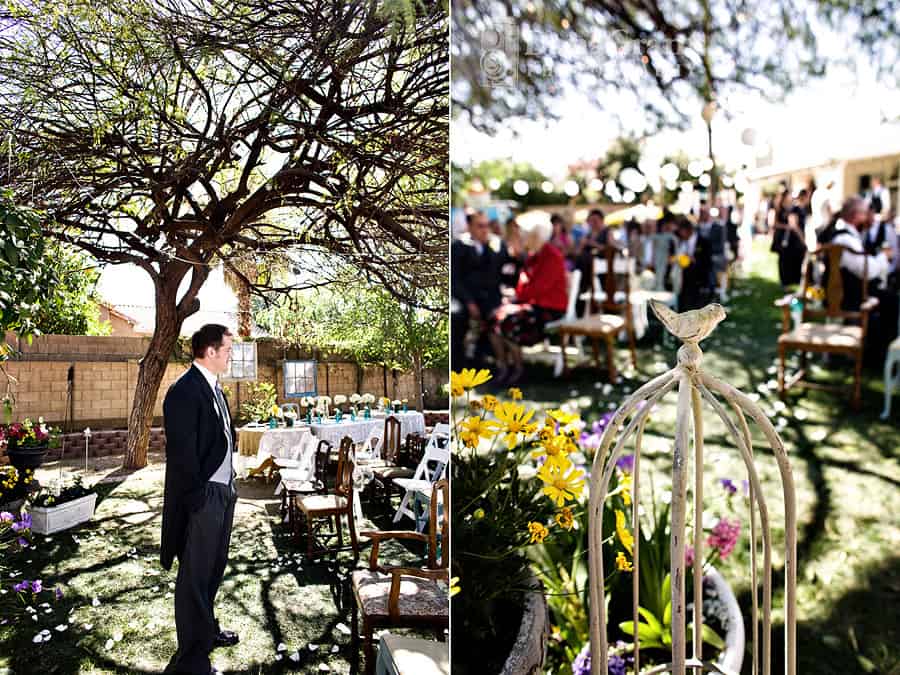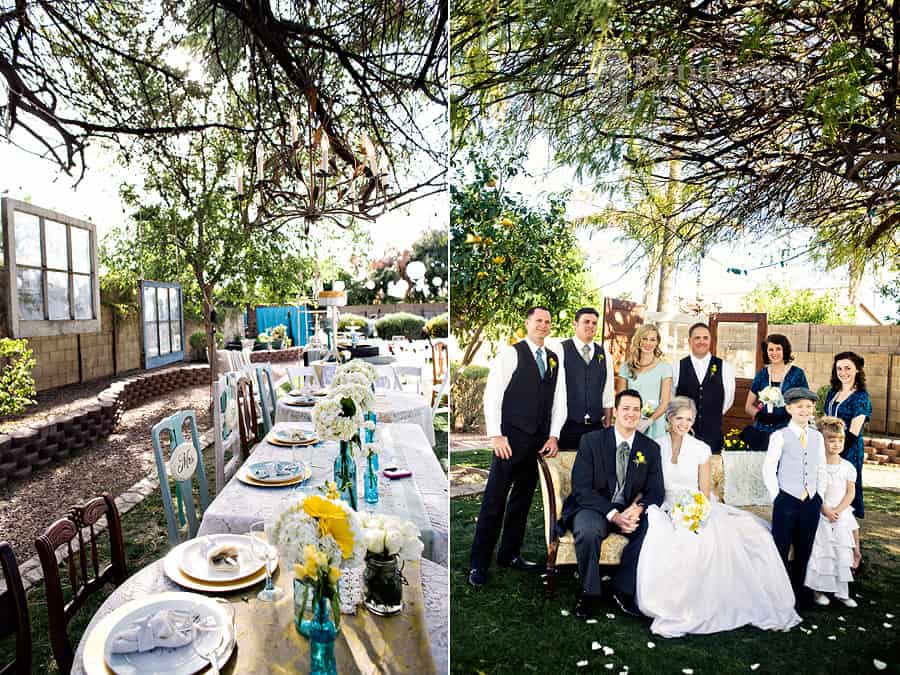 Here is the gorgeous wedding party. The couple Catie + Ben look amazing!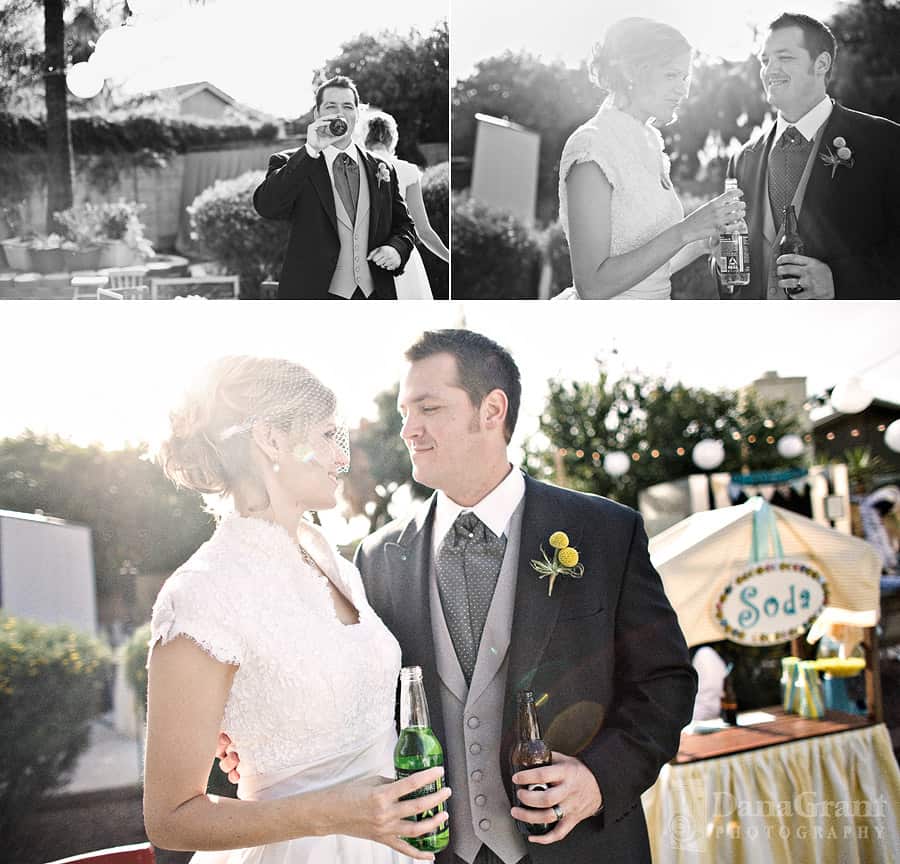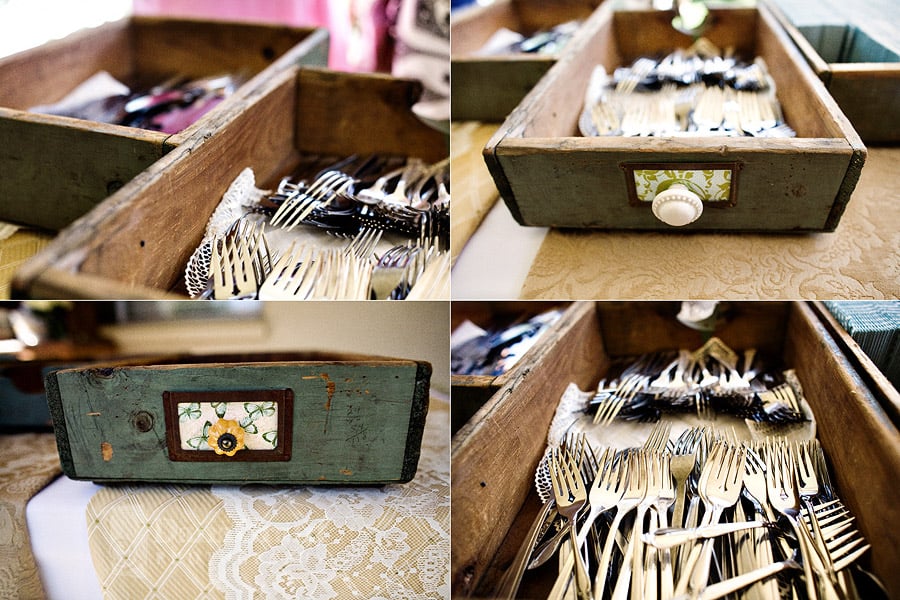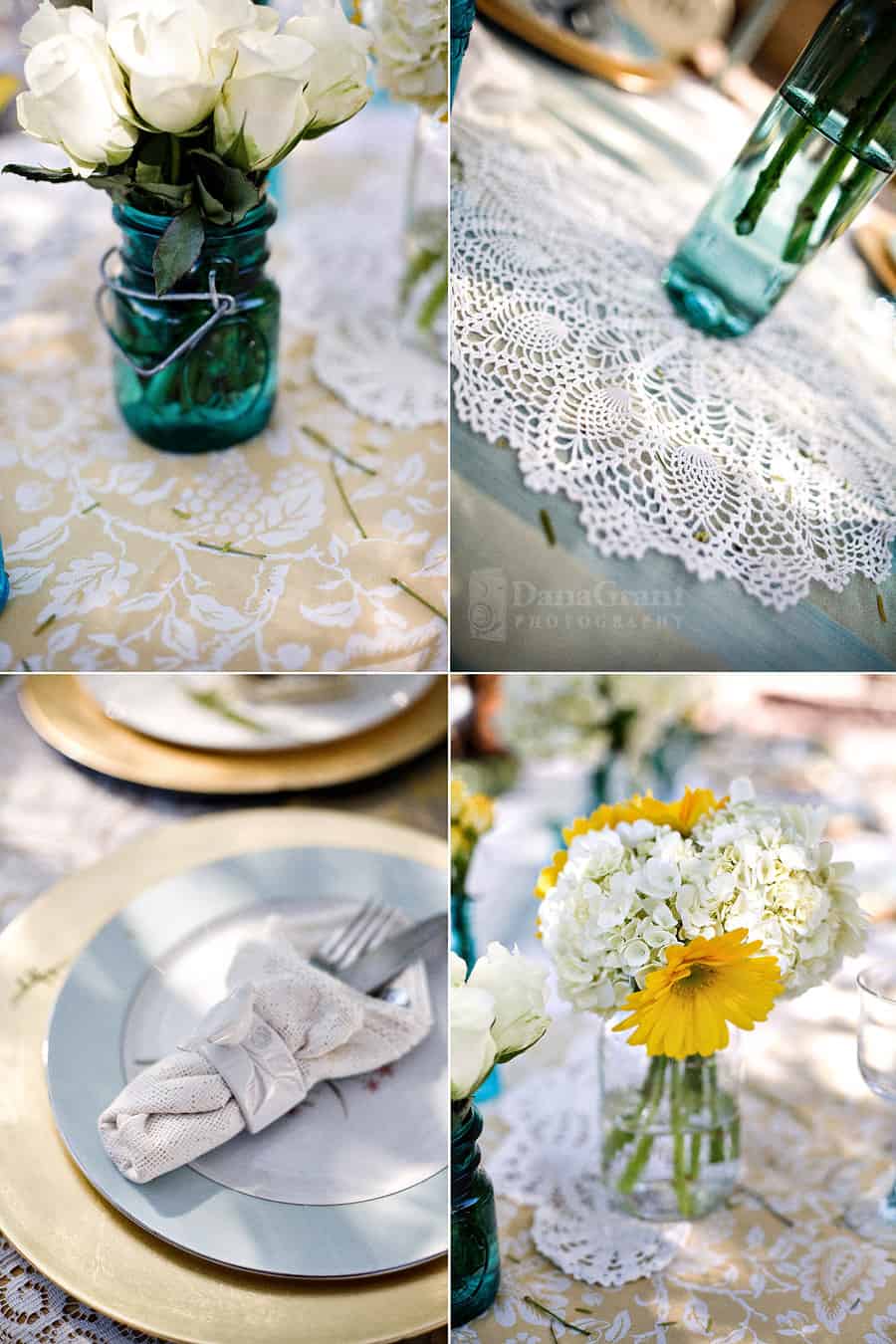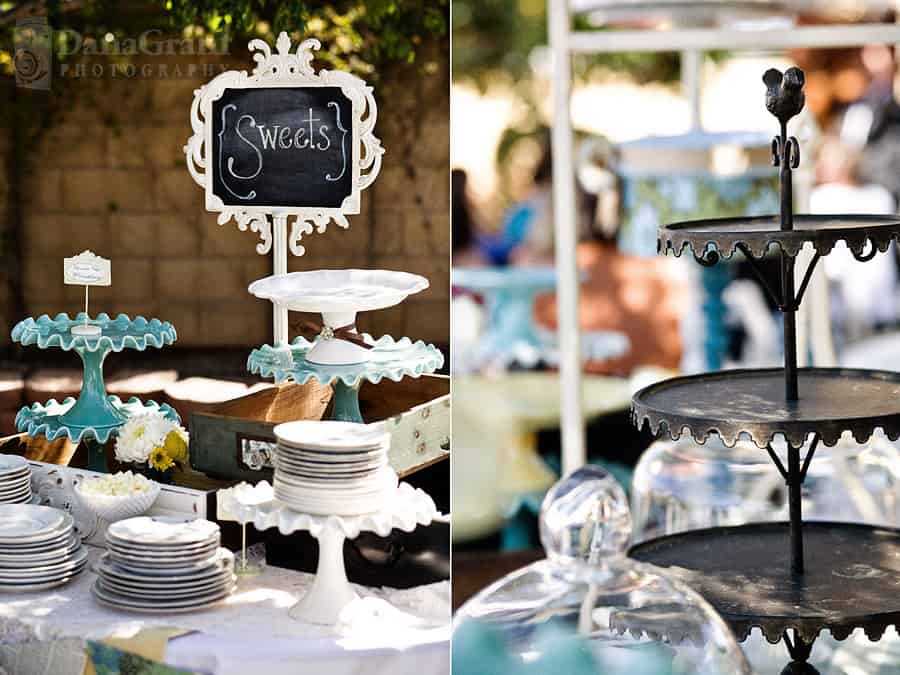 These vintage-feeling cane stands make for the perfect dessert table!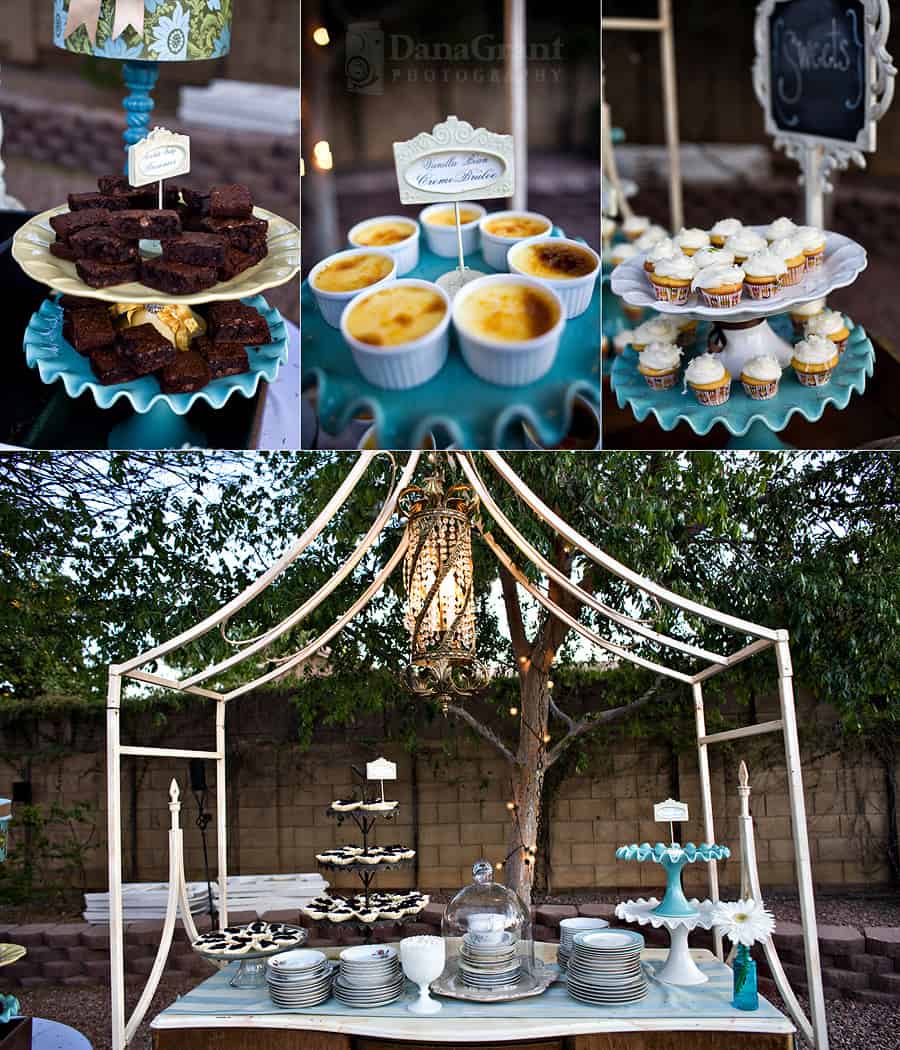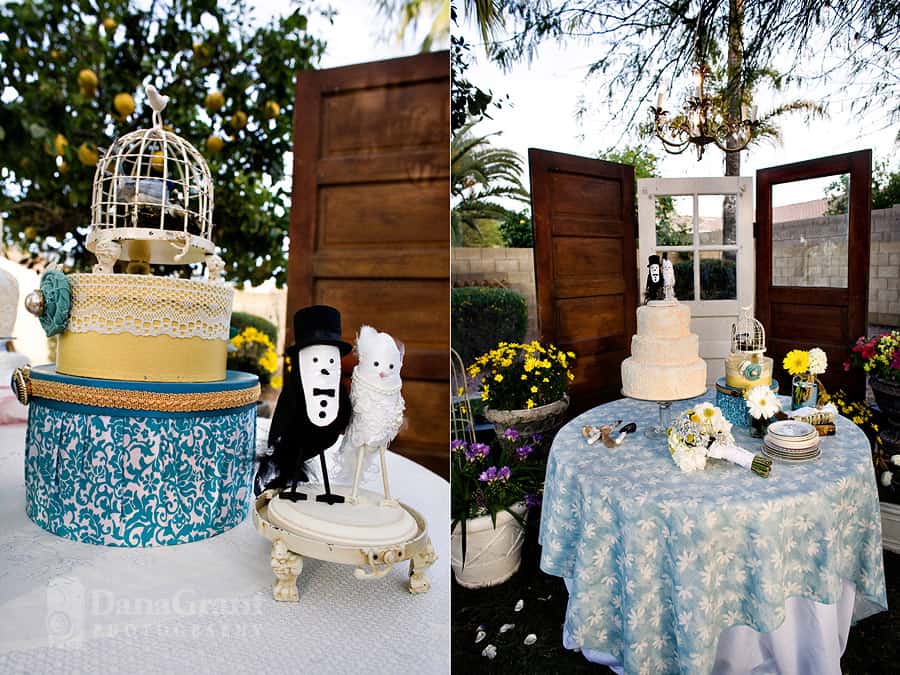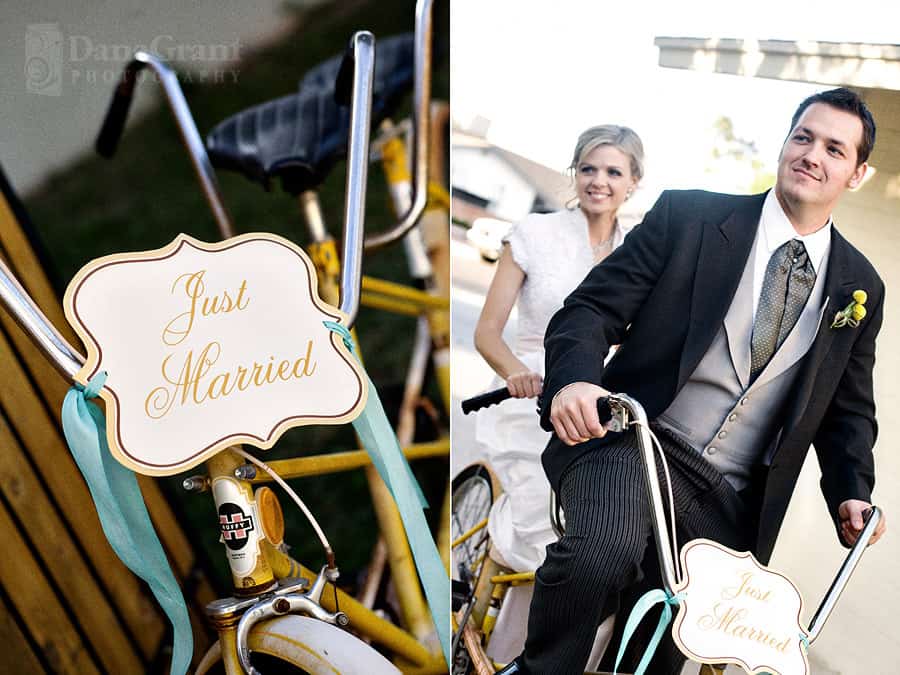 Too see more of this amazing vintage themed wedding, visit Dana Grant Photography. She has many more stunning photos of Catie and Ben's vintage styled wedding. It was hard for me to choose which to feature.. thus I insist that you visit Dana's Part 1, Part 2. and Part 3 of this wedding.