Want to know how to make chocolate covered strawberries even better? Try soaking them in chocolate vodka overnight before you dip them! If you haven't tried vodka soaked strawberries, you definitely are missing out!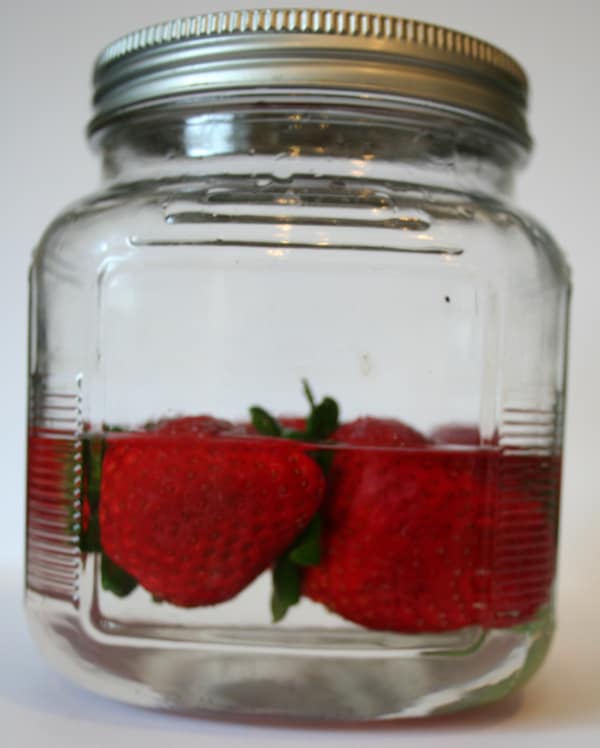 First, rinse your strawberries. Then place them in a jar. Pour in chocolate vodka until they are submerged. Seal and refrigerate for 24 hours. *Note – you really need to let them soak. I ate one after only 6 hours and your could note yet taste the vodka.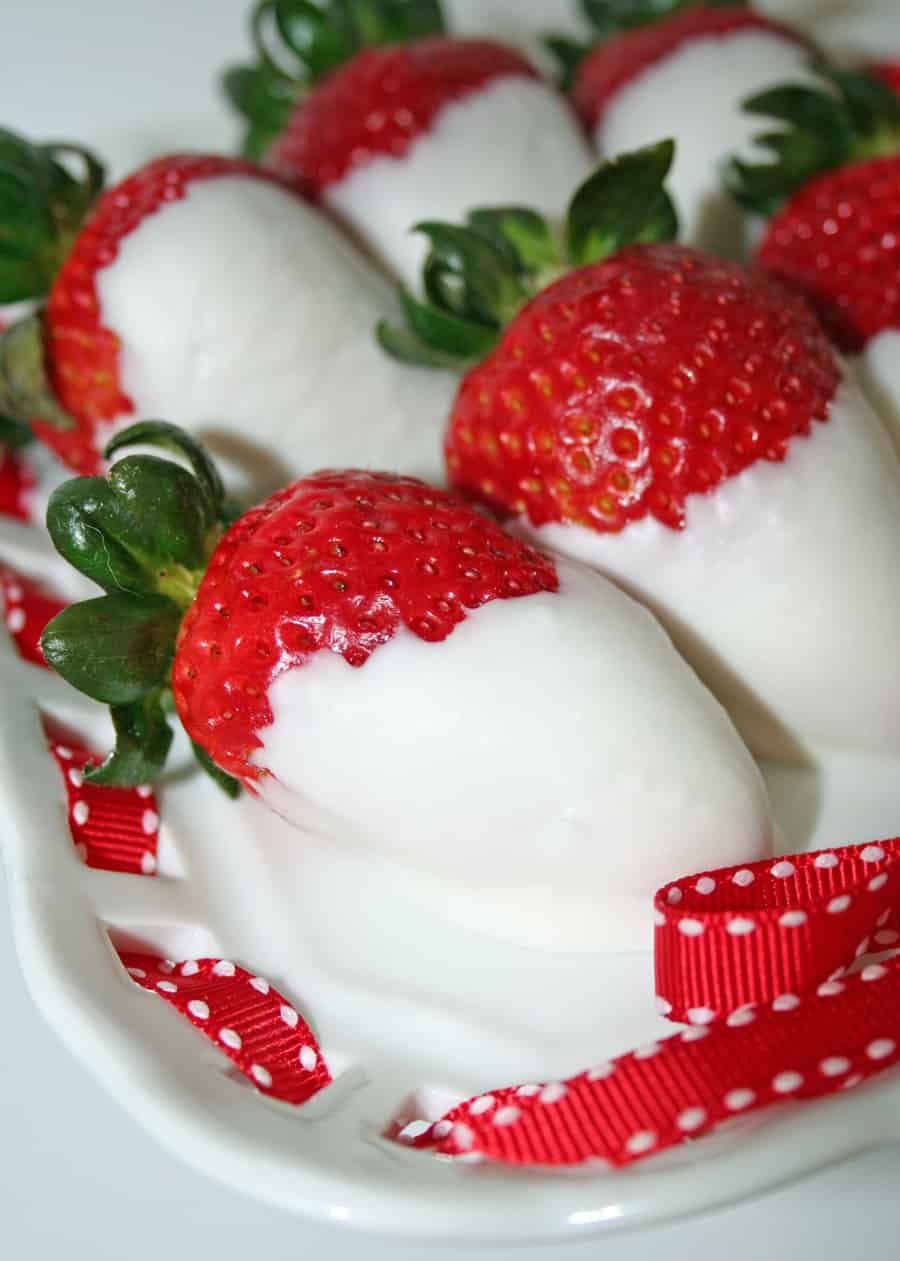 After 24 hours (or so), remove the strawberries from the jar of vodka and pat dry. Then dip into your favorite melted chocolate (I chose white chocolate).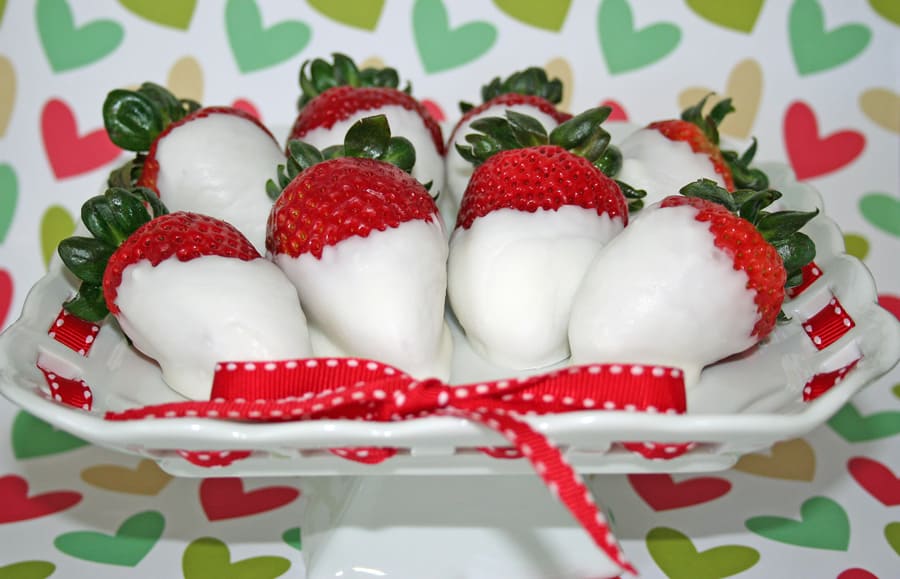 Then arrange your vodka-soaked dipped berries onto a cute cake stand or platter. Your loved ones will be oh-so-thankful!
Chocolate Covered Strawberries Recipe
–Large Strawberries
-Chocolate infused vodka (such as Godiva)
-Chocolate for melting
*Rinse berries and soak in a jar of vodka for at least 24 hours. Remove berries from jar and pat dry. Dip berries into melted chocolate and let dry on wax paper. Plate and serve!