Looking for fresh and modern party supplies? Want your next birthday party, baby shower, or special event to have a "pulled together" look? The Celebration Shoppe can handle that for you! Thoughtfully Simple is proud to be working with this stylish company and we wanted to take a moment to show off some of their fabulous designs.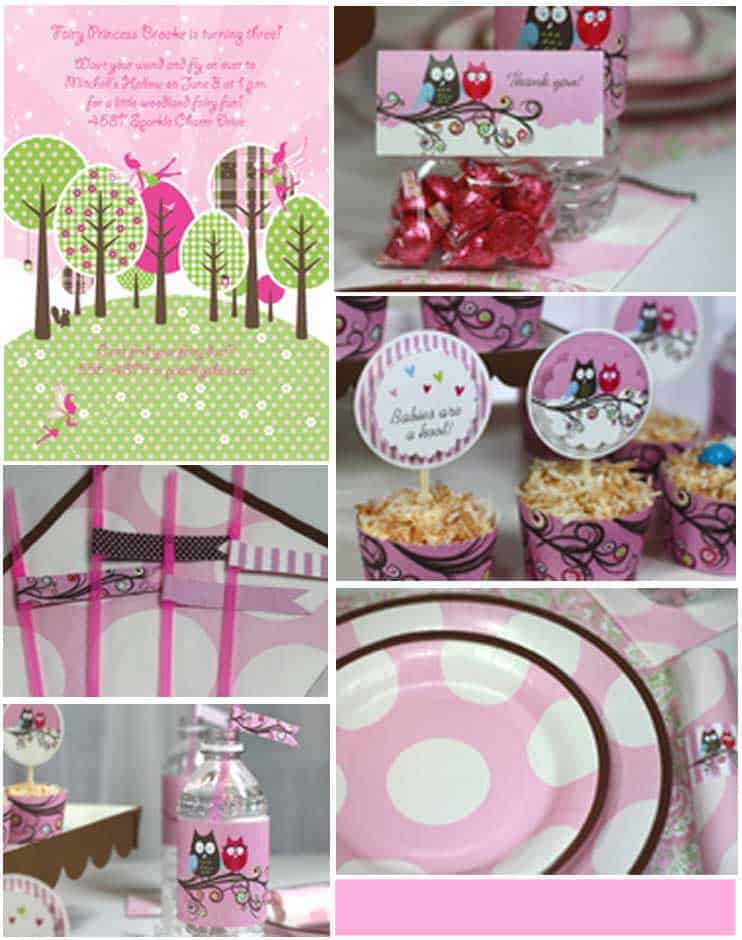 Perfect for a couple's baby shower- This "Guess whooo's having a baby?" theme is adorable! Bye, bye rubber ducky, hello owl! These owl themed party supplies will be a hoot!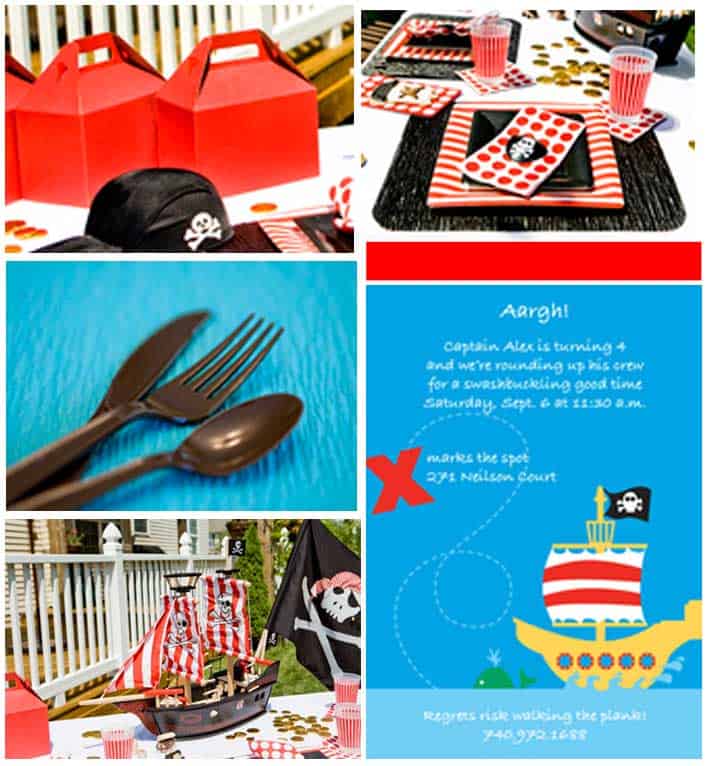 Aargh Matey! This pirate ship party is clever and fun. If you are looking for pirate themed party supplies— I highly recommend these. I love the use of red and white dots accompanied with the red and white stripes- a total "pirate" vibe.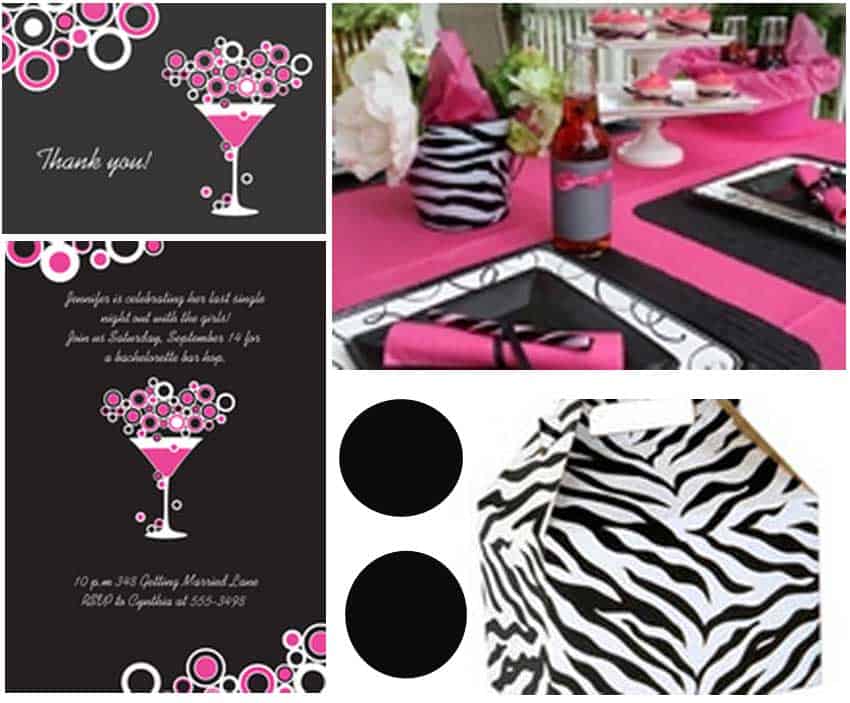 This pink, black, and zebra motif is perfect for many girlfriend gatherings. Bachelorette party, birthday…. just because? This "Bubbly" theme can cover it all. Chic yet playful, what could be better?
These are just three of the fun modern party themes offered by The Celebration Shoppe. I will be sharing more of my favorites…. so stay tuned!