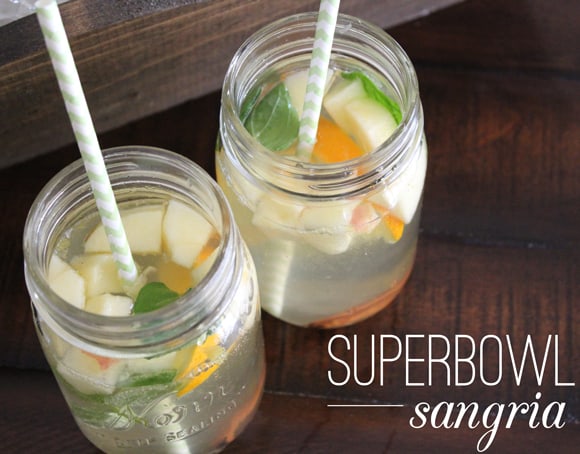 The big game is a week away, have you made your Superbowl menu? As far as beverages go, beer is a given (of course) but to be honest — I tire from beer quickly. I was thinking that with all that oh-so-good-but-bad-for-you food why not sip something a bit more on the lighter and refreshing side this year? Hence, Superbowl sangria.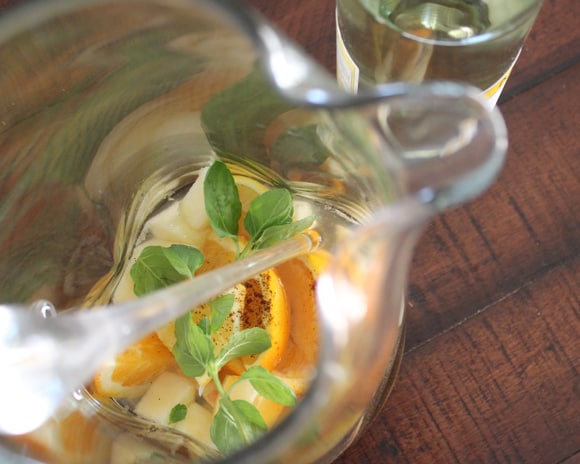 This white sangria recipe is full of bright flavors (think honeycrisp apples, oranges and lemons) and I LOVE the idea of pre-making and filling mason jars. On game day, just toss the jars into a bucket of ice and guests can grab and sip as they please.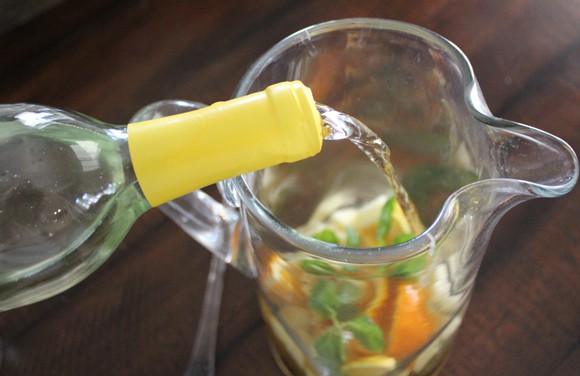 The liquor is a bit of Contreau and your favorite Pinot Grigio (or other favorite white wine).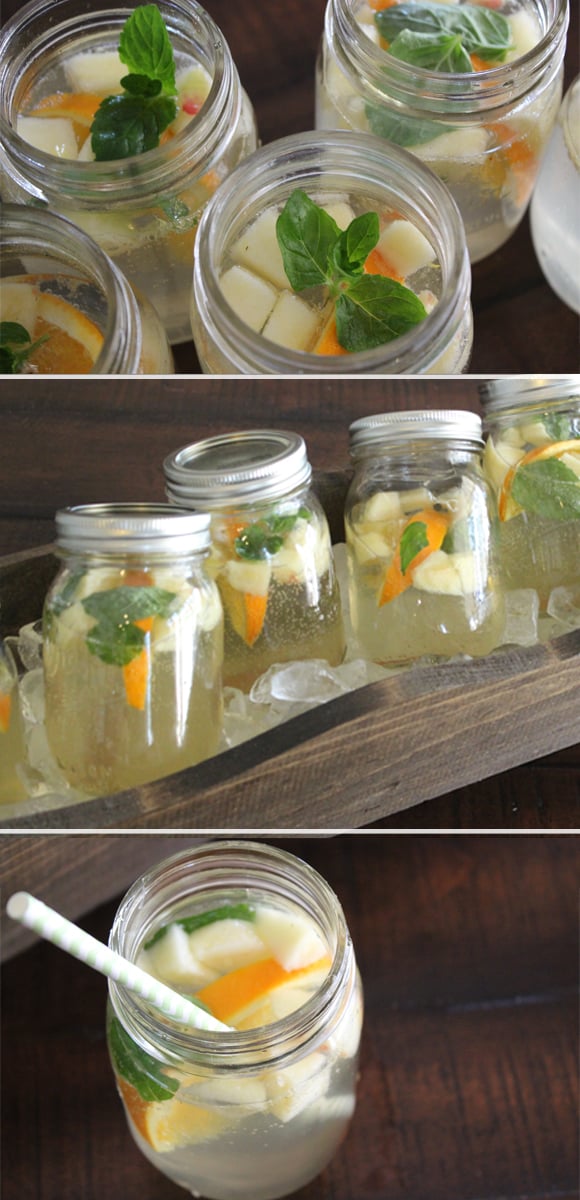 Make up a batch and leave in the refrigerate for about 4 hours. Then you're ready to fill up your mason jars and toss on ice until guests arrive.
What do you think? Will Superbowl Sangria make it on your game day menu?
Superbowl Sangria
2 honeycrisp apples
1 large orange
1 lemon
Cinnamon Sticks
1/2 tsp ground cloves
1 bottle Pinot Grigio (or other white wine)
1/4 cup Contreau
1/2 cup honey
Club Soda
Mint
To Make: Peel, core, and dice apples. Place in Pitcher. Add orange (cut into slices) and a lemon (quartered). To pitcher, also add cloves, a few sprigs of mint, honey and Contreau. Pour in bottle of white wine. Refrigerate for 4 hours or more. Right before your guests arrive, fill mason jars 3/4 full of sangria and then top with club soda. Add fresh mint and close with lid. Keep in fridge or on ice.
Cheers.