Does your little Dorthy love the Wizard of Oz? Why not think about planning a Wizard of Oz birthday party for her? Here are a few ideas I think she would love. With a little planning, she'll definitely be calling you the Good Witch of the North!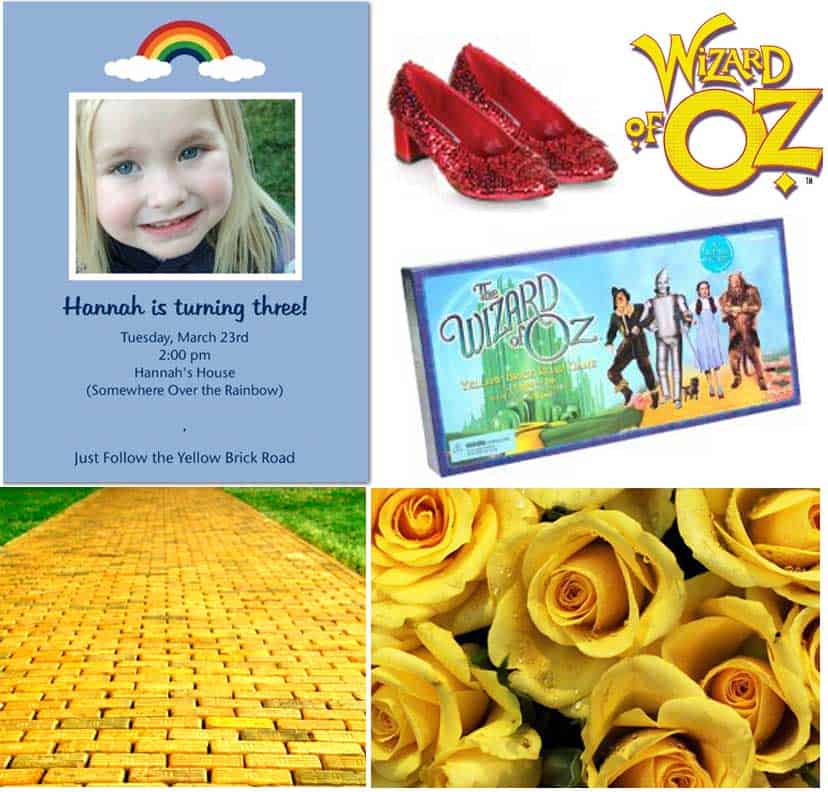 I like this rainbow invitation. Of course, you can also include your actual address- however I still like the idea of including the text: "somewhere over the rainbow" and "just follow the yellow brick road."
Speaking of the yellow brick road, you can paint a path leading to your door using sidewalk safe paint, or a make a yellow aisle runner using felt fabric from your local fabric shop. If you don't have a path this would work on, you can plant yellow flowers in oblong flower boxes to line your walkway.
For other decor (or just for some fun) set out this themed game: The Wizard of Oz Yellow Brick Road Game. This can even be set out as entertainment if parents will be in attendance.
Perhaps my favorite idea, is to have each girl remove their shoes at the front door and slip on a pair of adorable ruby red slippers. These can double as party favors, as each girl can wear them home and continue her play once the party has ended.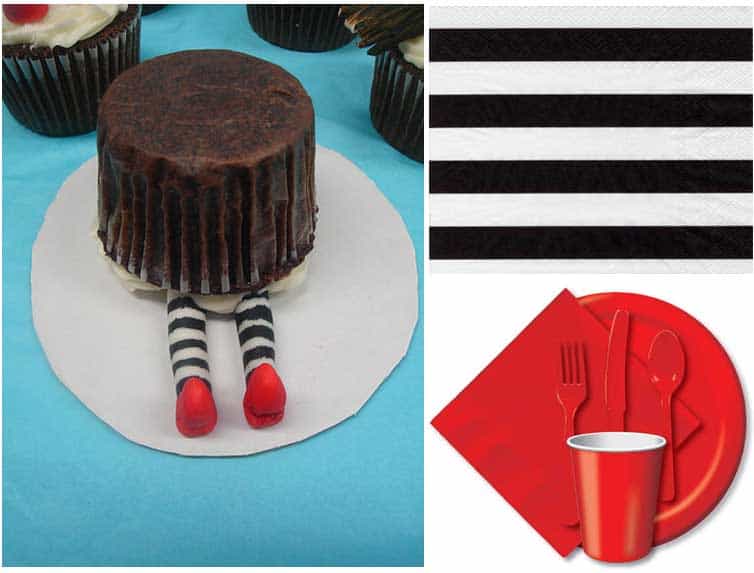 These wicked witch cupcakes are perfect for a Wizard of Oz party! Serve them with these black and white striped napkins and ruby red paper goods for a complete look.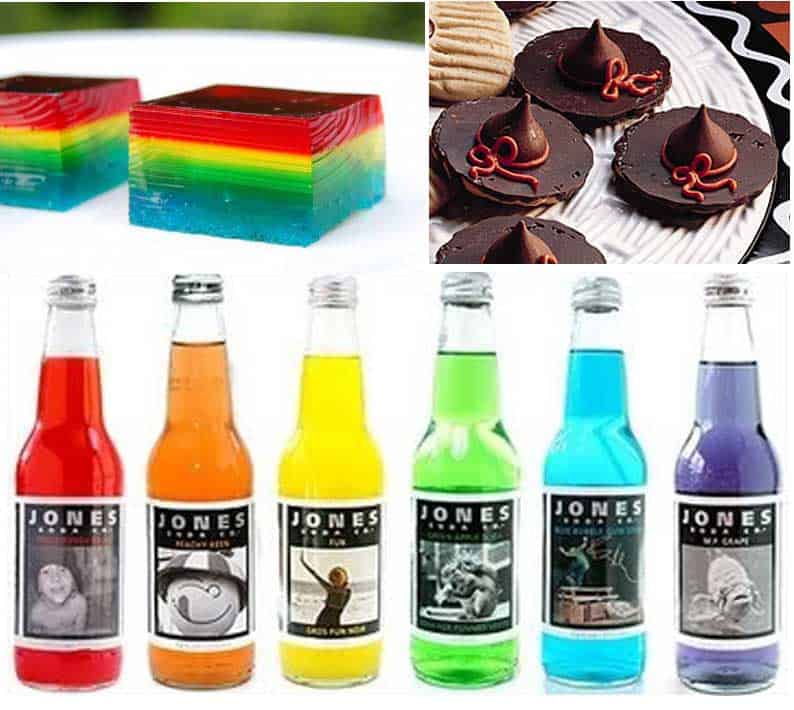 Need more dessert ideas? How about "somewhere over the rainbow jello?" Or these "wicked witch hat cookies?" For drinks, display a rainbow of Jones Sodas, and let each child choose their favorite.
Hope you have some inspiration for your party, have fun in Oz!