Today I am receiving so many emails, tweets, and messages asking if I had a Halloween party and email inquires like (as one reader put it), "Why are you starving us of your party pictures?" that I decided to throw up a few pictures from our party. Oh, and of course I had a party, did you really doubt me?
I wanted to do a little something to keep the kiddos (and their parents) busy pre trick-or-treating time.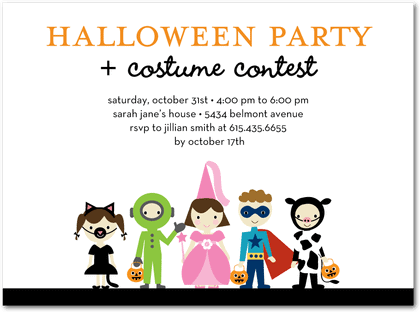 The Halloween invites sent out to the little monsters.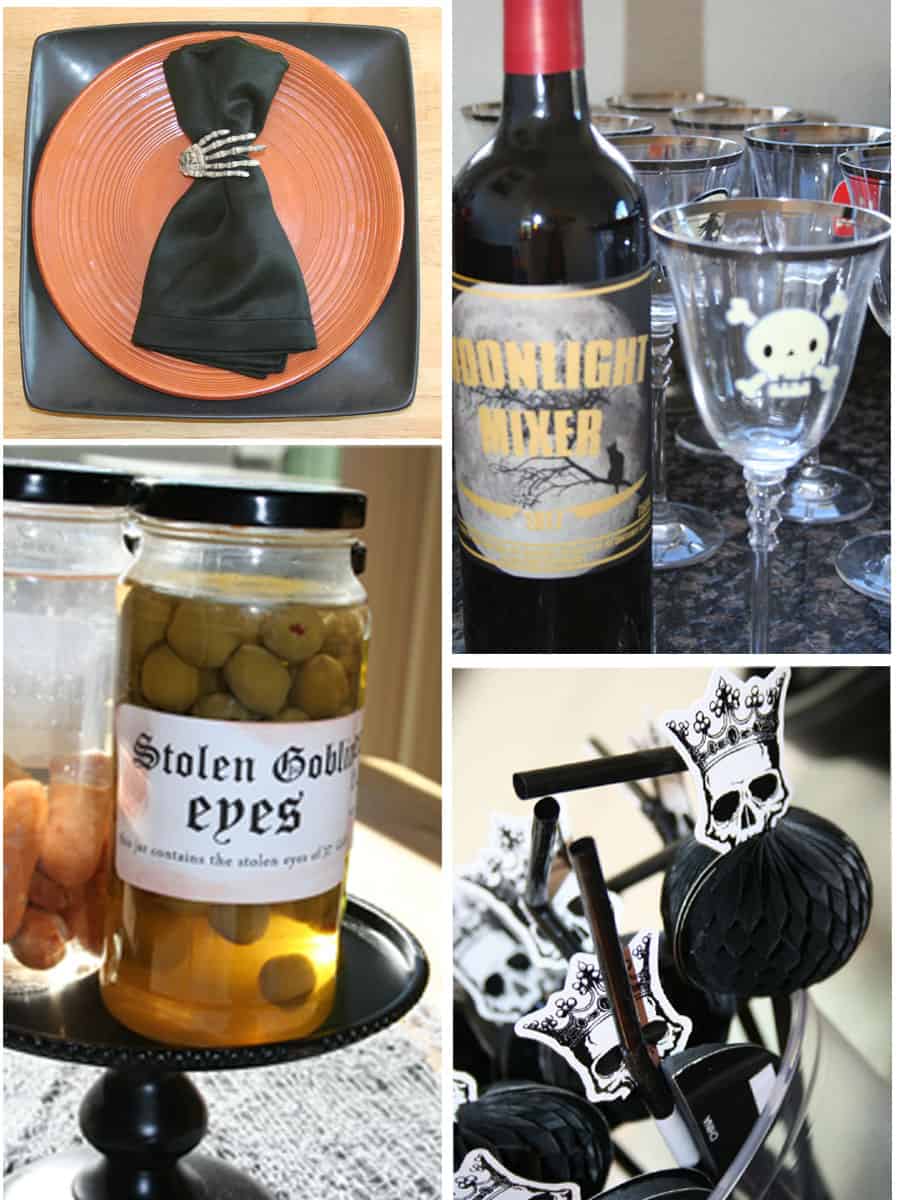 Some of the simple DIY Halloween decor. The Halloween wine glasses were made by rubbing on scrapbook transfers. They come right off with a quick soak in warm water.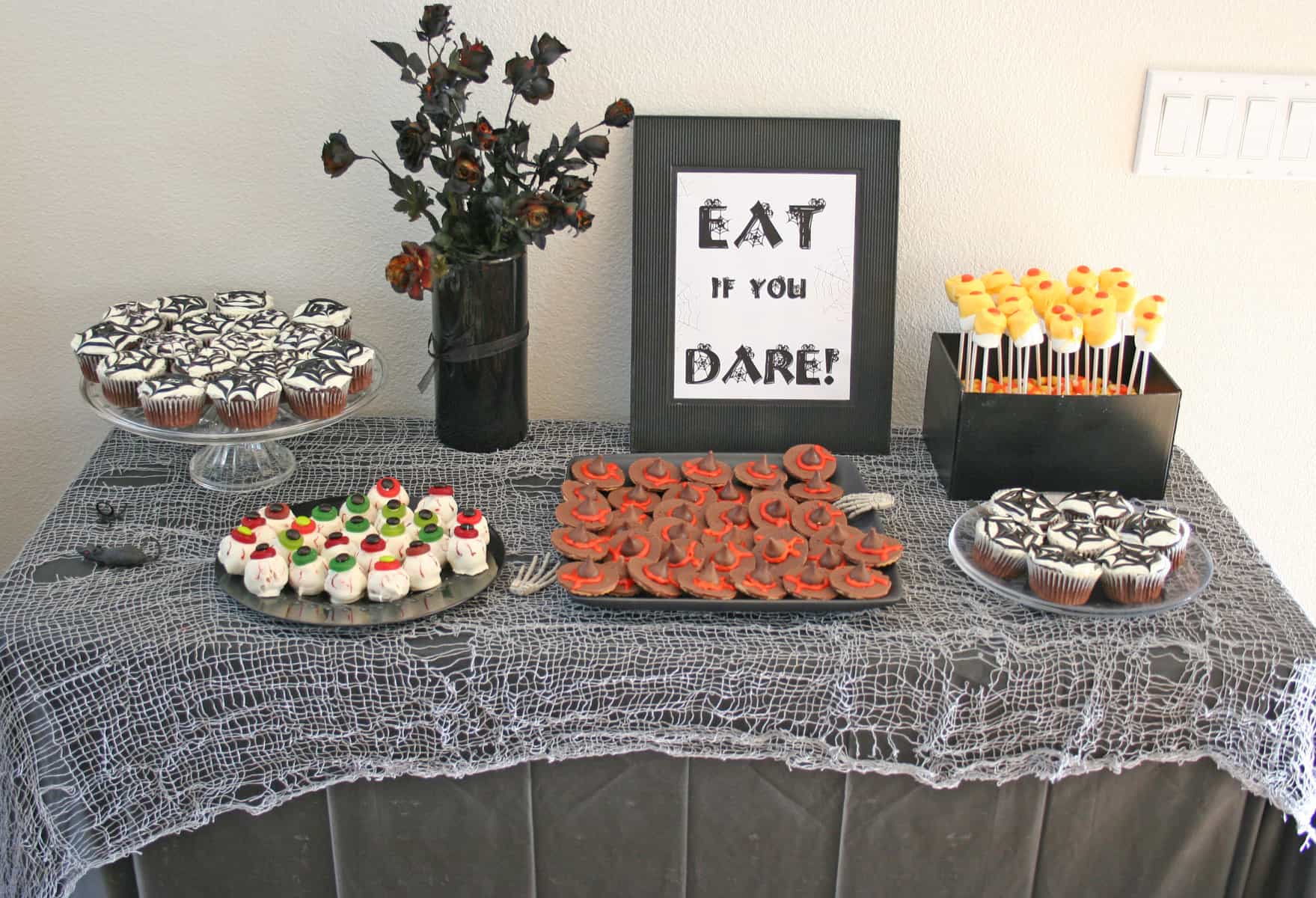 Sweets (of course).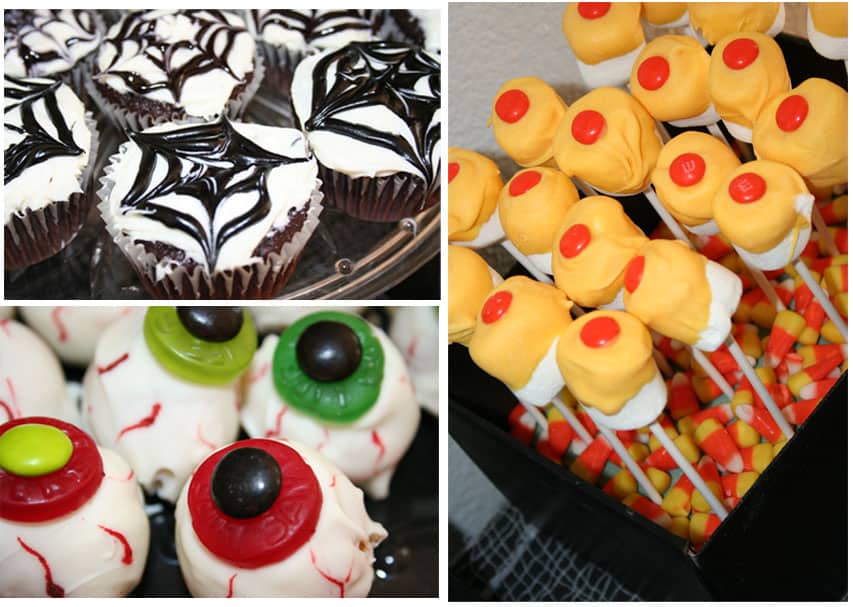 These were a big hit, simple DIY Halloween Treats. Spider web cupcakes (inspired by Eddie Ross), doughnut hole eye balls and marshmallow pops made up a haunting Halloween dessert table.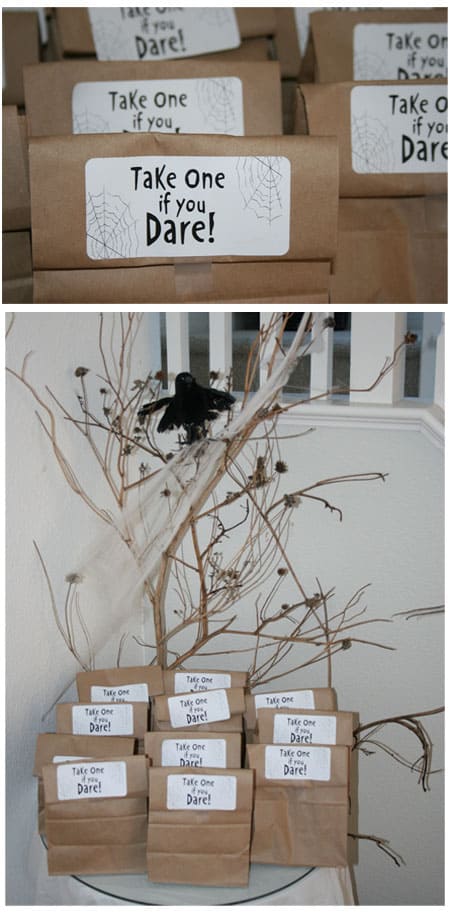 Simple party favors were made using paper lunch sacs, white shipping labels, and a creepy spider web font. Placed atop a table near a "haunted" tree.
It was a fun time for the kids. A little lunch, a few Halloween games, prizes, and a lot of sugar! What more can a kid ask for?